Eddie Murphy, 57 to be a father for 10th time! Expecting baby with Paige Butcher!
Eddie Murphy is adding a new member to his brood. He is going to be a father, again. This is going to be his 10th child. As said, the Baby is going to his 10th child and his longtime girlfriend's Paige Butcher, second. This is actually the couple's second child together.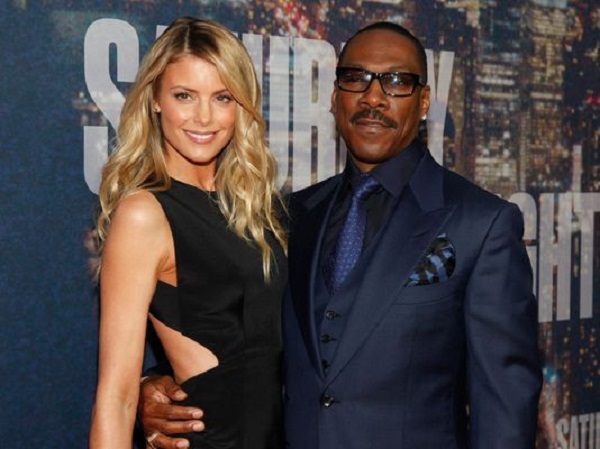 Eddie Murphy and Paige Butcher relationship
Eddie Murphy, 57 and Paige Butcher, 39 has been in a relationship since 2012. He had broken up with HLN anchor Rocsi Diaz earlier that year. Their first daughter Izzy Oona Murphy was born on May 2016. And the new baby is due in December!
Eddie's rep released a statement:
"Eddie Murphy and longtime girlfriend Paige Butcher are pleased to announce that they are expecting their second child in December. This will be the tenth child for Murphy, the second for Butcher. Their daughter, Izzy, is two years old."
Paige was spotted flaunting her growing baby bump!
Also, read Moving Towards The Love!! Tracey Edmonds, Former Wife Of BabyFace Has A BoyFriend After The Split With Her Ex-Husband; Know More About The Former Couple's Dating History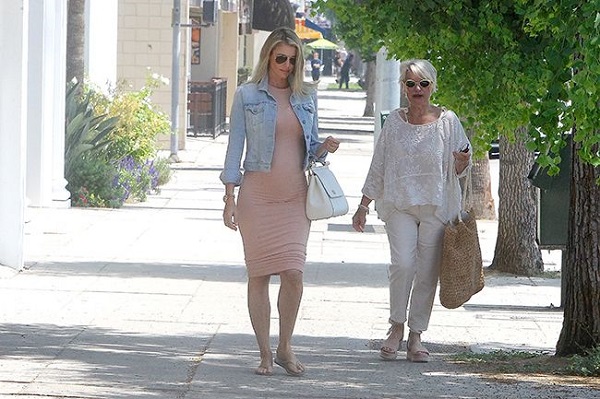 Eddie Murphy's previous relationship and children
Eddie has been very lucky with his love life and family. He was married to Nicole Murphy from 1993 to 2006. They had 5 children together: Bria Murphy: 28, Miles Mitchell: 25, Shayne Audra: 23, Zola Ivy: 18, and Bella Zahra: 16.
He also has children who have already reached adulthood. His oldest child is a son, born in 1989, 29-year-old Eric whom he had with Paulette McNeely. Eddie with Tamara Hood had a child together in 1990, Christian who is now 27 years old.
The actor and Comedian also had a love affair with former Spice Girl and current "America's Got Talent" judge Mel B. They had dated for a total of six months in 2006. Through their relationship, they have a daughter together- Angel Iris Murphy Brown. Iris is currently 11-year-old girl.
Eddie was suspicious of him being Iris's dad. Later after Mel got a paternity test and Murphy was revealed to be the father, he accepted Iris as his daughter.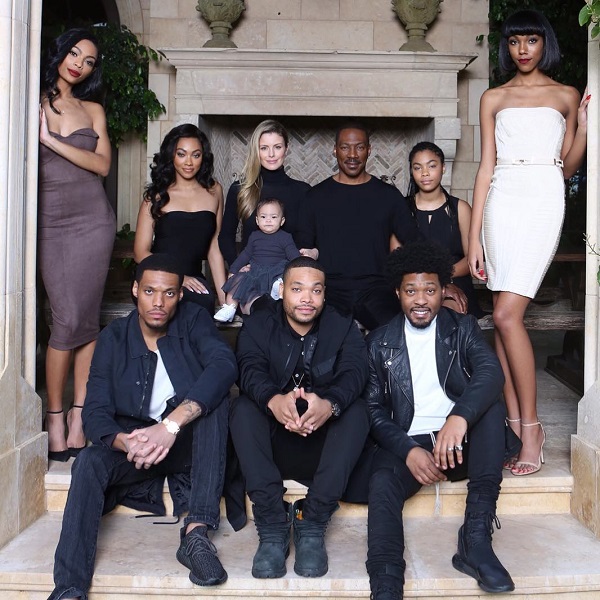 Also read Has English singer Mel B found new love after her split with her last husband Stephen Belafonte? Know the latest on bisexual Mel B's relationship!
Talking about his children, he joked:
"None of my children are gray and balding. It's just pretty natural. It's a natural thing."
The Beverly Hills Cop actor added:
 "My world revolves around [my children] — even the old, gray bald ones."
Eddie Murphy and Paige Butcher life
Paige Butcher was born on October 6, 1979, in Perth, Western Australia. Her birth name is Jacinta Paige Butcher. She is an Australian actress and is known for her roles in movies such as  Something's Gotta Give (2003), Maxim the Real Swimsuit DVD Vol. 2 (2005), and Big Momma's House 2 (2006).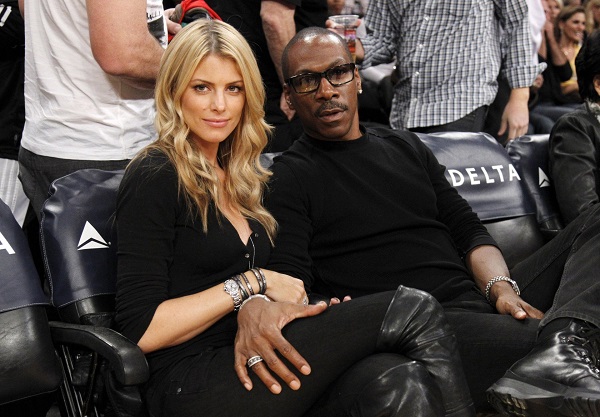 Eddie Murphy was born on April 3, 1961in Brooklyn, New York but was raised in borough's Bushwick neighborhood. His mother is Lillian and father is Charles Edward Murphy. Lillian worked as a telephone operator and Charles worked as a transit police officer, amateur actor, and comedian. He also has an older brother named Charlie.
Talking about his family, Eddie said:
"My mother and father broke up when I was three, and he died when I was eight, so I have very dim memories… He was a victim of the Murphy charm. A woman stabbed my father. I never got all the logistics. It was supposed to be one of those crimes of passion: 'If I can't have you, no one else will'-kind of deal. Someone said to me one day, 'That's why you don't trust women.' Get the fuck outta here. What are you, a fucking psychiatrist?" 
By profession, he is a Director, Actor, singer, comedian, writer, and producer.
Also, read Tracey Edmonds has started dating her boyfriend Deion Sanders after divorcing he Singer Husband Babyface
Short bio on Eddie Murphy
Brooklyn-born Eddie Murphy is an actor and a comedian. Additionally, he is also a writer, singer, and producer.
Presently, he is a prominent figure in the media for appearing in an American action comedy film, "48 Hrs". See more…
Reference: (usatoday, hello magazine, cbsnews, IMDb, Wikipedia)