Eddy Curry surrounded by the problems in life…The death of ex-girlfriend and daughter, Lawsuit for Sexual Harassment and Financial problem with 7 Children!! His story of life in Detail!!!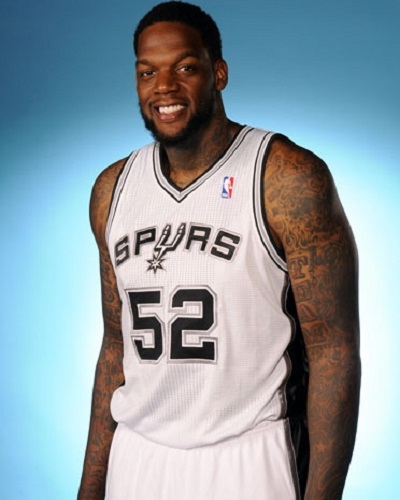 Former professional basketball player Eddy Curry has been in headlines often as he has many things going on in his life right now!
He has been in the mess because of the death of his ex-girlfriend, Nova Henry along with the child, for sexual harassment with his co-worker and financial problems!!
With all this, his life is messed up but he is a married man and leading a life full of children.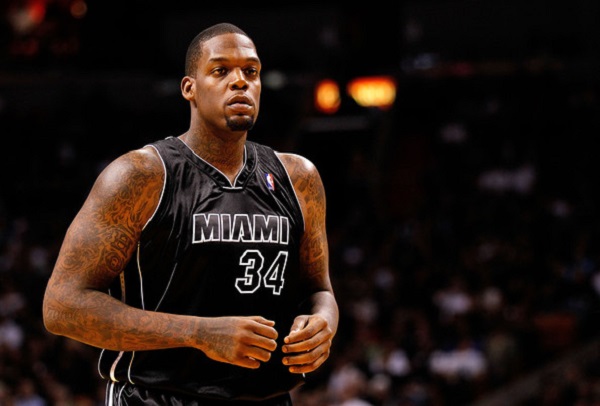 Eddy Curry Relationship Status
Former NBA player is a married man with eight children namely Ava Curry, Reigan Curry, Noah Curry, Eddy Curry III, Brandi Curry, Reign Curry, Reiganna Curry, Reidan Curry.
He is currently married to Patrice Curry, who is a star on VH1's Basketball Wives LA franchise and with whom he has four children together. One child Eddy III is from his previous marriage and Curry's other two children are with former girlfriend Nova Henry. His daughter was murdered along with his ex.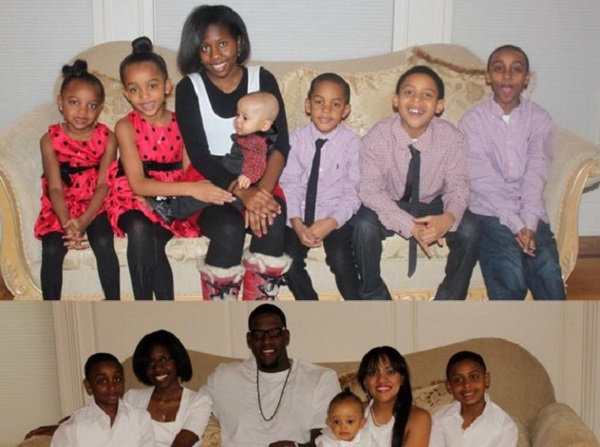 Death of Eddy's Ex
A Chicago attorney has been convicted of murdering former NBA center Eddy Curry's ex-girlfriend and infant daughter four years ago. Attorney Frederick Goings showed no reaction when the jury read out the verdict in the January 2009 shooting deaths of Nova Henry, 24, and her and Curry's 10-month-old daughter, Ava.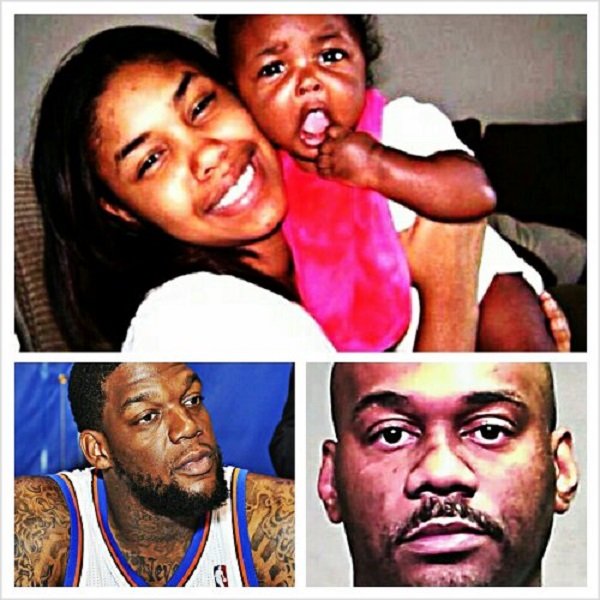 Goings was representing Henry in a child custody case against the former Chicago Bulls and was also romantically involved with her. Prosecutors said that Henry had tried to end her relationship with Goings and hence had moved out with her and Curry's two children.
Reports say Goings shot Henry in her home while she was holding her baby daughter. Her 3-year-old son, Noah witnessed the shocking murder but was luckily unharmed. Curry, who is now playing in China, did not testify in this trial.
Henry's mother, Yolan Henry, was happy after the hearing, the Chicago Sun-Times reported.
"I'm feeling elated. I can breathe, I feel justice has been served."
Yolan Henry was the key witness who told the Jury that she found little Noah sitting among the bodies of sister Ava and his mother and that he told her,
"Fredrick did it."
Presently, Eddy and his current wife are looking after Noah.
More on her death
Goings' lawyers maintained that he was innocent and said there was no physical evidence that linked him to the killings. Noah and Ava's grandmother, Yolan Henry, told that police had not yet arrived at the home when she asked the boy who 'hurt' his mother.
She said:
"He turned around and looked at me and said, "Frederick." He repeated, "Frederick did it." Then he put his finger to his lips and said, "Shhh,"'
Alleged sexual harassment
On January 12, 2009, Curry was taken to court by his former chauffeur, David Kuchinsky who accused Curry of trying to solicit sex from him.
The court documents state that Curry twice approached Kuchinsky "in the nude," saying, "Look at me, Dave, look" and, "Come and touch it, Dave." Kuchinsky also alleged that Curry had called him racial slurs.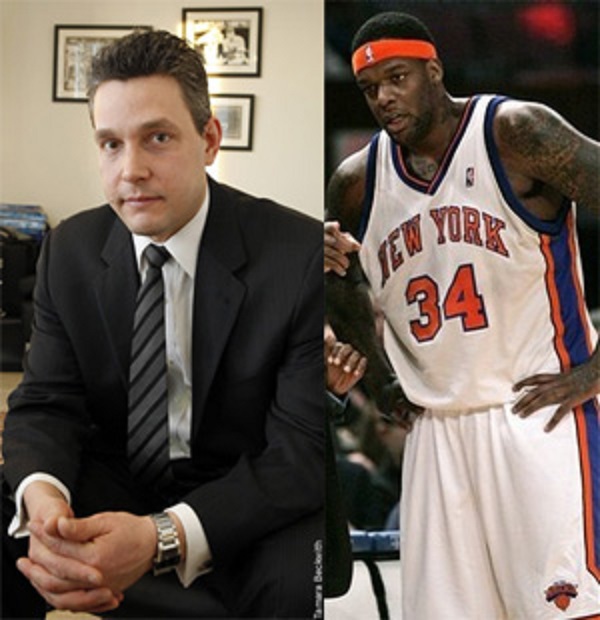 Kuchinsky also claimed that Curry owed him $68,000 as unpaid wages, as well as $25,000 in expenses that Curry was supposed to reimburse but never repaid. Those expenses included cellphones that Curry had him buy as gifts and hotel and club bills.
Curry's lawyer, Kelly A. Saindon, labeled Kuchinsky's claims "preposterous" and "extortion". Federal judge Denise Cote soon dismissed the lawsuit on May 28, 2009, and sent it to arbitration.
Also read American professional basketball player, Cole Aldrich's all the personal details unveiled! He is still in a relationship with his high school girlfriend
The Messy Past of The Couple
Basketball Wives L.A.'s Patrice Curry is a mother of 4, and also a legal guardian to her teenage sister Brandi, and is a stepmom to her husband Eddy's three children from previous relationships. She's been through a lot with Eddy, and his side chicks, and side babies.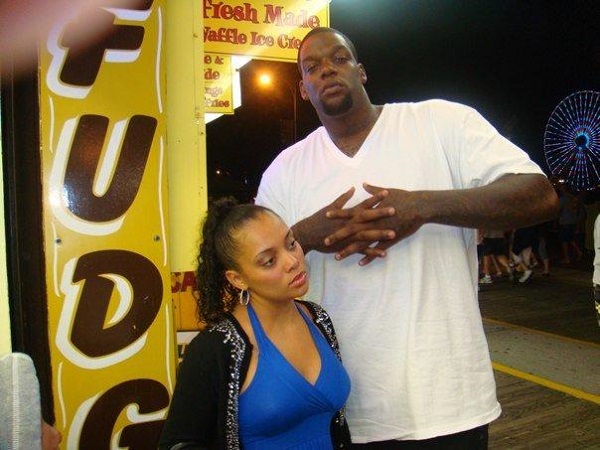 Patrice had babies for Eddy even before their engagement. By the time she was pregnant with their second child in 2010, she was already feeling sad and depressed according to this old blog post:
"I'm on my 2nd child out of wedlock and inside I'm not so happy about it. I mean she nor her brother were accidents since their father and I planned my pregnancies but reality can set in and hit you like a ton of bricks."
Eddy married Patrice, but their happiness was short-lived. The 2009 murder of Eddy's ex-girlfriend, Nova Henry, and their nine-month-old daughter Ava by Nova's attorney made the whole atmosphere unhappy and sad.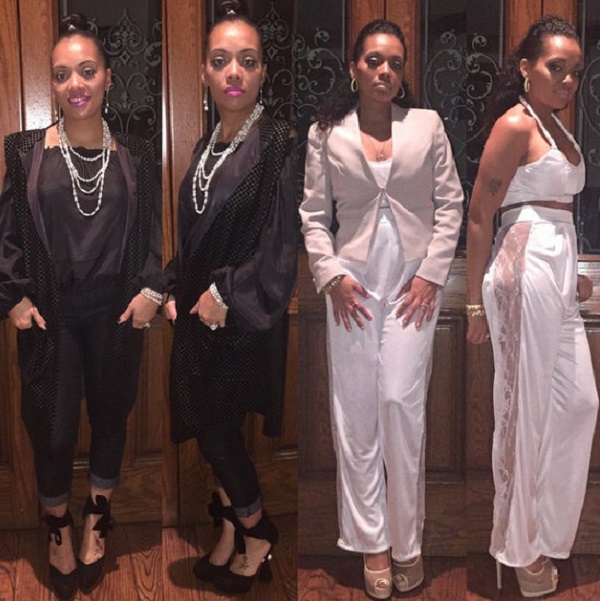 More on their past relation
After Nova's death, her son with Curry Noah came to live with the Curry family, but Patrice felt stressed in dealing with the child that was conceived outside of her relationship.
Patrice Curry states,
"I'm married and raising my husband's 4 year old son which is so stressful on us but I guess you do things for love."
In 2009, Eddy's first wife, Korie Kellogg, was also arrested for hurting their son, Eddy III. Eddy managed somehow to get custody of that child, too.
Now Patrice is stuck with a full house of children and forced to raise children that aren't even hers. But that didn't stop her from getting pregnant by Eddy two more times!
After quitting NBA in 2012, Eddy had a failed basketball career in China. The family's Illinois mansion was lost to foreclosure in 2012. Now that Curry's money is diminishing, Patrice is forced to act a fool on reality TV in order to help support all of Eddy's kids and lawsuits!
You may like to read Katelyn Faber's rape case against the former basketball player who recently was awarded Oscar for his 'Dear Basketball'
Short Bio on Eddy Curry
Tall and handsome Eddy Curry is a well-known former American professional basketball player. He came to the National Basketball Association (NBA) straight out from his high school. He was a team member of the Miami Heat that won a 2012 NBA Championship. More bio…