Find Out More About Eden Polani, The French Israeli Model Who was Spotted with Leonardo DiCaprio!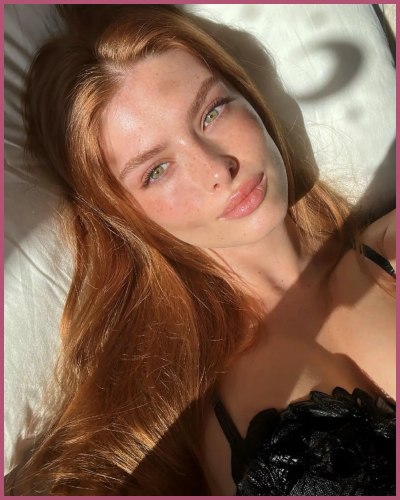 Leonardo DiCaprio was recently hanging out with French Israeli model Eden Polani.
Twitter is angry with DiCaprio considering the young age of the model.
But sources claim that the two are not actually dating.
---
Is Leonardo DiCaprio dating Eden Polani?
Leonardo DiCaprio was seen with Eden Polani at a party earlier this month which has been a subject of great interest for Twitter users.
While very concerned about DiCaprio's love for dating younger women, fans quickly expressed their opinions after the alleged couple was pictured sitting side by side at Ebony Riley's EP release party.
Victoria Lamas, who was reportedly dating Leo was seemingly missing from the party so fans suspected that the duo are no more together. Lamas aged 23, is 25 years his junior, almost half his age.
Twitter users are mad with the news because Polani is so young that her high school education was affected by the COVID-19 pandemic.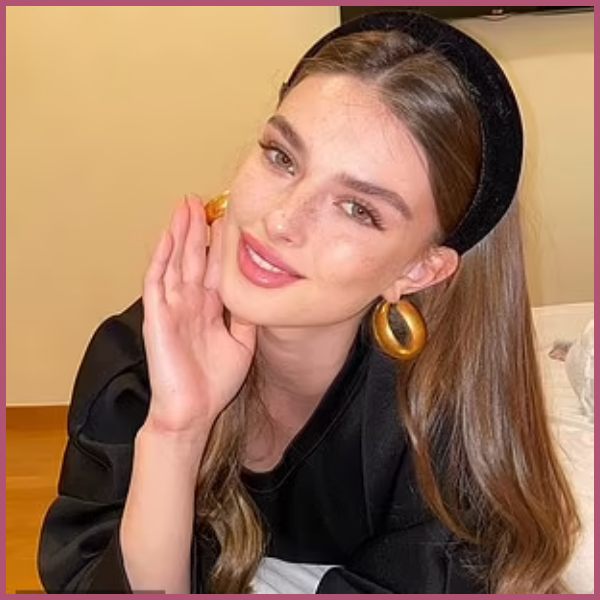 Moreover, she was not even born when Titanic was released in 1997, which was 25 years ago.
But insiders claim that there is nothing romantic between the two and they are not dating. It was merely a coincidence that the two were together at the same place.
The insiders said,
"There is zero truth to this. He was seated next to [Polani] at a music party, along with many other people,"

"It's just silly. Leo clearly can't be dating every single person that [he's] in a room with."
Also, Read She is Too Young For Him! Social Media Users Slam Leonardo DiCaprio for Romancing a French Israeli Teenager Model!
More about Polani, Leo's reported love interest
Eden is a budding model who has signed deals with ITM Model Management and her portfolio says that she has already been the face of three different Israeli magazine covers including Glamour.
It is safe to say that she is going to have a great modeling career ahead.
Her recent pictures show her rocking red hair but she is a natural brunette with beautiful green eyes.
The young model is originally from Israel. She was born to a French mother and an Israeli father in Paris on March 21, 2003. This makes her 19 years old.
Due to her work, she is currently living in Los Angeles.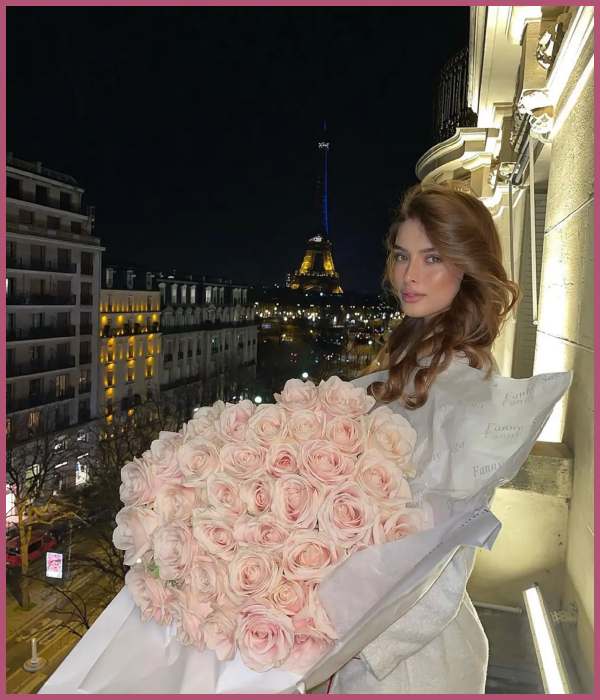 Polani is a social media star with about 230,000 followers on Instagram. The young model received more than 20,000 followers right after news of her alleged romance with the Titanic star made headlines.
Her most recent Instagram post with simply a red heart emoji came just days after she and the Shutter Island actor attended the party.
Polani's other posts show that she is quite a traveler as they are from many parts of the world. But the model does not seem to have a Twitter or TikTok profile.
Before her alleged new romance, Eden was said to have dated 31-year-old Gil Ofer, the son of billionaire businessman Idan Ofer.
Ofer previously dated Lionel Richie's daughter Sofia Richie. He once posted photos with Eden on his social media but had to keep their relationship private due to her age.
Also, Read Leonardo DiCaprio Spotted on a Date Night with Actress Victoria Lamas Who is 25 Years his Junior!