Egypt Sherrod Husband, Married, Children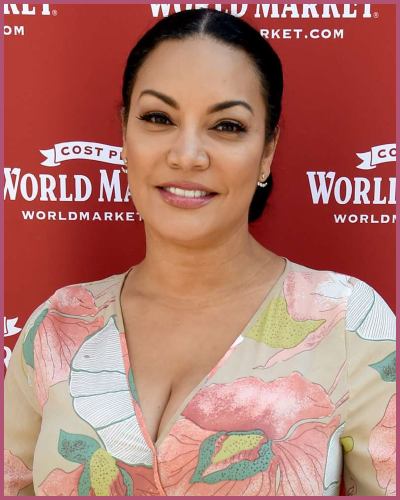 Egypt Sherrod is an award-winning realtor, businesswoman, and reality TV star.
She and her husband, Mike Johnson recently appeared in the new HGTV series, "Married to Real Estate".
The couple has two daughters from their marriage.
---
Who is Egypt Sherrod?
Egypt Sherrod is the CEO of a Real Estate Group and a multiple-award-winning realtor, most known for her HGTV shows Flipping Virgins and Property Virgins. Sherrod is also known for her long-running radio show in NYC, for which she has won numerous broadcast awards.
The most recent episode of the new HGTV series Married to Real Estate features Egypt and her husband, builder Mike Jackson. Egypt's excellent sense of design and thorough understanding of the market enables her to find cheap apartments in desirable areas for her customers.
Egypt and Mike also competed in season 3 of the wildly popular HGTV home improvement competition, Rock the Block, and they won.
How did Egypt meet her husband Mike Johnson?
Mike Jackson fell in love with Egypt Sherrod the moment he first saw her organizing an event in New York. At the time, Mike used to be a well-known radio DJ and Eqypt used to be a well-known radio personality working at the WBLS radio station in New York. He approached her several times, but she politely declined each time because she was still processing her previous relationships.
Season three of "Black Love" revealed more information on Egypt and her love story. She admitted that she was hesitant to date someone in the music business and thought Mike was a little arrogant.
She began to concentrate on her house-flipping company, which she worked on in addition to the radio station, while she turned down his several advances. Egypt contacted her mentor for recommendations when she needed a new contractor team. To her astonishment, Mike was the contractor that showed up to help her with the project.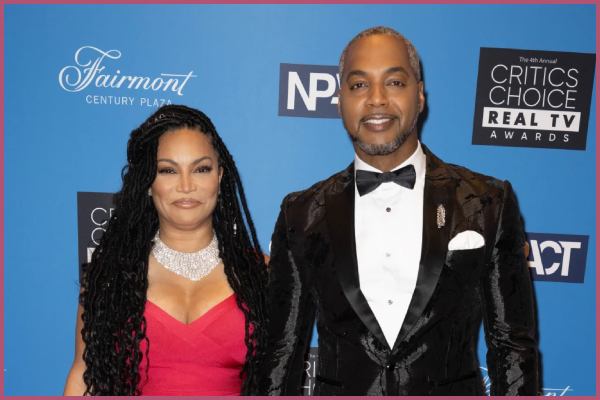 Egypt's opinion of Mike was altered after seeing another side of him. She was drawn to him by his work ethic, and they eventually started dating in 2004. The couple had intended to wed in 2009 in Mexico after getting engaged in 2008. Egypt changed her mind at the last minute because she was unconvinced by Mike's past.
Mike and his ex-wife were in an argument at the time over their daughter Simone. Egypt was worried about his previous marriage and how his daughter would get along with her as a result. Fortunately, the couple's support of one another and unwavering faith allowed them to overcome their issues and concerns.
You may also like to read: Why did HGTV Star Sabrina Soto Call Off Her Engagement to Chef Dean Sheremet?
Egypt Sherrod's marriage with Mike Johnson and their children
On September 11, 2010, Mike Jackson and Egypt Sherrod exchanged vows in a romantic wedding at the West Mount Country Club in New Jersey. Egypt believed that the moment was appropriate to make that jump because of their shared belief in God and one another.
She was feeling amazing to marry a guy who loved her without condition, and she embraced Simone totally as her own daughter.
She was reportedly not really interested in having children because she was so committed to her work. But when she learned she was carrying a baby in 2011, she and her husband were both delighted. Following the birth of their first child, Kendall, in January 2012, the pair relocated to Atlanta after Egypt was offered a position at the WVEE radio station there.
Egypt had chronic endometriosis, so Mike and Egypt faced a number of challenges when trying for a second child. Even though the physicians had recommended a partial hysterectomy, the couple persisted in their attempts.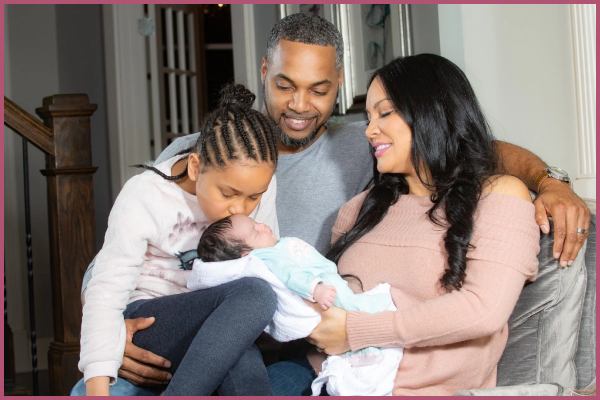 They spent five years trying to conceive, and Harper, their second daughter, was born in February 2019. Although Egypt was at a high risk of developing a postpartum problem, she overcame it well and even referred to Harper as their "miracle baby."
At the moment, Mike and Egypt successfully juggle their three girls' needs with their personal lives and their professional obligations. They frequently reward admirers on social media with images of their adorable children. Egypt established the Egypt Cares Family Foundation in 2008 and has won numerous awards for her humanitarian efforts throughout the years.
Through thick and thin, the lovely couple has always supported one another and had each other's backs. Both are succeeding and setting new records professionally.
Read more: HGTV's Christina Haack secretly married fiance Joshua Hall!