Egyptian actress Amina Khalil is engaged to her businessman beau Amr Taha!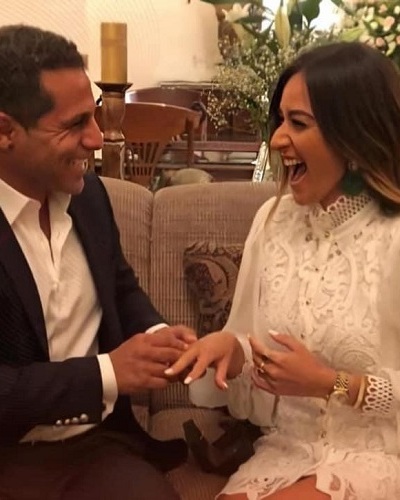 The famous Egyptian actress, Amina Khalil is engaged.
On Wednesday 15 July 2020, she celebrated her engagement.
Her fiance is an Egyptian businessman named Amr Taha.
He has just come back from the USA after completing his engineering course there.
---
The engagement ceremony was an intimate one due to the coronavirus pandemic restrictions.
Amina Khalil is engaged
The famed Egyptian actress Amina Khalil had an engagement ceremony at her place recently. This last Wednesday 25 July 2020, she got engaged to her beau named Amr Taha.
The ceremony could not be a pompous one because of the restrictions due to the current coronavirus pandemic. They adhered to the Egyptian Ministry of Health's guidelines on the gathering of any sort. Therefore, only her close friends and family members were present for the occasion.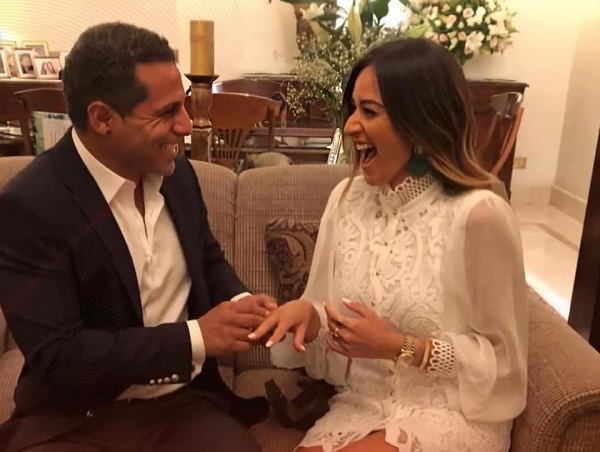 Amina's boyfriend-turned-fiance is also Egyptian. He is a businessman and has recently completed his engineering studies in the USA. He is now back in Egypt. Amr or Omar Taha is in the constructions line.
The couple's relationship
Amr and Amina were friends initially before they began dating. It is not known how the two first met. But they do have a number of mutual friends.
There are reports that reveal that Amr likes fishing and duck hunting. He is also fond of excursions and marine life.
Amina attended his birthday celebrations of Amr at his home on 8 May this year. The couple now had this engagement ceremony. The photos of the ceremony reveal the immense happiness on the faces of the couple.
The duo has decided to set up their marital home first before they wed. They have not yet set the exact wedding date but it will be somewhere in January 2021.
Amina is now 31 years old, being born on 26 October 1988. She was born in Cairo in Egypt and has completed her education at The American University of Cairo.
After he graduated in 2009, she proceeded to the USA. Here, she attended the Lee Strasberg Theatre and Film Institute.
Amina and her career
The actress has a famous uncle who is Jazz musician Yehya Khalil. Amina has acted in Taraf Tallet, Sharbat Loze, Nekdeb Law Olna Mabenhebesh, Saheb El Saada (2014) and in Wallei El Ahd.
Her film credits include Khetta Badeela, Asham (2012) and Sukkar Mor. Additionally, she had a lead role in the movie Khanet El Yak.
Amina's latest project was the social drama series "Leh Laa" (Why not?). Shahid VOD platform aired it on 6 June 2020. The series has 15 episodes that show the problems of the youth of today.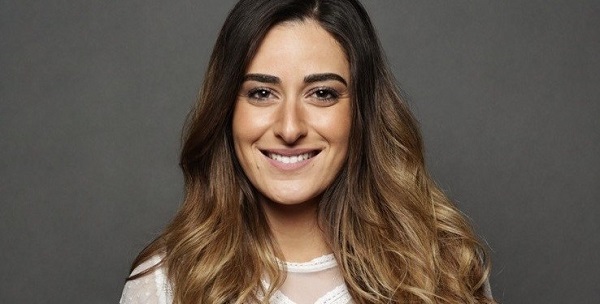 It shows the struggle of adhering to traditions and the desire to innovate. Parental and societal pressures and cultural and social restrictions are also shown in this series.
Also, read Nicola Peltz: Get the complete details of her engagement ring and yellow engagement dress!
Amina also starred in the new film "Saheb al-Maqam" (The Tomb's Owner). Shahid platform will first release this exclusively on 30 July 2020.
Later it will hit the theaters. Yousra, Asser Yassin, and Bayoumi Fouad are her co-stars in the movie. Besides, Mohamed Gamal al-Adl directed the film which is based on Ibrahim Issa's novel.