Who is Eileen Tauchman? Know about her married life with Mike Tauchman, relationship, salary, net worth, biography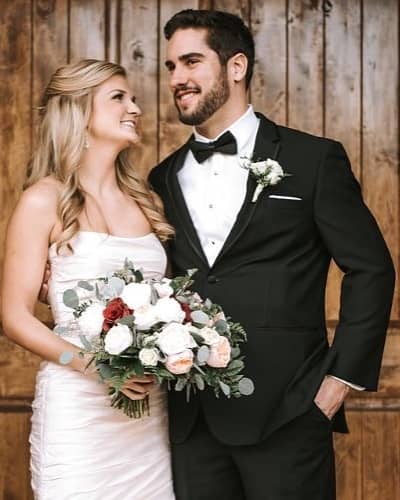 Eileen Tauchman is the Freelance Marketing Professional of EFRT Marketing. She is a marketing consultant who worked as a digital online marketer, blog writer, social media marketer, content creator, project manager, and Email marketer. She is also the marketing communication specialist in Assurance where she worked for almost a year.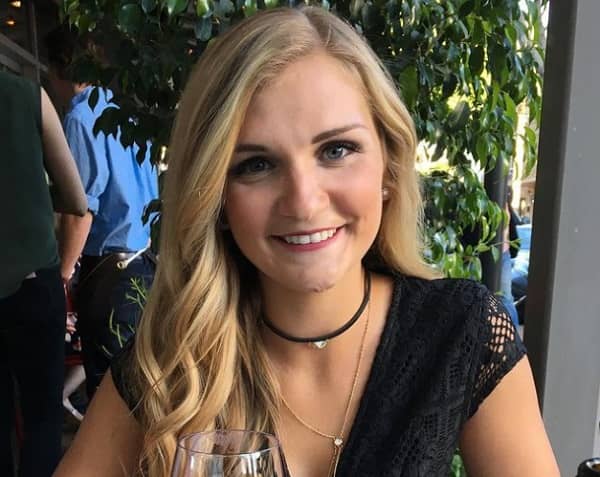 For CompTIA, she worked as an AITP Membership Marketing Manager, Certifications Marketing Specialist, Certifications Marketing Coordinator, and Partner Marketing Intern.
She has also worked at Peoria Area Convention and Visitors Bureau, Bradley University, Mintel, and Peoria Area Chamber of Commerce. Tauchman has volunteered in New Orleans Area Habitat for Humanity, Peoria Park District, and OSF HealthCare.
Also read Who is Lia Smith? Know about her married life with Justin Bartha, 8 quick facts about Lia, net worth, biography
Eileen Tauchman and Mike Tauchman relationship
Eileen Tauchman born Eileen Ristau was dating baseball player Mike Tauchman since the year 2012. Both of them attended Bradley University. They have an age difference of almost 1 and a half years.
When she was in Bradley she was involved in many activities like Orchesis Dance Company, Epsilon Sigma Alpha Service Sorority, and The Edge: Bradley Student Radio. Eileen might be a popular student like Mike who played college baseball for the Bradley Braves.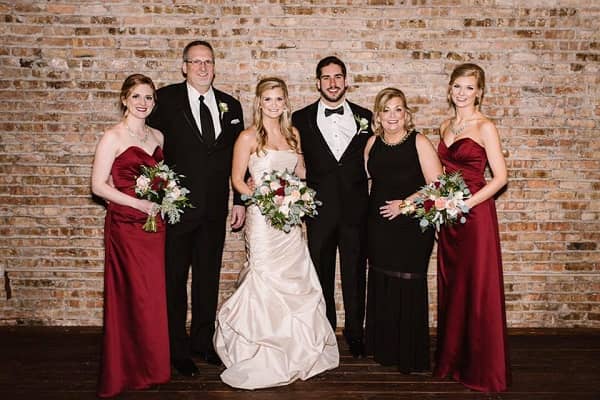 After dating for almost 5 years, they walked down the aisle on 7th January 2017. Their ceremony and reception were held at The Haight which was located in Elgin, United States. Allison Ristau and Kathryn Ristau were the maids of honor. Likewise, the bridesmaids were Erin Guth, Jenny Stiles, Erin Oates, Kelsey Stagen, and Julia Tauchman.
Mike's best man John Nasshan shares the skill of eating an entire frozen pizza in one sitting with Mike. Similarly, the groomsmen were Steve Adkins, Jon Surber, Jason Leblebijian, and Brandon Middlebrook. Tauchman claims that his wedding day was the best and Eileen was the best thing that happened to him.
More on their married life
Even though both are busy in their career, they make time for each other and go on dates. On 27th March 2020, Mike wished her her 28th birthday with a picture of her blowing a 'Happy Birthday' candle on Instagram. He captioned it,
"Happy birthday to my quarantine! 28 never looked so good!! I love you so much!"
It has been 9 years since they have been together and on 7th January 2021, they celebrated their 4th wedding anniversary. They don't have any children yet but are parents to their rescued Husky dog.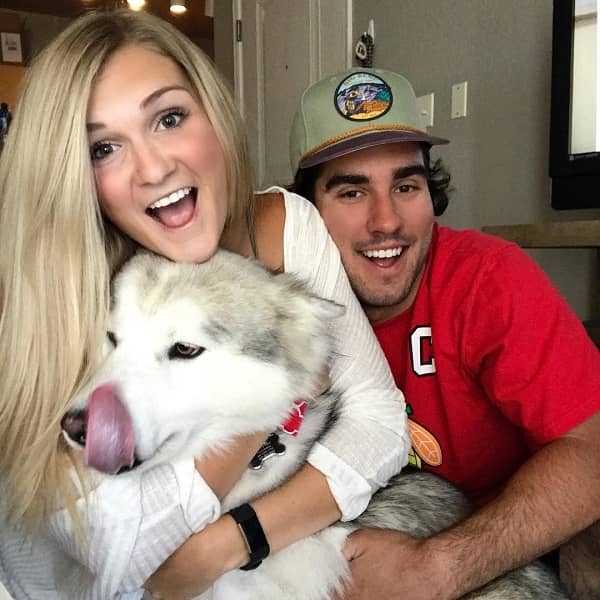 Also read Is Sarah Casinghini married to boyfriend Vadim? Know about her son with Mike Nitipaisankul, her age, social media, biography…
How much was Mike's salary in 2020?
Mike Tauchman received around $603,100 from his playing career in New York Yankees in 2020. Tauchman is a professional baseball outfielder who plays in Major League Baseball.
In the 2020 season, he batted .242 with 14 RBIs and did not hit any home runs in any of the 43 games he played. Mike was traded to New York Yankees on 23rd March 2019. His salary was $557,000 in the 2019 season with the Yankees.
From Colorado Rockies, he received a salary of $10,000, $131,535, and $88,230 in the year 2013, 2017, and 2018 respectively. His net worth as a baseball player is estimated to be $1 million. In the year 2013, Mike received the Missouri Valley Conference Baseball Player of the Year Award during his senior year.
Short bio on Mike Tauchman
Mike Tauchman is a baseball player from America and he is a baseball outfielder for the New York Yankees of Major League Baseball. Previously, he played for Colorado Rockies. Read more bio…