Who is Elaine Culotti of 'Undercover Billionaire'? Find about her early life, married life, husband, children, $200 million net worth, social media, biography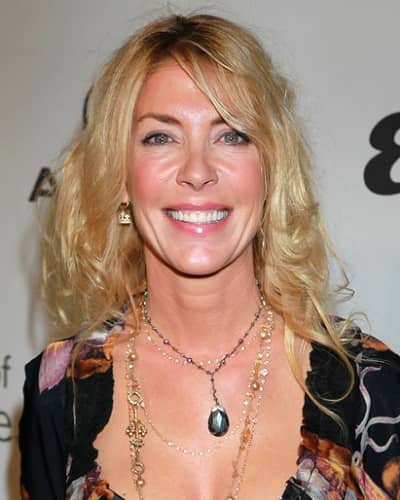 Undercover Billionaire's new season has premiered on 6th January 2021. Elaine Culotti is one of the stars of the Discovery reality TV show who is going to bet $1 million saying that she can go undercover in a random us city, start her own business with just $100, and top the million-dollar mark in just 90 days.
She is a real estate developer, interior designer, founder of the House of Rock, and visionary. House of Rock is a luxury home on La Mesa Drive, Santa Monica, that served as an events venue until she sold it almost a decade ago.
As per her Linkedin bio,
"A serial entrepreneur since the age of 14, Elaine broke into the male-dominated construction business and bulldozed her way into becoming one of the industry's biggest players. Elaine doesn't let anyone or anything stop her from achieving her goals. She has developed and built everything from luxury homes to casinos and hospitals."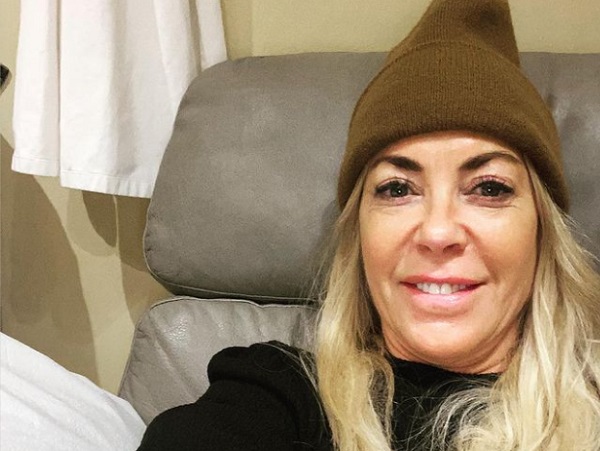 Also read Who is Ray Liotta engaged to? Know about his relationship with Jacy Nittolo, previous marriage, children, net worth, biography
Early life of Elaine Culotti
Elaine Culotti was born on 20th July 1964 to an Irish-American father and English-born mother. Her father was in the military so she traveled across Europe.
Her mother was an orphan who survived on the street with a scarcity of money. At the age of 14, she stepped into business as she invested in importing textiles and antiquities.
Likewise, her sense of style comes from those years spent in Europe, exploring German castles, living it up on quintessential English farmhouses, and walking down the cobbled streets of old Italian towns.
When she was a teenager, she ran a small shoe-shine business which she ran through college. She sold her business at the age of 23 to a man. But he failed to run it so she had to take it back. Likewise, Elaine made a huge amount of money by improving the business and selling it to a different man.
Elaine Culotti husband, children
Elaine Culotti was married to Gary Culotti but it seems like they are no longer together. Gary was also involved in her design and real estate business. He used to look after the manufacturing section of their business.
Similarly, both of them produced custom drapery and other design elements that are descriptive of their designing ethos.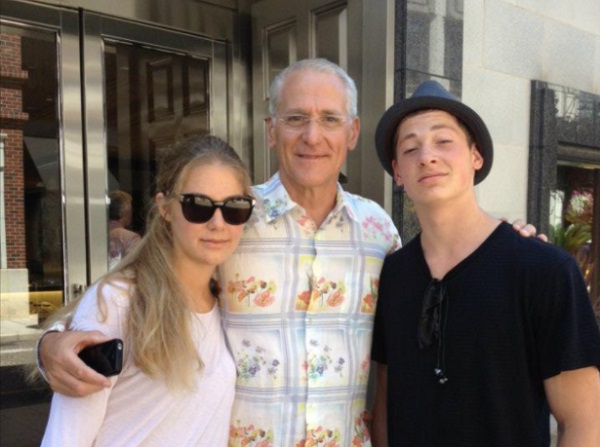 In the year 2010, she and her husband along with business partner Greg Briles formed a partnership to purchase and refashion an estate in Santa Monica.
Elaine and Gary called it quit when they got caught up in a lawsuit. Together they have two children Leonardo and Jessica Culotti.
How much is Elaine Culotti's net worth in 2021?
As per TheCinemaholic, Elaine Culotti has an estimated net worth of $200 million. She earned money from her different business ventures.
Previously, Elaine was importing antiques, collectibles, furniture, and draperies, before branching out to launch her own design company, retail store, and manufacturing unit.
Likewise, she also owns the sprawling Big Z Ranch in Fallbrook, where she farms everything from palm trees to fruits and vegetables.
She has a partnership with the local farmers who help her to provide fresh food to the consumers.
Also read Josh Brolin and wife Kathryn Brolin welcomed their second daughter! Know about his wife, married life, children, net worth, biography
Is the millionaire Elaine on social media?
Elaine Culotti has an Instagram account with 847 followers. She first made a post on 17th November 2020. Her Facebook account has 162 followers which she created recently on 26th November 2020.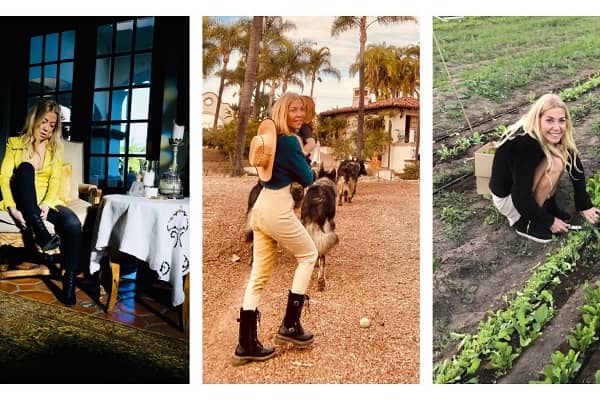 Likewise, she also created her Twitter account recently in November 2020. Her Twitter has almost 200 followers. It seems like she is new to social media.