Who is Elana Rochelle Caplan? Know about her age, parents, married life with next Amazon's CEO Andy Jassy, net worth, house, biography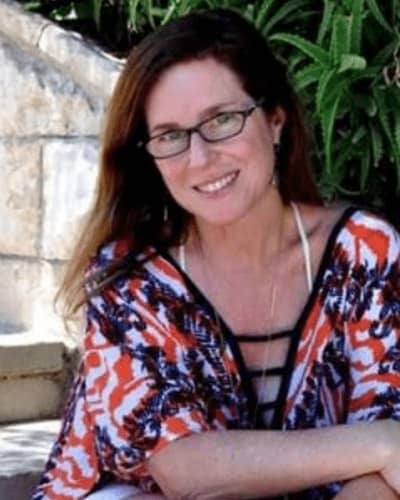 Elana Rochelle Caplan is a fashion designer who works for Eddie Bauer Inc. She is the wife of the next CEO of Amazon Andy Jassy. Elana is currently working in Amazon as a marketing manager with her husband Alan.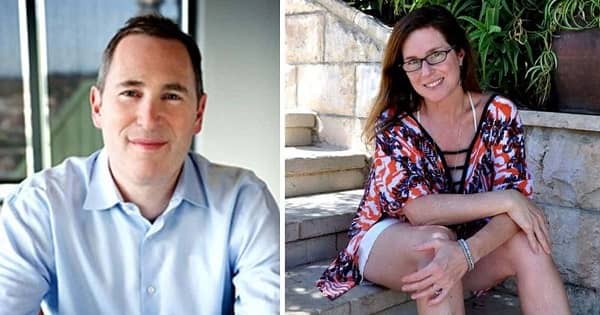 What is the age of Elana Rochelle Caplan?
Elana Rochelle Caplan is 52 years old at present. She is a year younger than her husband Andy who was born on 13th January 1968. Elana is the daughter of Louise B. Caplan and George T. Caplan. Her father is from Beverly Hills, California and her mother is from Los Angeles.
Louise worked as an office administrator in Santa Monica in the law firm of Bryan Cave. Similarly, her father George worked as the managing partner of the Los Angeles office by Dewey Ballantine. He also worked in the New York law firm and is also the president of the Jewish Television Network which is a production company based in Los Angeles. She graduated from the Philadelphia College of Textiles and Science.
Also read An innocuous ad dubbed 'love jihad'! Tanishq chickens out after trolls! Sad, says VIACOM CEO!
Married life with Elana Rochelle Caplan and Andy Jassy
Elana Rochelle Caplan is married to Andy Jassy since August 1997. Their wedding was held in Santa Monica, California. Her cousin N.Y. Rabbi James Brandt officiated the wedding at Loews Santa Monica Beach Hotel. They have two children together but the name of the children are not disclosed. Their daughter performed at Seattle's 2019 Northwest Folklife Festival.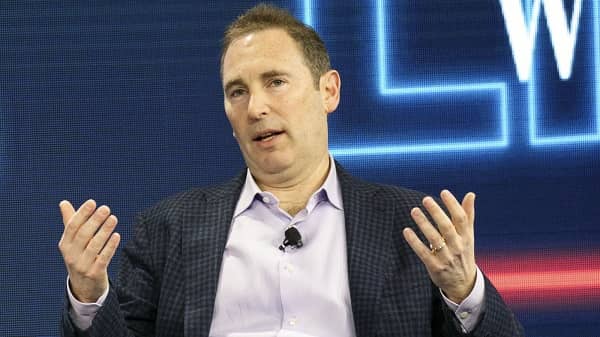 Her husband Alan is a businessman who works as the CEO of Amazon Web Services (AWS). He joined Amazon in the year 1997 was in an office the size of a closet during the early days. Since 2003, he has led Amazon Web Services (AWS), the company's cloud-computing division.
How much is the net worth of Elana Rochelle Caplan?
Elana Rochelle Caplan might have a net worth of $5 million as she works as a marketing manager for Amazon. As per Celebrity Net Worth, her husband Andy has a net worth of $400 million. In the year 2020, Amazon Web Services generated $45 billion in gross sales. As a CEO of AWS, he earned a base salary of $384,000. In the year 2016, he earned $36 million. Since the early 2000s, he has sold around $113 million worth of Amazon shares.
They bought a $3.1 million 10,000 square-foot home in the year 2009 in Seattle's Capitol Hill neighborhood. In October 2020, they bought a home in Santa Monica, California for $6.7 million. The house is 5,517-square-foot and is two-story, Cape Cod-style which features a beautiful master suite with a fireplace, separate office area, balcony, and a soaking tub in the bathroom. The house features three guest bedrooms upstairs and five bathrooms.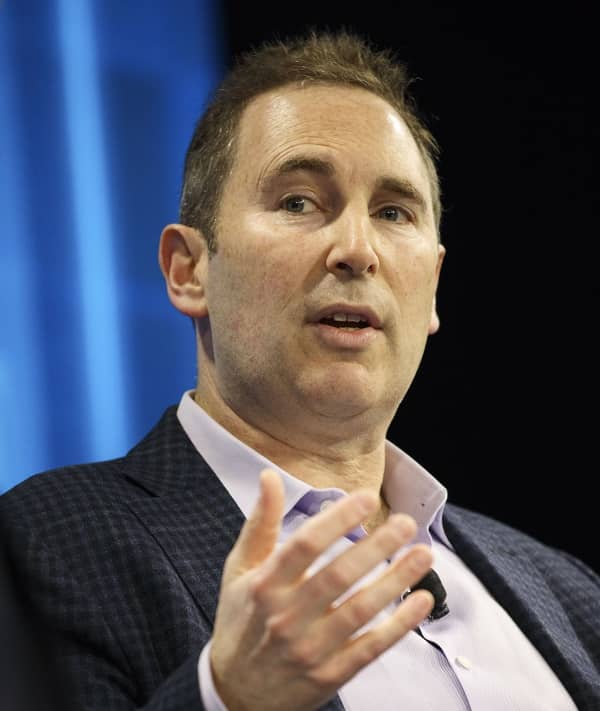 Also read Jenna Jameson exposed Marilyn Manson and his weird fantasies! Know about her relationship with Lior Bitton and net worth in 2021
Short bio on Andy Jassy
Andy Jassy is an American businessman. He is the current CEO of Amazon Web Services (AWS) and is the next CEO of Amazon. Read more bio…