Insight on Elisa Yao and Patrick Stump's married life! Know about their children, net worth, social media, biography
Elisa Yao is a celebrity spouse known for being the wife of American musician Patrick Stump. They have been together for years now.
Elisa Yao and Patrick Stump's married life and children
Elisa Yao and Patrick Stump dated for years before marriage. She fell in love with him immediately after he started singing. In the year 2007, the couple was caught by paparazzi for the first time.
On 29th September 2012, the couple walked down the aisle in Chicago over the weekend which was attended by their families and friends. Their wedding was a private ceremony and they did not disclose much about it.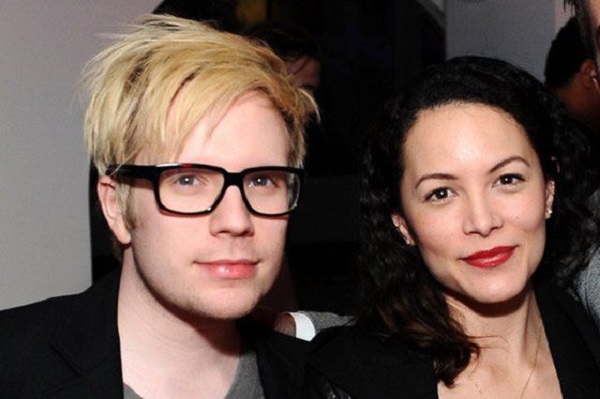 On 3rd September 2014, a frontman announced that Patrick was expecting his first child with Elisa. The couple had kept their pregnancy and their due date was a month away in October.
Patrick revealed,
"I'm about to have a kid or a tattoo. I'm like the snows of Siberia — just untouched. The band is in a crazy place right now because there's a lot of little kids running around."
Children
Their first baby boy was born and the news was shared first time with Ellen DeGeneres. Their son Declan was born on 13th October 2014. Again in 2016, at the graduation ceremony at Glenbrook South High School, they announced that they are going to be parents for the second time.
On 9th June 2016, Elisa's Instagram post uploaded a picture of their son Declan and she captioned it,
"I can't believe I'm going to be another mommy, it just seems like yesterday little Declan entered this world. Now look how much he's grown. I love my family"
There is not much known about their second child as the couple has always kept their family life private. It is known that their second son's name is Antero. Likewise, Elisa attends various events with her husband.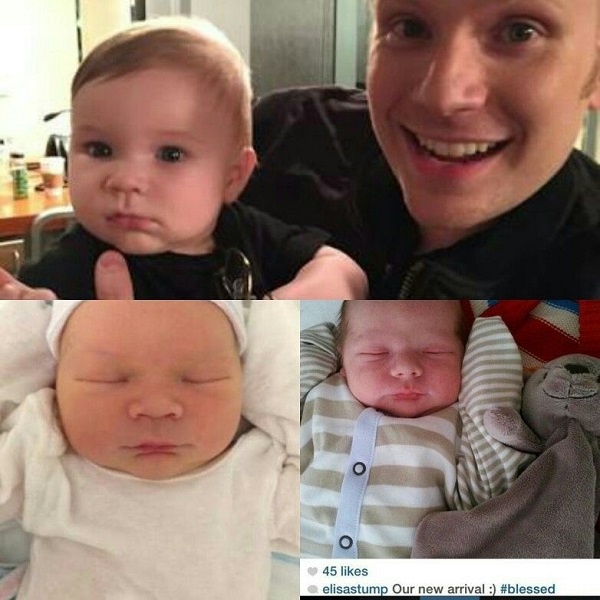 Also read Who is non-binary actor Sara Ramirez's husband, Ryan DeBolt? Know about their wedding, his age, net worth and biography
How much is the net worth of Elisa Yao?
Elisa Yao has an estimated net worth of $500 thousand. She shares the net worth of her musician husband Partick Stump. With Fall Out Boy his studio albums are Take This to Your Grave, From Under the Cork Tree, Infinity on High, Folie a Deux, Save Rock and Roll, American Beauty/American Psycho, and Mania.
With other artists, Patrick has worked in songs like San Diego, Sober, Run Away with Me, Gibberish, Bottom Of The Glass, Homeless Romantic, Dancing With The Devil, Outlines, All Your Heart, The Last Hero, and many others. Stump has also worked in films like Changeland, The Banana Splits Movie, Teen Titans Go!, The Sing-Off, The Voice, 90210, Robot Chicken, Sex Drive, and more.
In the year 2014, Elisa and Patrick sold their Hollywood Hills home for $1.8 million. Patrick had bought the property in 2008 for $1.975 million. It features a custom-built recording studio that has its own entrance and is soundproofed. Likewise, the 2,509 square feet of living space contains a corner study, three bedrooms, and 3.5 bathrooms.
Is Elisa Yao on social media?
Elisa Yao is a private person. She was active on Twitter and Instagram which she no longer uses. Her Twitter account has 137 followers which she joined in April 2015. However, she has not made any new posts since 2015. Likewise, her Instagram account has 293 followers.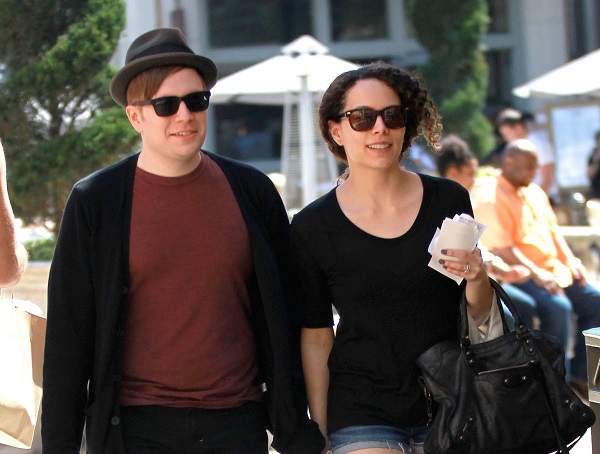 Her first Instagram post was of her wedding on 25th May 2016. Her last post was in 2016. Elisa is not on other social media.
Also read Insight on the happily married life of Mindy Jennings and her 'Jeopardy!' winner husband Ken Jennings! Know about their children, net worth, social media
Short bio on Patrick Stump
Patrick Stump is an American singer-songwriter and actor. He is also a multi-instrumentalist and record producer. He is well-known as the lead vocalist, rhythm guitarist, pianist, and composer for the rock band Fall Out Boy. Likewise, he is professionally well-known as Patrick Vaughn Stump. Read more bio…