Convicted Elizabeth Holmes is pregnant with her second baby ahead of going to prison for 11 years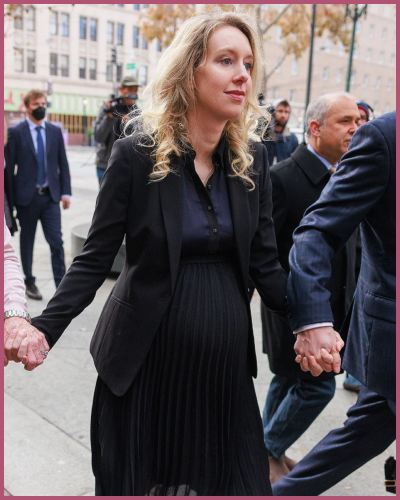 Elizabeth Holmes is one of the world's youngest self-made female billionaires who has founded a health technology company named Theranos
She was found guilty of defrauding investors with her Silicon Valley start-up firm and encounters a federal prison sentence of more than 11 years
Holmes is currently pregnant with her second child. She is already a mother to a 15-months old child named William Holmes Evans
---
Will Elizabeth Holmes now conceive her second baby behind bars?
Elizabeth Holmes is expecting her Baby no. 2 after being found guilty of fraud charges
Elizabeth Holmes, who was found guilty of defrauding investors with her Silicon Valley start-up firm, is pregnant with a second baby.
The founder and former CEO of Theranos, 38, was found guilty of fraud and conspiracy on Monday, November 20. She now encounters a federal prison sentence of more than 11 years after being convicted. According to court filings obtained by The Times, Holmes is pregnant with a second child at this time.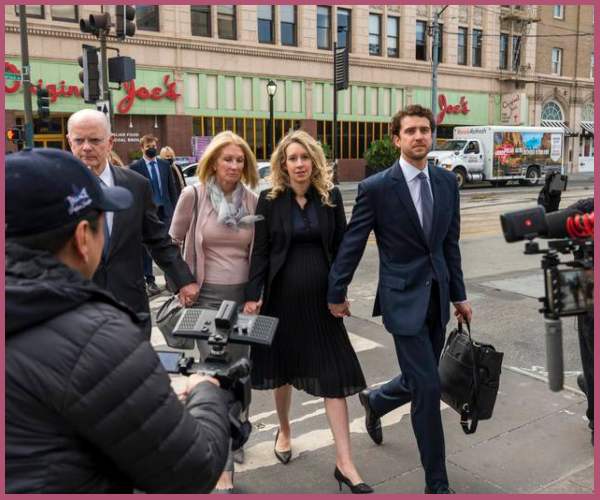 Holmes hasn't yet revealed her due date but she appeared to be six or seven months pregnant.
Also read Transgender Model Nikita Dragun was Placed in Male Cell in Prison Following her Arrest for Misdemeanor Battery!
She is already a mother to a 15-months old child named William Holmes Evans, whom she welcomed with her partner Billy Evans in 2021. According to her attorneys, she now faces the "terrifying prospect" of being separated from her toddler and newborn during her incarceration.
Her pregnancy news was only made public after her legal team requested her trial date be moved in order to accommodate the impending birth. The date had already been rescheduled now until April 27, 2023.
Well, it seems now she will deliver her baby before her prison sentence begins.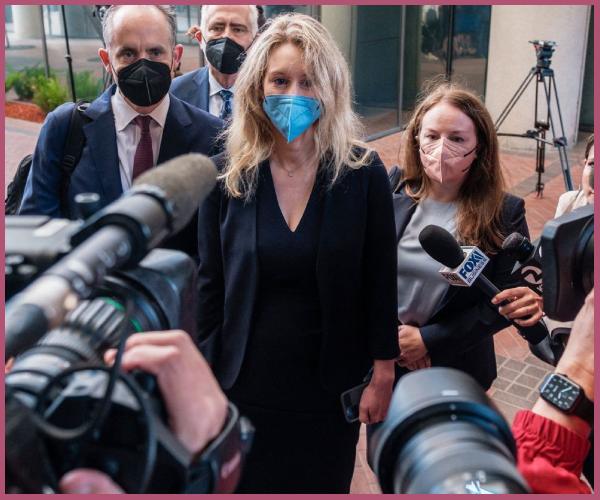 What happened to Elizabeth Holmes when she was sentenced to 11 years?
Elizabeth Holmes was first charged with nine counts of wire fraud and two counts of conspiracy to commit wire fraud in 2018 alongside her former Theranos business partner, Ramesh "Sunny" Balwani.
According to The New York Times, the charge takes place after the two of plotting to "scheme, plan, and artifice to defraud investors as to a material matter".
Holmes then was found guilty on January 3, 2022, of three counts of wire fraud and one count of conspiracy to commit wire fraud by misleading investors. Besides, she did not found guilty of four other charges connected to fraud.
Before her sentence was delivered, she stated,
"I am devastated by my failings. I have felt deep pain for what people went through, because I failed them. I regret my failings with every cell of my body."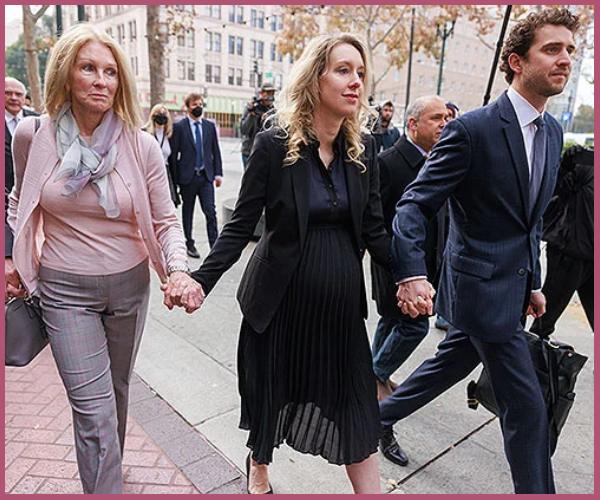 Also read Dr Strange Actress Zara Phythian Who was Jailed for Sexually Abusing a Minor is now a Prison Cleaner!
Short bio on Elizabeth Holmes
Elizabeth Holmes is an American businessperson. Elizabeth Holmes founded a health technology company named Theranos.
She is the chief executive of the company. Her name was put on The World's 19 Most Disappointing Leaders list by Fortune in 2015. See more…