Elle, Joey King and Noah, Jacob Elordi of the Netflix romcom series, The Kissing Booth are real life couple as well. See the fans reaction!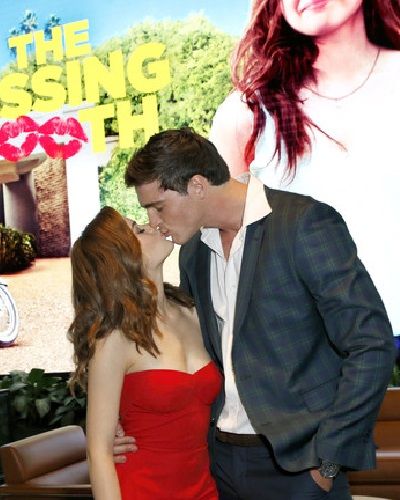 OMG!!! It's the dream come true for the fans of Netflix's The Kissing Booth. The co-actors Joey King and Jacob Elordi are couples.
This Netflix drama is about a teenager who falls in love with her best friend's good-looking brother. This series is loved by not only the teenagers but also the adults because the story is so adorable.
Thus it has become one of the most loved and watched series. 18-year-old Joey plays the role of Elle and 20-year-old Jacob Elordi plays the role of Noah, Elle's best friend's hot elder brother.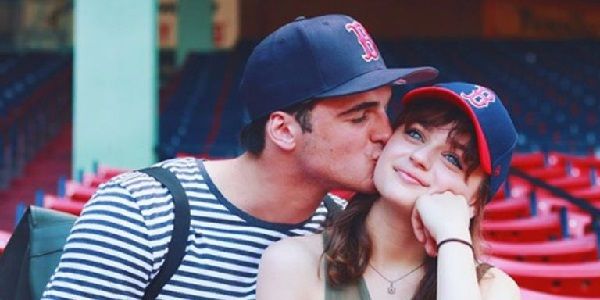 Source: www.seventeen.com(Joey King and Jacob Elordi)
How did the Reel love turn into Real love?
Jacob has been a famous actor before King came to fame. She has been his fan since she was 11 years old. And when she became 18, she dated her dream man. Both are seen together at public events. They met on the sets of their movie The Kissing Booth.
Joey King and Jacob Elordi became friends with each other on Instagram in spring 2017. They announced that they are seeing each other in June 2017.
Since then they started sharing each other's pictures and commenting cute on each other. Joey is from LA while Elordi is an Australian. She shared in an interview with Elle magazine,
"We were so close and throughout filming, I was just best friends with Jacob. I guess there was no moment, but I feel like the friendship kind of naturally was like, 'Oh hey, this person is super frickin' awesome. We have so much in common and we really love spending time together. Maybe there's something more there.'"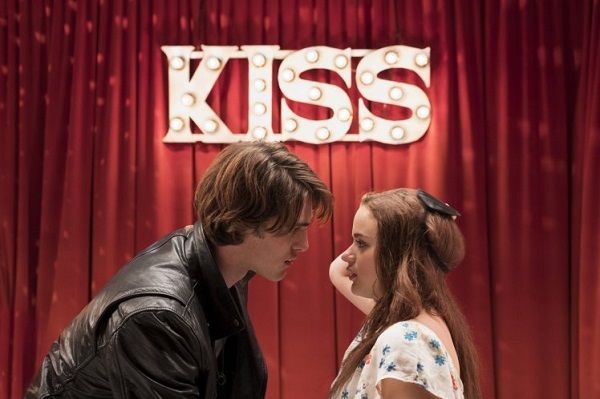 Source: Metro(Joey and Jacob kiss)
The couple is still going strong and they're The Kissing Booth romcom series is gaining the fans and the followers day by day.
Fans' reaction on The Kissing Booth
The dies-hard fans of the Netflix drama, The Kissing Booth has many fans following. They have tweeted how much they love the series and reactions on it:
"The Kissing Booth is the most cheesiest and corniest and basic movie I have ever watched in all of my life and now I think I'm going to go watch it 5 more times."
The Kissing Booth is the most cheesiest and corniest and basic movie I have ever watched in all of my life and now I think I'm going to go watch it 5 more times

— Laura VonKampen (@laura_vonkampen) June 14, 2018
"Jordyn had me watch the kissing booth today then told me Elle and Noah date in real life and now I'm crying," another tweeted. "I'll be in ice cream and stalking their social media for the rest of the night, goodbye."

"I'm so absolutely obsessed with The Kissing Booth," another viewer wrote. "I died when I found out Noah and Elle are dating in real life."
I'm so absolutely obsessed with The Kissing Booth
I died when I found out Noah and Elle are dating in real life????

— Mayra Mercado???? (@mayraaa34) June 16, 2018
Short Bio on Joey King
Joey King is an American teen actress, voice actor, singer, and model. She is a highly talented and sought-after actress in Hollywood. She got recognition for her playing the lead role of Ramona Quimby in the movie 'Ramona and Beezus', a 2010 adaptation of Beverly Cleary's book series of the same name. More Bio…