Elle King And Her Fiance Dan Tooker Welcomed Their Rainbow Baby Together!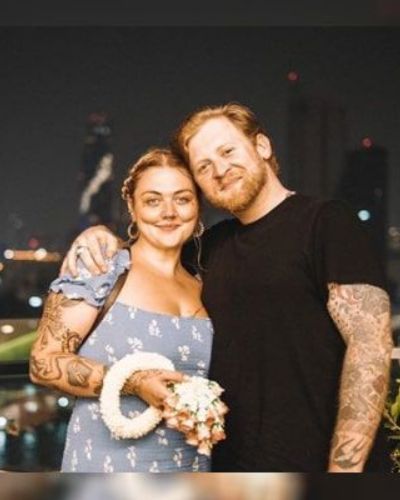 Elle King and her fiance Dan Tooker welcomed their rainbow baby together. 
The couple announced the news of the arrival of their miracle baby on Wednesday, September 1.
King and Tooker gave birth to their newborn after two major losses. 
---
The American singer-songwriter, Elle King welcomed a rainbow baby with her fiance, Dan Tooker. A rainbow baby is a baby that you have after the loss of a child and the rainbow stands as a symbol of excitement. As the couple welcomed their baby after two major losses, they are over the moon to bring their little one home. The singer revealed the news of their baby's arrival through their Instagram.
Elle King and Dan Tooker welcomed their baby
Little miracle joined the lives of an American singer and her fiance. Elle and Dan Tooker welcomed their little one on Wednesday, September 1. The singer announced the arrival of their rainbow baby through her Instagram. The singer's dad revealed that her daughter and Dan gave birth to a baby boy. King's dad, the 57-year-old comedian, Rob Schneider, announced the news on his Instagram saying: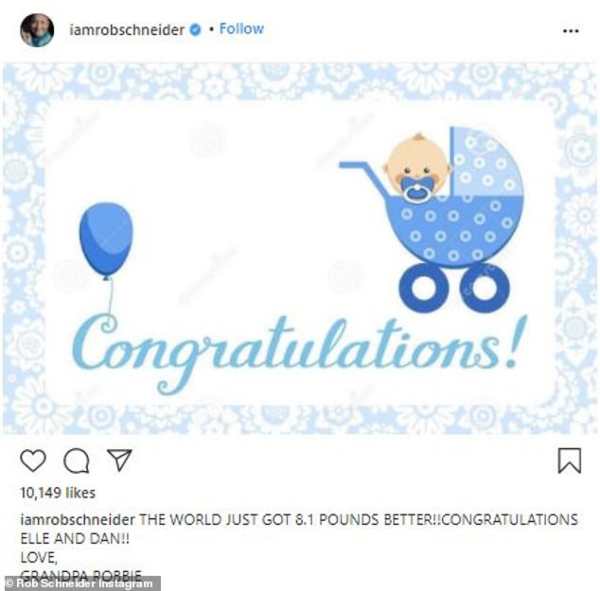 "THE WORLD JUST GOT 8.1 POUNDS BETTER!! CONGRATULATIONS ELLE AND DAN!!LOVE, GRANDPA ROBBIE."
After a while, the singer also made a post on her Instagram announcing the arrival of her and Dan's baby. Their friends and family have congratulated the couple for the new member of the family.
 The singer talked about her miracle baby
When the singer announced her pregnancy with the fear as the good news came after two major loss. Back in March, the singer revealed the news with excitement and also felt the fear during the announcement. At the time, she also added the miracle baby came after two major losses. She also explained it is terrifying and extremly painful experince for everyone. Furthermore, she stated:
"But the sun always rises, and I never really let go to let the universe decide when I was ready. I remember every pregnancy announcement felt like a dagger to me. I'm telling you, our babies come. And I love you. What women go through on this journey make us nothing less than WARRIORS. So thank you for your prayers and love for our high-risk pregnancy!"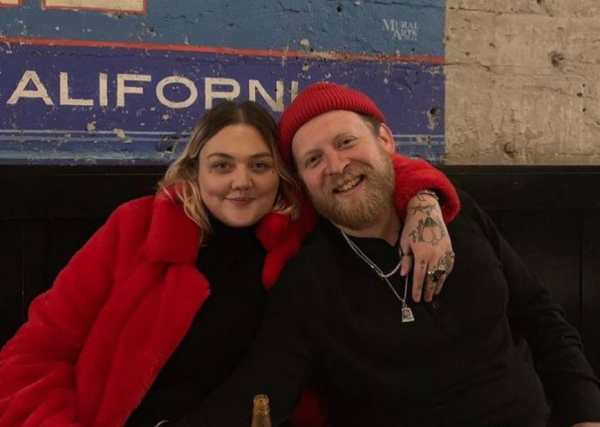 After revealing the pregnancy, she shared her baby bump progress with her social media followers. She also showed her budding belly at the Academy of Country Music Awards in April. Moreover, King performed "Drunk" with Miranda Lambert where she jokingly said as a "very sober pregnant lady. Tooker proposed the singer back in October 2020 after dating for almost a year.
More About Elle King
Elle King is a Grammy-nominated American singer and songwriter. She is popular for her extremely hit songs Ex's & Oh's, America's Sweetheart, Different for Girls, and a few more. Apart from that, she has also featured in some movies such as The Benchwarmers, Wils Cherry, Legends of La La. See more bio…