Ellen Degeneres and her wife wife Portia de Rossi divorce rumors! Is it true?? Click to know!
There is a new gossip plague- Ellen Degeneres and wife Portia de Rossi who got married in the year 2008 are getting a divorce. But how much of that is true? Get the details
The divorce rumor
According to In Touch Weekly, Ellen does not want the marriage to end and want to work it out. But Portia, 46 wants to end the relationship as she is sick of Ellen's controlling behavior.
An inside source had told the magazine:
"Bottom line, Portia feels Ellen didn't let her be herself or develop her acting career more. she said she needs to break free or she's going to snap. Portia's ring has been off for a while now, and though she would occasionally slip it on to show Ellen she was trying, that's over now… There's no turning back. It's just a matter of time before the whole world knows. It's happening. [Ellen] and Portia are breaking up."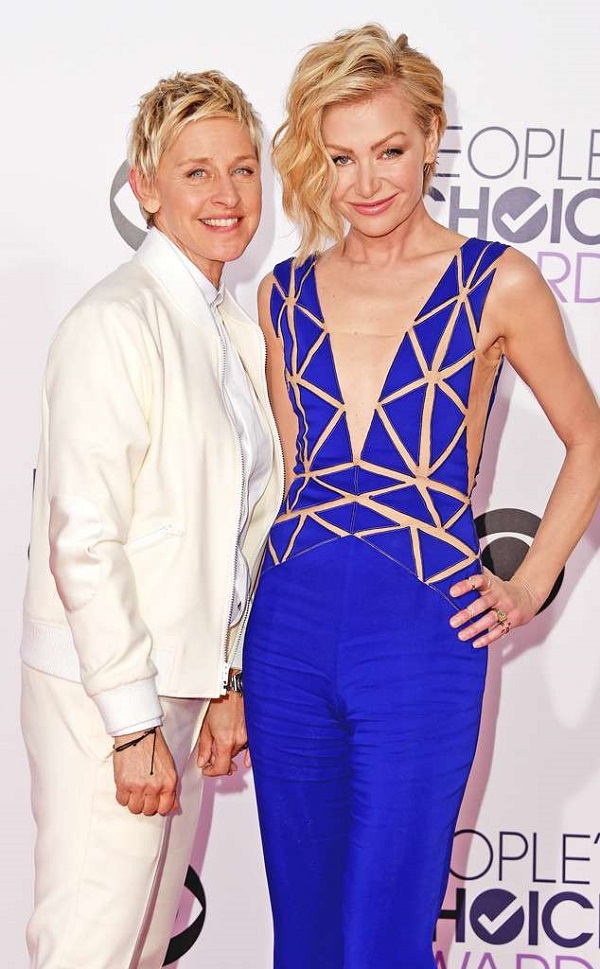 Also, the source had added:
"Ellen will pay to guarantee that Portia won't go public with their relationship and marriage in a future tell-all book. Ellen wants to protect her reputation and her brand. If Portia plays her cards right, Ellen will give her whatever she wants."
The truth
The couple has now silenced these rumors. Rossi, the philanthropist has said that rumors such as these don't really bother her. Instead, it makes them feel accepted by all! They think that such gossips mean that people see gay marriage in a new light.
"The divorce rumors came and then we really knew the perceptions had changed. I'm not kidding. I know it sounds ridiculous, but when that started happening I thought, 'Oh, now we're finally accepted.' We get the same shit as every celebrity couple. That means there is an acceptance for this." 
She also added that she and Ellen like to keep away from rumors about their famous friends.
This is not the first time they have been surrounded by these rumors. Like other celebrity couples, they have been dealing with these types of rumors since they got married almost 10 years ago in August 2008.
After the news of rumors, the couple were enjoying their trip in Rwanda for wildlife fund's first initiative, where Ellen said,
"I can't begin to describe what this experience was like or how much it means to me. I'm so grateful."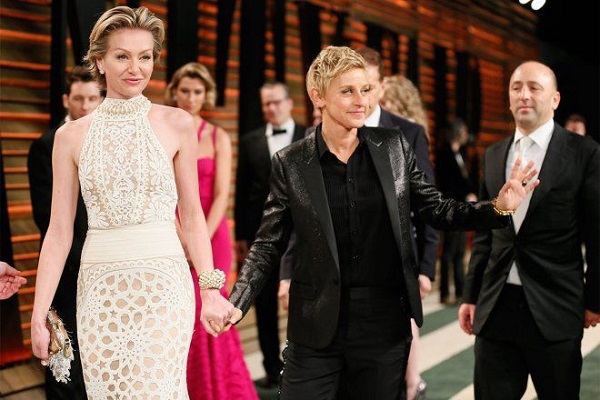 Also read Confession Time! Ellen DeGeneres says that she would've come out sooner; She confessed about her life in the talk show with Matt Lauer
Relationship in detail
After Ellen came out as a lesbian in 1997, the media and fans were stunned. After revealing her deepest secret,  the same year she openly started to date actress, Anne Heche that lasted until August 2000. After that, she had dated actress/director/photographer, Alexandra Hedison.
She started to date Portia de Rossi in 2004. Wife Portia recalls when they first met in 2000 on The Oprah Winfrey Show in 2009,
"It took me three years to actually tell her how I felt about her, because I was on Ally McBeal at the time and wasn't living as an openly gay person. I was closeted and very, very afraid that if I talked about being gay it would be the end of my career. So I wasn't about to date the most famous lesbian in the world."
After the ban on same-sex marriage was raised in California in 2004, the couple got engaged. They then were married in August 2008 at their home in Beverly Hills, California. On August 6, 2010, de Rossi filed a petition to legally change her name to Portia Lee James DeGeneres and petition was granted on September 23, 2010.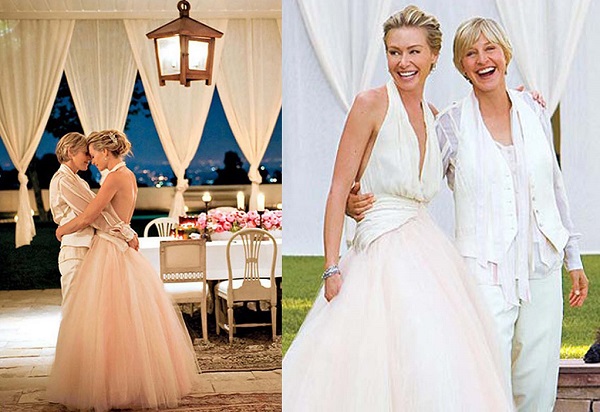 Ellen too has heartedly words to say to her wife Portia after divorce rumors of 2014:
"The truth is, and this is corny, I fall more in love with Portia all the time. I really do. She surprises me all the time. It's what anyone experiences when you find that person that gets you, wants to take care of you, wants the best for you. We're really lucky because we know how rare it is."
And for the record, we're really glad that the divorce rumors were not true. We are happy that they are happy together and still very much in love after staying together for 14 years.
You may like to read Ellen DeGeneres talks of the tragic loss of her girlfriend in an accident and how it changed her life!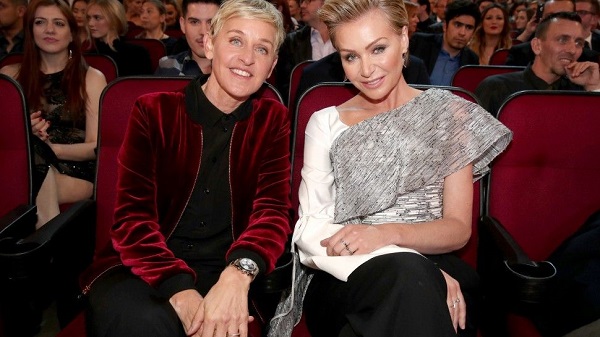 Short Bio on Ellen DeGeneres
Ellen DeGeneres is an American comedian, television host, actress, writer, and producer. Ellen was starred in the sitcom Ellen. She has also hosted Emmy-winning Syndicated TV talk show, The Ellen DeGeneres show. She is best known to young audiences as the voice of the endearing but absent-minded fish Dory in the blockbuster animated hit Finding Nemo. More Bio…