Who is Ellie Simmonds? The Strictly Come Dancing Journey of the Paralympic swimmer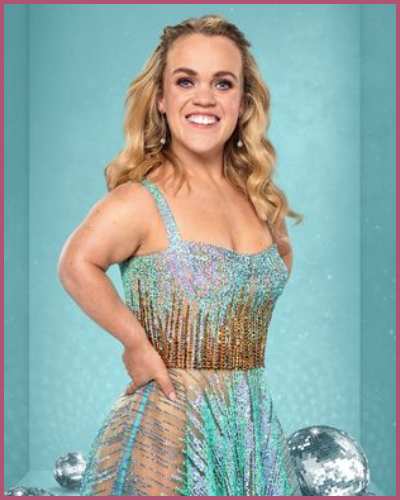 Ellie Simmonds is a British former Paralympian swimmer who won two gold medals for Great Britain in the 2008 Summer Paralympics.
The 27-year-old dwarf Paralympic swimmer is partnered with Nikita Kuzmin in Strictly Come Dancing.
Stay tuned to know about her journey in Strictly Come Dancing.
---
Paralympic swimmer Ellie Simmonds is wearing her dancing shoes! She is performing Latin and ballroom dances on Strictly Come Dancing with dancing partner Nikita Kuzmin.
Ellie Simmonds is the first dwarf performer on Strictly Come Dancing
Ellie Simmonds, the five-time Paralympic gold medal winner is honored to be the first dwarf performer in Strictly. He is looking forward to representing people with disabilities when she unfolds the unknown logistics of dancing with dwarfism on Strictly.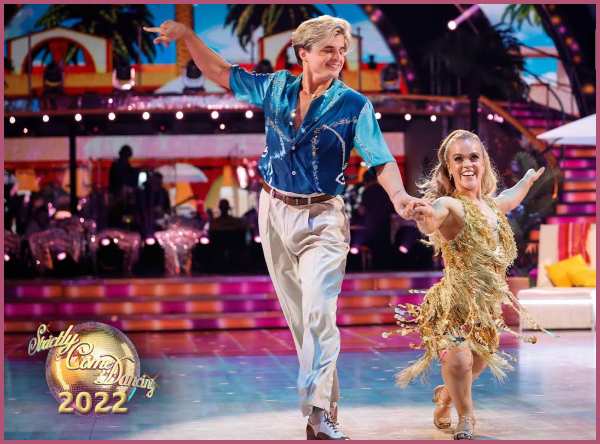 The Paralympic swimmer, 27, is inspiring people with disabilities to appear on BBC One's show Strictly while venturing on her new journey with Nikita Kuzmin. While she was confused ahead of the first dance saying,
"Me and Nikita were saying like, how are we going to work it? And we're both in the unknown. Nikita has never danced with anyone with dwarfism before, I've never ever danced before, so how is it gonna work out?"
Five-time gold medalist Ellie has spoken before about how her partner and she is making things work on the show as the first show performer adding,
"I feel like I've seen Rose [Ayling Ellis] do it last year, JJ [Chalmers] ,Lauren [Steadman], Jonnie [Peacock], Will [Bayley] … there's been so many with disabilities. Representation and to be part of that is just a huge honour."
Also, Read Olympic Swimmer and Strictly Come Dancing Star Adam Peaty Splits with Girlfriend Eiri!
How is Simmonds coping with the height difference in their partner in Strictly Come Dancing?
Ellie Simmonds has previously mentioned in the BBC Breakfast show that she and her partner Nikita are figuring things out amidst their massive height differences. She confronted,
"My partner is tall and I am small, I've never danced and they've never danced with an individual with dwarfism before so it's going to be different."
The first differently abled contestant with dwarfism, Ellie continued about their pairing adding,
"We're not going to hold each other in the same postures that everyone else does and it's figuring it all out."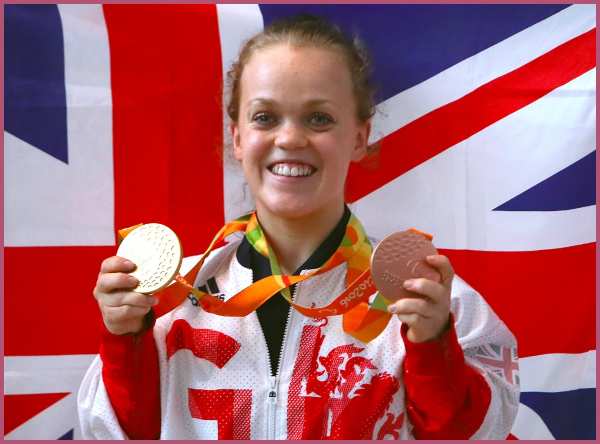 Meanwhile, the partner Nikita is equally excited to work with Ellie and give her the best experience without centralizing her disability.
"For me, the goal for this season is for Ellie to have the best time of her life!"
Who is Ellie Simmonds?
Ellie Simmonds is the 5 time gold medalist Paralympic swimmer. She is now the most talked contestant on Strictly Come Dancing in 2022.
She has dwarfism because she was born with achondroplasia, a disorder that restricts bone growth. Actually, she is inspired by Terra Jolie who competed in the American version of Dancing With The Stars in 2016.
Also, Read Strictly's Max George and Maisie Smith have Made their Romance Instagram official!