Elon Musk's Former Girlfriend Jennifer Gwynne Makes Money by Auctioning off Personal Gifts and Photos from Their Teenage Romance Days!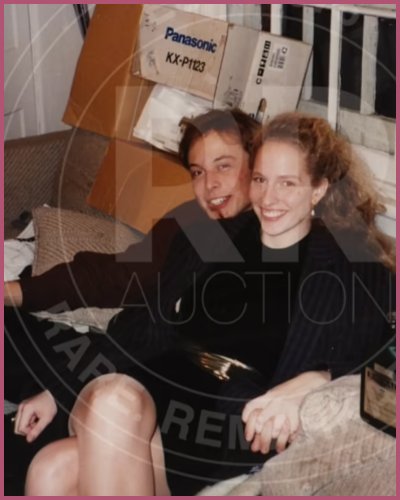 Elon Musk's former girlfriend auctioned off photos of her and the billionaire from their university days.
The two dated in their 2os while studying at UPenn.
By auctioning off the items, she earned more than $165,000 which was more than she expected.
---
How becoming Elon Musk's ex-girlfriend helped Jennifer Gwynne earn money
Jennifer Gwynne, the former girlfriend of Tesla chief executive Elon Musk earned $165,000 by auctioning off memorabilia from their early romance.
RR Auction which sold the items mainly consisted of some never seen before photographs of the couple when they were both students at the University of Pennsylvania, a birthday card with a message from Musk, and a gold necklace.
The 14k gold necklace with a small emerald was the most expensive item of all as it fetched her a whopping $51,008.
The necklace was her birthday gift from Elon.  Talking about the story behind the necklace, Gwynne said: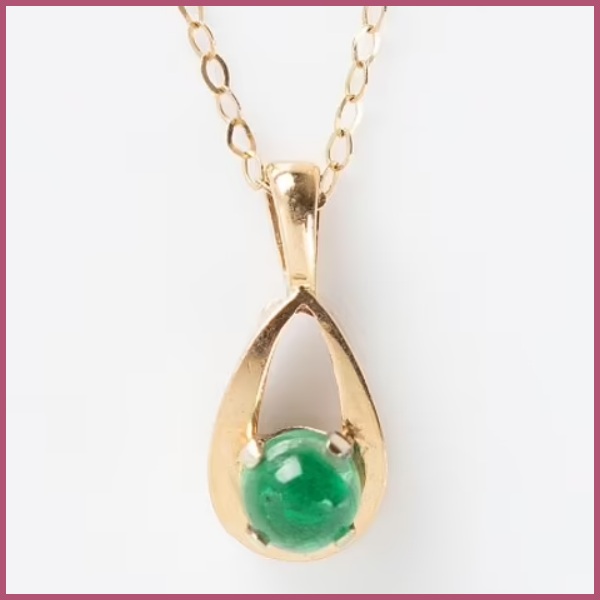 "When we went to visit Elon's mother in Toronto during the Christmas break of 1994, Elon gave me both the small 'love, love, love' note and the necklace,"

"His mom had a number of these necklaces in a case in her bedroom and Elon told me they were from his father's emerald mine in South Africa — he pulled one from the case. And because I had not gotten him anything as a Christmas gift (and I felt very guilty about that), he said we would consider the necklace an early birthday present for me."
She also added that the necklace had been mostly in her jewelry box for the last 10 years. It always reminded her of Elon.
Also, Read Find Out Why Elon Musk's ex-girlfriend Jennifer Gwynne Auctioned His Old Photos!
The birthday card that the billionaire gifted Jessica is in a very good state where he wrote a lovely note for her and called her boo. It sold for a jaw-dropping $16,643.
Among all the photographs, the most expensive one was the photo that showed a young Musk "goofing about upside down on the floor of his girlfriend's Quadrangle dorm room in 1994", which sold for  $21,889.
The pair reportedly met in 1994 and he was Jennifer's senior.  The two were in the same dorm and they worked together. That was how things started growing for the young couple.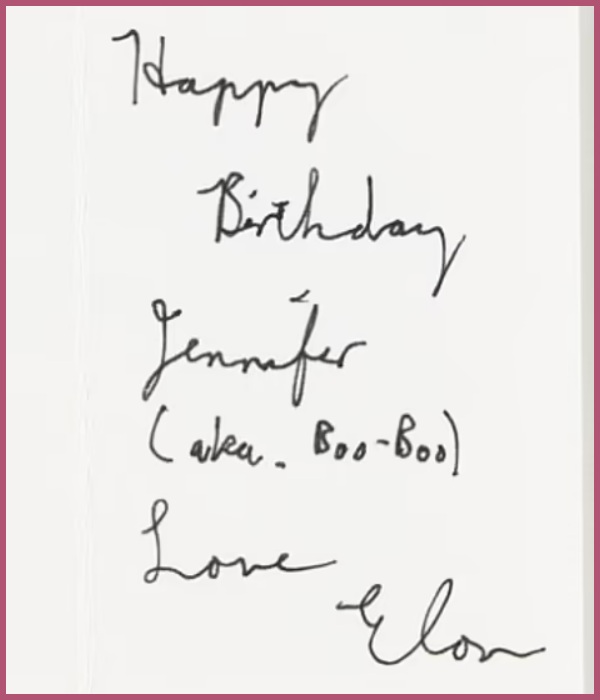 Jessica revealed that it was Musk's shy nature that attracted her at first and he was just her type.
Talking  about how ambitious Musk  was from his  young days, Gwynne  said:
"He was very intense, very focused on his studies. Back then he was always talking about electric cars… he was definitely going somewhere. He just saw school as a stepping stone.'
Jennifer also remembers meeting  Musk's mother Maye and his siblings Kimbal and  Tosca.
She  said: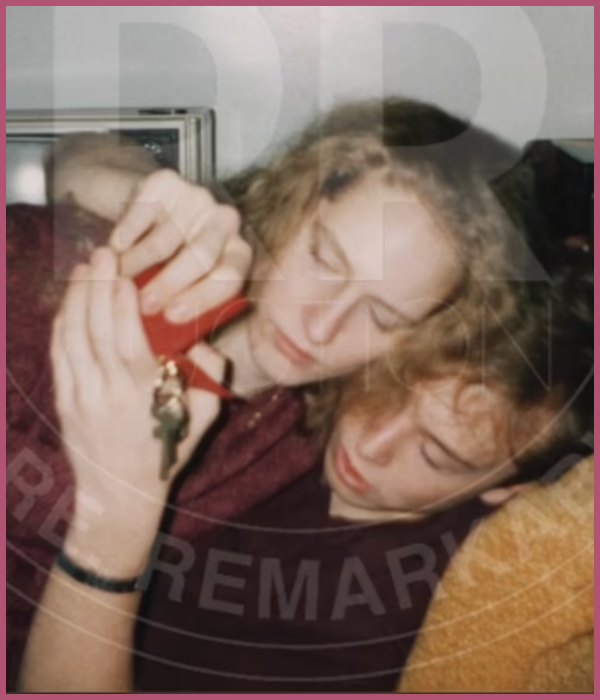 [Maye] was wonderful, very sweet, very gracious and really included me in conversations. She was wonderful.

'She came to Philadelphia at the end of the school year and she took us to New York to see Tommy on Broadway.'
She never got to meet Elon's estranged father Errol but said that the father-son duo didn't get along.
Just nearly a year after dating, the SpaceX owner moved to another state and called it quits with  Jennifer.
Also,  Read Elon Musk's Father, Errol Musk Has Had Two Children with His Stepdaughter!