Elon Musk Shares Pictures of His Toddler Son X AE A-XII Visiting His Twitter Office!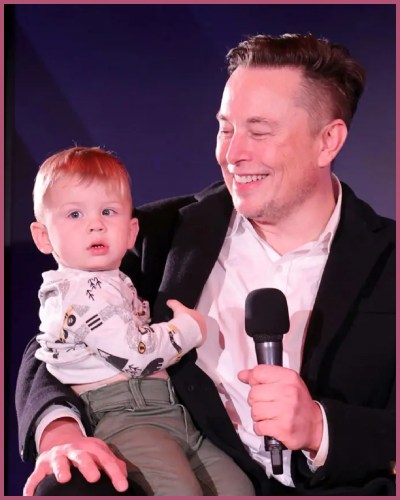 Elon Musk posted rare images of his son  X AE A-XII visiting his Twitter office.
The billionaire shares his toddler son with his ex-girlfriend  Grimes.
The Tesla owner and the Canadian singer welcomed their son in May 2020.
---
Elon Musk welcomes son X AE A-XII at his Twitter office
It looks as if Elon Musk is already giving his little son X AE A-XII an insight into his job.
The billionaire took to his social media account to share pictures of his and Grimes' 2-year-old son,  X AE A-XII visiting his office. Little Musk's visit to the office comes just two months after his dad acquired the social media platform.
The SpaceX founder captioned the rare snap of the little one smiling  on a rooftop:
"X in beautiful San Francisco,"
The doting dad also gave fans a  glimpse of his boy's Twitter badge.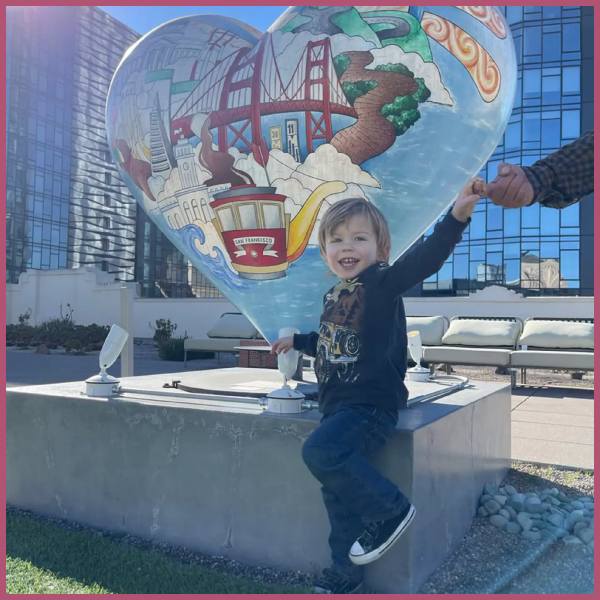 The Investor and Canadian singer Grimes welcomed their first child together in May 2020. The parents have been very private about their son's life and have only shared a few photos of him since his birth.
The couple who dated on/off also welcomed another child, a daughter named Exa in December 2021. They welcomed her via surrogacy.
Just one month before that, Musk welcomed twins with Neuralink executive Sivon Zilis. The identity of those kids has been kept secret to date.
Moreover, the 51-year-old is also a father to six other children whom he shares with his ex-wife Justine Musk.
Also, Read Grimes Shares a Rare Photo of her and Elon Musk's 9-month-old Daughter Exa!
Musk's children from his previous relationships
The former pair's first child, Nevada, tragically passed away at just 10 weeks in 2002. Then they went on to welcome twins Griffin and  Vivian, 18, and triplets Kai, Saxon, and Damian, 16.
Vivian surprisingly filed to change her name and gender in April. In a document filed  by the teenager in the court, she said that she "no longer live[d] with or wish[d] to be related to [her] biological father in any way, shape, or form."
Musk,  who was not happy with his daughter's decision gave an  interview in September saying:
"I have very good relationships with all the others. Can't win them all."
Musk also hopes that their relationship may get better someday.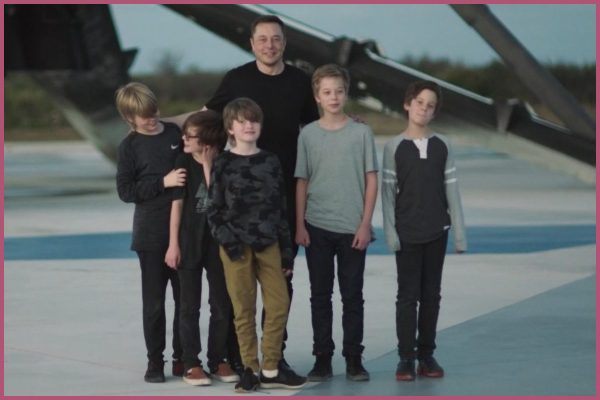 Grimes gave a rare insight into raising the two kids in March.
The singer told Vanity Fair:
"I think E is really seeing [our son] as a protégé and bringing him to everything and stuff,"

 "X is out there."
The record producer and the business magnate were still very much together while she gave the interview. But by the story was published, the two had already called it quits.
She wrote on Twitter:
"he's my best friend and the love of my life, and my life and art are forever dedicated to The Mission now,"

"peace out."
Also, Read Elon Musk and Grimes are not getting married, announcing a semi-split!