Elopements, micro-weddings, and virtual weddings are the coronavirus pandemic era alternatives to traditional weddings!
Coronavirus pandemic and restrictions poured cold water on wedding plans of innumerable couples worldwide. Now marriages are doing a comeback but traditional weddings with many guests are still not on. Therefore, people are resorting to elopements, micro-weddings, or virtual wedding as an alternative.
Elopements and weddings in the coronavirus era
Nicole Lavroff and Sue Cairnie launched Elope BC before the coronavirus pandemic in the fall of 2019. But it was the perfect timing since due to the pandemic, the couples seeking this type of wedding has risen. Sue revealed:
"We've had over 60 couples reach out to us via Instagram, Facebook or email, and we have booked in nine of them. We know there are a lot of folks eagerly awaiting our 2021 dates, as well."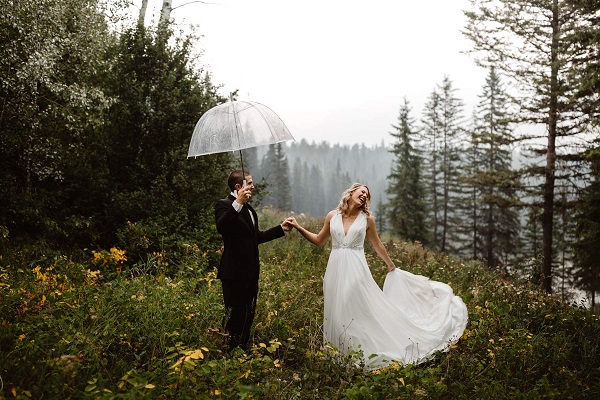 The duo offer offers cheap wedding alternatives. A two-hour slot is given at a set destination where the couples can get a tailor-made ceremony written just for the couple, with 1 1/2 hours of photography session, a live music performance, flowers and a decorative backdrop for their ceremony, all costing less than $5,000. There is no stress and now the pandemic is pushing couples to try this for their wedding. And they are happy.
Micro-weddings
Another type of wedding which is catching the attention of the couples is micro-weddings, mini-weddings, or pop-up weddings. These are increasingly common these days as the couples trim the guest lists to bring it down to the recommended size of less than 30-50 people at the gathering. It is a no-no to big lavish weddings. So there is big love but small parties.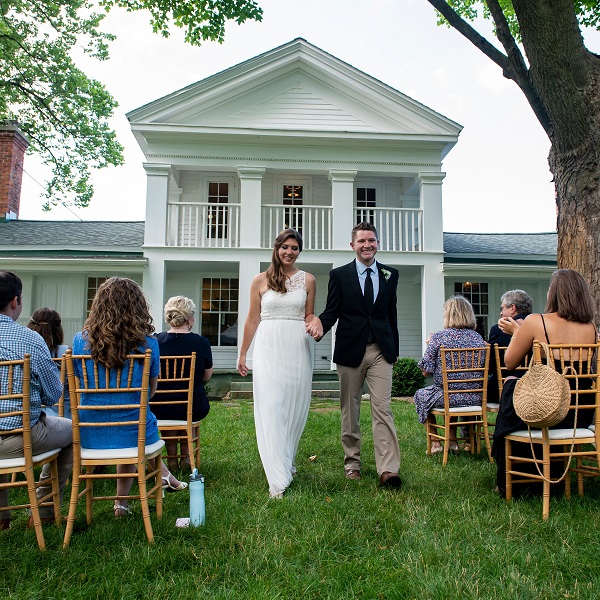 Many venues used to offer small wedding packages. But now, they have started to go for micro-weddings for the couples that ask for it. And the demand is on the rise now, says marketing and communications manager of Common Farms, Jamie Gray. The cost of these tiny weddings is as low as $2,000. And it perfectly fits in with the time. Jamie states:
"Noticing that trend, there was an overall popularity of the minimalist lifestyle. It was happening in food, and happening in design and it just transferred into weddings,"
Virtual weddings
The manager of The Post Oak Hotel in Uptown Houston Steven Chou said:
"Weddings that were planned for the spring and early summer were just canceling left and right at a fast pace. So we looked at ourselves, our events and sales teams, and asked: What could we do to adjust to the times and be sensitive to the pandemic, but at the same time allow people to celebrate this life event?"
Therefore, in March 2020, they came up with the concept of virtual weddings. In this, the couple, guests, and the officiant are joined by a video call. The venue is a livestream-ready one and people can watch the event online from the comfort of their homes. The cost starts from $3000.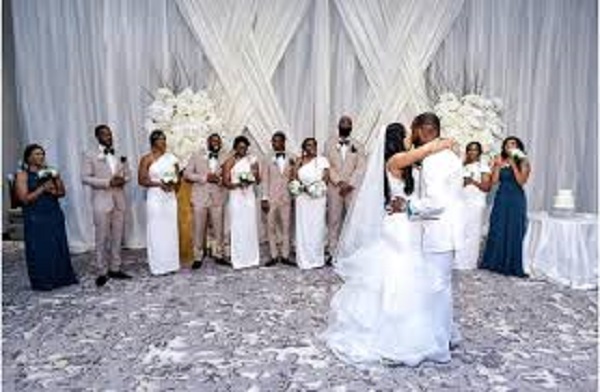 Couples are happy with these wedding alternatives. One of the bridegrooms said:
"With all of this stuff going on, tomorrow isn't promised. We should just go for it and do it."
Also, read Some unique and unconventional celebrity weddings known!