Is Elvis Duran hiding his boyfriend? His love life is still away from spotlights?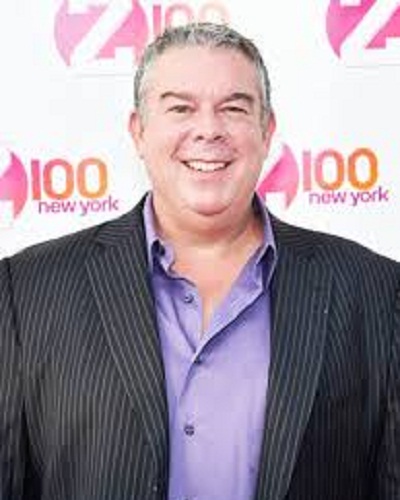 Duran's professional life
American Radio Personality Elvis Duran is a well-known person in his career. He is a man who has accomplished a lot in his career, but he has been a man of words with regards to his personal life.
Elvis Duran is openly a gay, and that is not a thing he has hidden, but does he have a boyfriend in his life whom he has been keeping far from the eyes of the media and his followers? Well, that's the question we are about to address today.
Let's dig deep into his personal life.
His Mysterious life
Duran publicly came out as a gay in September 2010, and since then people have been wondering if this iconic radio host has a boyfriend in his life. Well, he once had a boyfriend called Alex Carr, who was a zookeeper and the relationship was back in 2014.
The two were dating back in 2014, but being a man of few words regarding his love life, he has not been vocal about his current relationship status and thus, there is no certainty of them getting married or being together.
Moreover, no news has surfaced in the media regarding their split, which is why the fans are curious to know where they stand in their relationship as of now.
We might need to wait and hope Elvis reveals anything about his love life!
Moreover, during an interview, Elvis explained his way to come out and accept his sexuality.
"Well, it's interesting that you have a date for it — I didn't know there was a particular date that that happened! I've never been truly closeted on the air, it's just something I never really made a big deal out of because I never felt like I wanted to push an agenda or push it any further than I felt comfortable with. I've always been very comfortable with me and the people I work with and my family have always been very plugged into who I am with my personal life."
He then continued,
"But, you know our show is definitely about being open and honest and offering our listeners a look into our lives so they can understand where we're coming from. The show's been evolving in that direction over the past five or ten years, so I think it came up in the room and I addressed the situation you're discussing and it popped out! So I didn't really officially come out; I've never really been in. I never really wanted this to be the "Elvis Duran Is Gay" show –- I'm a gay guy who's doing a radio show."
His weight loss tips
In December 2014, he had a bariatric surgical procedure performed on him, called "gastric sleeve," where 85% of his stomach was removed. He elaborated that procedure as,
"Going through this procedure is a lot of needles, a lot of blood work, a lot of testing. It's a lot, And then after the procedure you have to re-teach yourself how to eat. It all starts with fluids. You eat fluids for weeks and weeks and slowly introduce solids into your life. It's not easy. It's not easy at all. I would not recommend this for anyone unless they truly had to save their life by doing it."
Back in an interview in 2015, the radio show host spoke about his journey of losing weight.
"I feel awesome! I've got all this energy,"

 "It's still kind of a shock. I don't even know who I am. I look at old pictures of me … and I don't feel like I'm that guy anymore but then I look at pictures of me now and I'm not quite sure I'm this guy. So I don't know, It's kind of confusing. I'm an alien living in someone else's body. It's kind of strange."
Short Bio on Elvis Duran
Elvis Duran is an America radio personality. He is best known as the host of the daily morning radio program Elvis Duran and the Morning Show in New York and Z100. More bio…