Emilio Vitolo Jr., the current boyfriend of Katie Holmes! Know about his career, life, and net worth!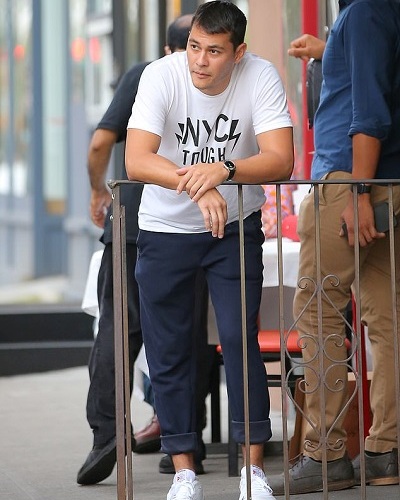 After her breakup from Jamie Foxx, Katie Holmes has found a new boyfriend. He is chef Emilio Vitolo Jr. The two are very happy together and have been spotted in New York City on several occasions. They did not attempt to hide their relationship and everything was in the open. Who is Emilio Vitolo Jr.? Let us know more about his life and career.
Emilio Vitolo Jr. and Katie Holmes-the budding relationship
Katie has been spotted with chef Emilio Vitolo Jr. in New York City over the past few days. They have been enjoying their time together. The couple met in October 2019 through a mutual friend. They became friends but were not dating. Emilio already had a girlfriend called Rachel Emmons at that time.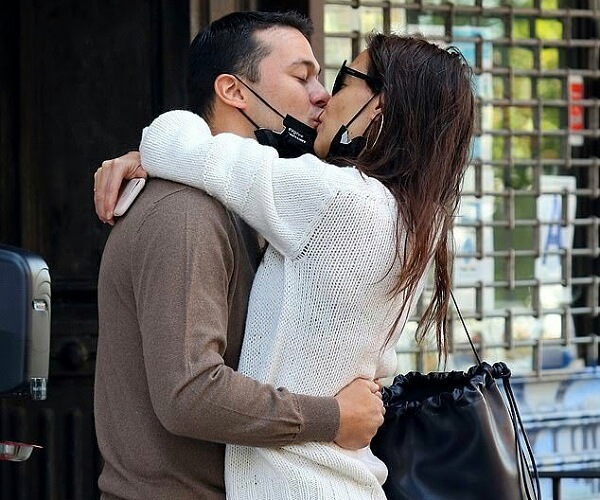 Later, during the coronavirus pandemic, Katie was in Ohio with her family. She returned to New York City only a few days back. And since that time, the two love birds are inseparable. A source said that Emilio is fun and charismatic. The two enjoy each other's company and are totally smitten with each other. Katie is behaving like a teenager in love.
So what happened about Emilio's girlfriend Rachel Emmons?
Emilio was in fact already engaged to Rachel Emmons who is a handbag designer. The two were living together at Emilio's place. But despite being in a relationship, Emilio and Katie came close and fell in love. Katie also did not seem to mind the fact that Emilio already had a girlfriend and she was breaking his relationship. Things seemed irresistible between them!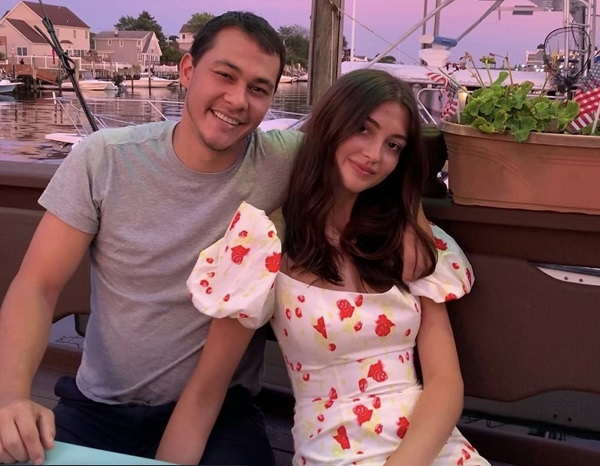 When the pictures of Katie and Emilio appeared in media with headlines that they are probably dating, Rachel came to know about it at that time. She was shattered but kept her calm and exited the house of Emilio. Now, Emilio and Katie are meeting almost daily in public places and in his family restaurant. They do not seem to have got engaged yet. But considering the speed with which they fell in love, it will be a matter of days before Emilio proposes to Katie.
Emilio and his career and net worth
Emilio is Italian-Peruvian and a chef by profession. His family owns the star-studded restaurant called Emilio's Ballato in Manhattan in New York. His father, Emilio Vitolo Sr. had launched this restaurant. A-listers such as Whoopi Goldberg, Rihanna, Justin Bieber, Bradley Cooper, and Lenny Kravitz have enjoyed food at this place.
Besides cooking, Emilio is also into acting. He has appeared in Royal Pains, Inside Amy Schumer, and Tapestry. Besides having a share in his family business, Emilio himself has a net worth of around $ 1.5 million.

Katie was dating Joshua Jackson on the sets of the film Dawson's Creek. She then was with Chris Klein, who proposed to her and she accepted it. But they never wed. But in 2006, she and Tom Cruise walked down the aisle together. They share a daughter Suri who is now 14. But in 2012, they divorced. One year later, Katie began dating Jamie Foxx. But they kept their relationship a secret and indirectly announced on it in 2019 at the Costume Institute Gala held at the Metropolitan Museum of Art. But a few months later, the two had called it quits.