Emily Bustamante accused her longtime ex-boyfriend Fabolous against the domestic violence. What is his response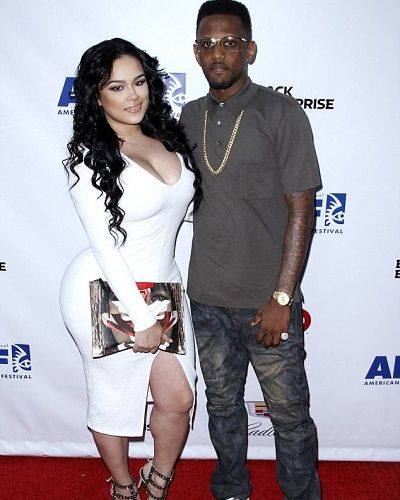 Emily Bustamante is an American television personality. She was seen in VH1's Love and Hip Hop reality show which was aired in the year 2013.
She is also famous as Emily B. She is also a wardrobe stylist and shoe designer. Furthermore, she says she loved designing and styling,
"It's what I love to do, and I've been doing it since I was 19 years old. I went to vocational high school in Norfolk for fashion design and I've been taking sewing since I was in 9th grade. My real passion is to make clothes."
However, she was not known by many.
How did she gain fame?
The celebrity stylist and shoe designer, Emily came to fame when she started having an affair with Fabolous. He is an American rapper and hip hop recording artist. His full name is John David Jackson. The couple met for the first time in the year 2002. They are in on and off relationship for over a decade.
She has three children, one from her past relationship and others with Fabolous. Her daughter from a past relationship's name is Taina Williams and she is 19 years old. And she has two sons: Johan Jackson(10) and Jonas Jackson(2) whom she shared with the rapper.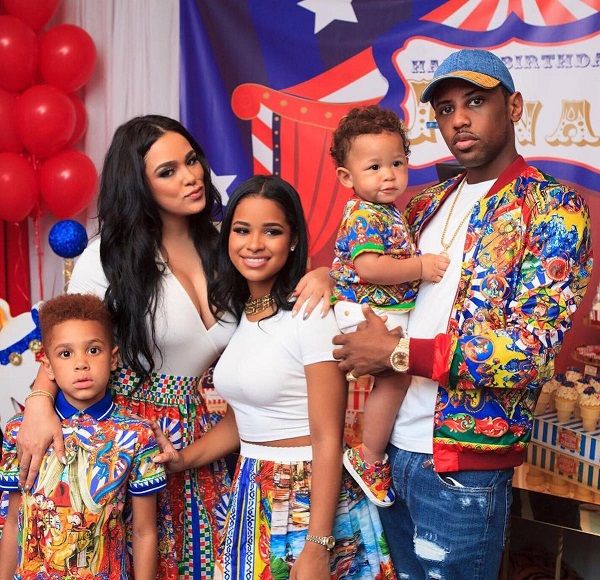 Not a happy ending
Their relationship finally ended in the year 2011. The rapper, Fabolous told in an interview,
"Certain people get married and then get divorced three months later. I wouldn't want to move forward with something I was unsure about."
The custody of their children was taken by both. She has seen her daughter telling,
"Just because my relationship changes with him, doesn't mean yours has to. He still loves you."
Also read Rapper Tyga sued for non-payment for the lease of two cars-Ferrari and Rolls-Royce! His other legal issues revealed!
The fight between Fabolous and Emily became physical
In March 2018, Emily accused the American artist of physically assaulting her and domestic violence. She also stated in the legal documents that,
"informed her that he would hit her in the head with a baseball bat and had a bullet for her."
She revealed that he had hit her seven times due to which she lost her couple of teeth in the front. Fabolous' lawyer stated,
"only an argument. There certainly is no crime being committed. If what you see in the video were a crime, we'd have to build more jails."
Then he was arrested on 30 March 2018. In a CCTV camera, he was seen arguing with her brother and her dad. Also, he threatened to shoot them before leaving.
There were also reports that he is close to Emily's father and Emily's father is even willing to testify on the Fabolous' behalf if the case reaches trial.
Fabolous response to the assault
After whatever happened, Fabolous shared on her Snapchat,
"Sometimes it is best to just be quiet and let God show people."
He did not say it directly about the legal fuss happening in his life but that post definitely meant that directly.
Thanking those who supported
The rapper has thanked everybody who was with him at his bad time to support him. He is very grateful to his people. We intend that the feud ends soon as it will just result in the loss. We hope that they come to good terms at least for their children.
You may like to read Chance the Rapper and his longtime lady love Kirsten Corley were married in Newport Beach in California on 9 March 2019
Short Bio Emily Bustamante
Emily is an American celebrity stylist and shoe designer. She has co-starred in the series, Chrissy & Mr. Jones, and Love & Hip Hop. She became renowned after being in a relationship with Fabolous. He is an American rapper. More bio…