Emily Maynard Johnson revealed on welcoming sixth baby diagnosed with Down syndrome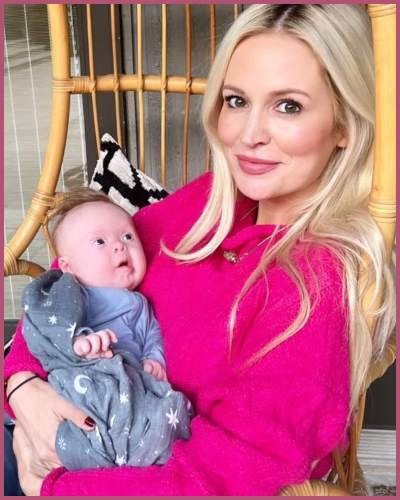 Emily Maynard Johnson is an American TV personality and author
She recently welcomed her sixth child privately with her husband Tyler Johnson
Their newborn baby birth with Down syndrome as well as a rare congenital colon abnormality
---
The family of eight!
Emily Maynard become a mother for the sixth time
Emily Maynard Johnson, 36, is now a mother to six!
In a recent interview with PEOPLE, the former Bachelorette opens up about welcoming her sixth baby with husband Tyler Johnson. In August, Emily secretly gave birth to her sixth child, a baby boy named Jones West Johnson.
Emily, who is also mom to Rocki, 17, Jennings, 7, Gibson, 6, and Nola Belle, 2, told PEOPLE,
"I am so grateful, But I'm still on my journey of processing everything. And I have to trust that it will all turn out alright,"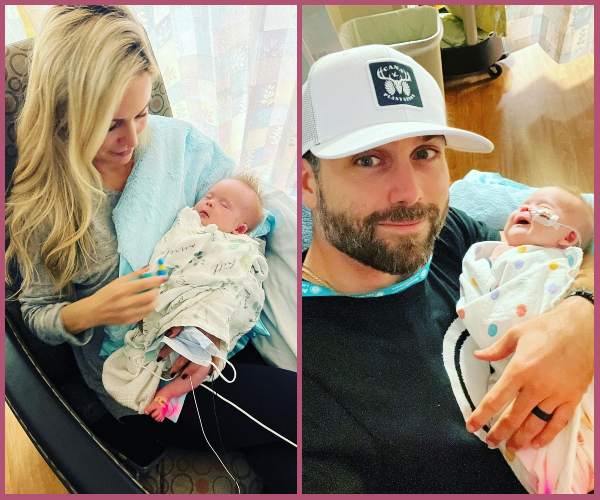 Alongside the arrival of Jones, she revealed that her newly born child has Down syndrome, a genetic condition that typically causes some degree of learning disability and certain physical characteristics.
Emily knew the newborn baby has Down syndrome shortly after delivery
The reality star said she 'was in shock' when she learned that her son was born with Down syndrome as well as a rare congenital colon abnormality. The baby was then hospitalized for a month in NICU, the Neonatal intensive care unit. She recalled the period was 'devastating' when she left her son alone in the NICU.
Emily stated,
"I was just grieving all of it and that the experience was so different from what I had expected. Waking up the next morning hearing all the babies crying down the hallway while I was in the room alone, it hurt so much."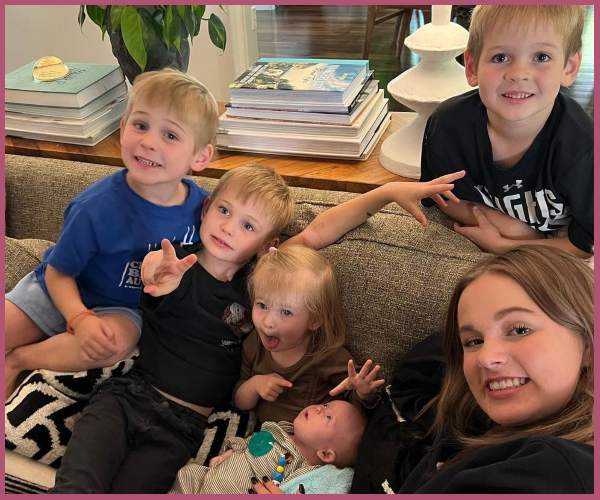 Also read Michelle Williams Gives Birth to Her Third Child, with Her Second Husband Thomas Kail!
As of now, her newborn is finally at their home almost after a month and shared her experience of parenting her newborn baby. Maynard Johnson said,
"He's the easiest baby and he's just been our biggest blessing. I'm still learning about Down syndrome, but I'm trying to also just experience Jones as Jones and not as different than any of the other kids."
Jones debuted on her mother's Instagram
As soon as she gave an exclusive interview on the arrival of her sixth child, Emily also took to Instagram to share her full family picture along with her 2-month-old son Jones. She then simply captioned family photos,
"SURPRISE! On August 31st, Tyler and I welcomed our sweet son, Jones West Johnson, into the world,"
She also penned down,
"During my surgery we learned that he was born with Down Syndrome, and while it was certainly a surprise, we have so much peace in God's perfect plan and know Jones is going to be a blessing to our family,"

He was in the NICU for a little over a month and is thankfully now home in all the chaos and we couldn't love him more."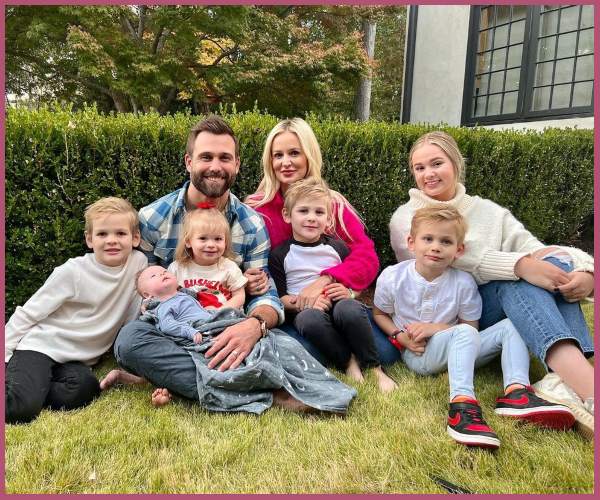 Also read It's a Boy! American Idol Gabby Barrett gave birth to Baby no. 2 with husband Cade Foehner 
Short bio on

Emily Maynard Johnson
Emily Maynard Johnson is an American TV personality and author. She is known as a contestant on the reality shows The Bachelor S15 and The Bachelorette S8.
She also writes blogs on a self-named online website. See more…