Emily Ratajkowski displays her double sparkler engagement ring on her social media!
There was a surprise post on her Instagram from American actress and model Emily Ratajkowski. She had showcased her engagement ring for her fans and the fans loved it!
Emily Ratajkowski and her whirlwind wedding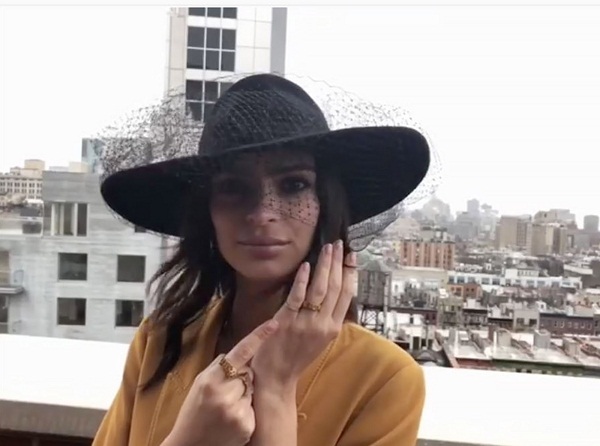 Emily had surprised her fans and viewers when she announced this February that she had got married. She had a boyfriend in Sebastian Bear-McClard for few weeks and their love blossomed so fast that the two decided to tie the knot at the earliest. It was a surprise wedding carried out on the premises of the New York City Courthouse.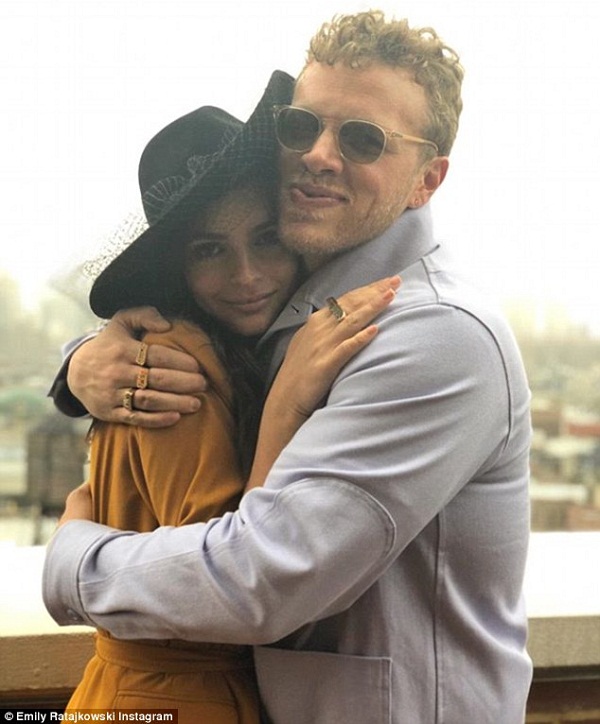 The gorgeous actress had taken it to her social media to inform her fans and followers about her wedding. The couple had made it official in the City Hall in Manhattan. The beauty wore a mustard-colored pantsuit with a veiled black felt hat. Only a few of the couple's close friends and probably some near family members attended the wedding ceremony.
Emily's new engagement ring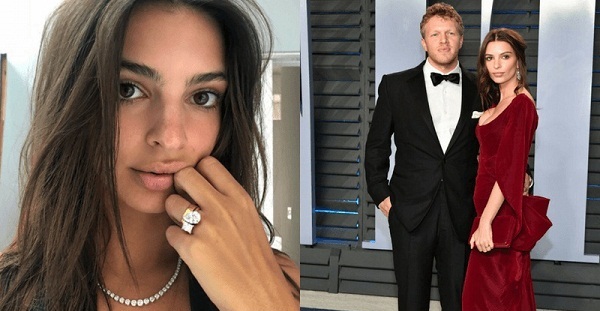 It appears that the couple had no time in between to do the engagement or choose the engagement ring. They skipped this stage but now 5 months later, they want to enjoy that time as well. Emily shared on her Instagram her new two-stone sparkler which was poised beautifully with her yellow gold wedding band on her left-hand ring finger.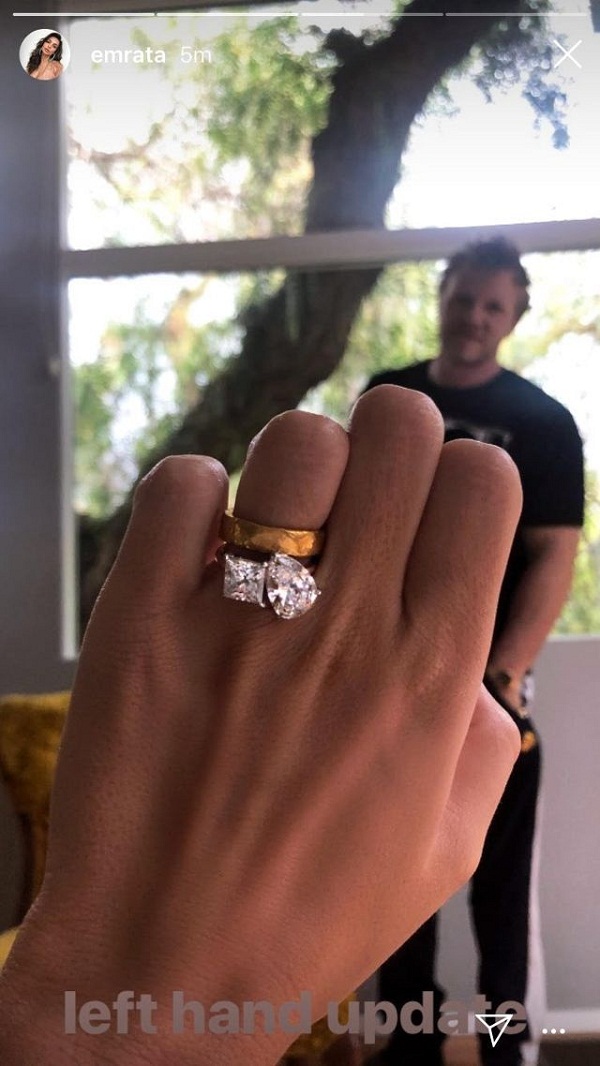 It was not one but many pictures posted of the ring by the celebrated star and she also has given a close-up view of her engagement diamond. The ring is an unconventional and expensive one. It resembles two engagement rings in one. There are pear and square cut diamonds set side-by-side.
The couple's relationship unique timeline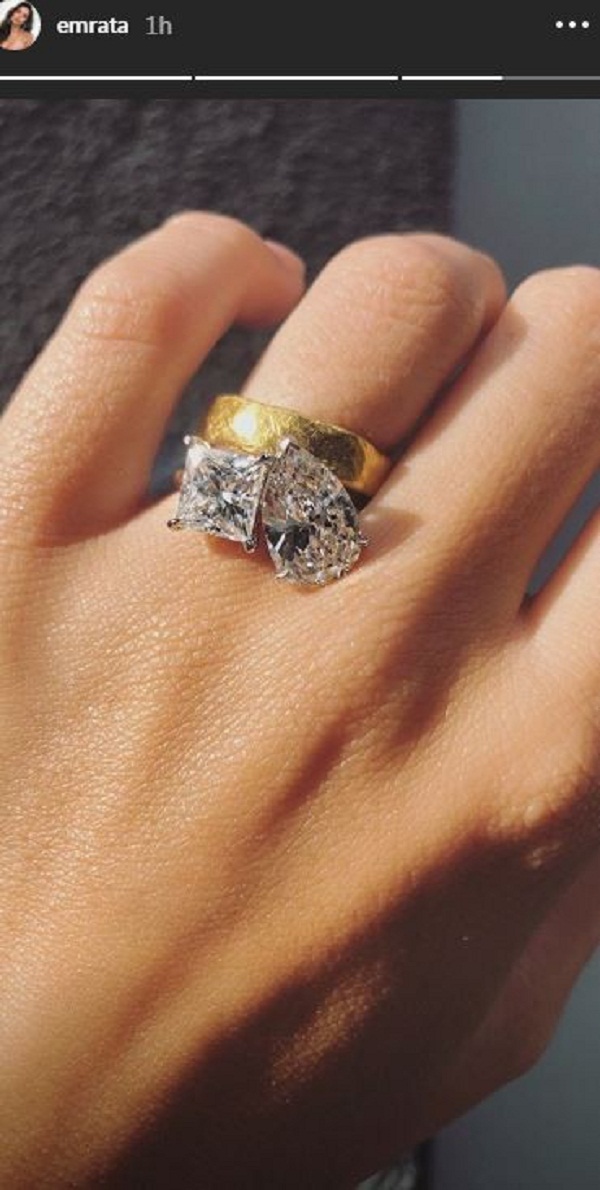 The couple is not going the routine way in their relationship. Even before people knew that they are dating, they were already married. Emily had disclosed on The Tonight Show to Jimmy Fallon that her husband had proposed to her when they were having dinner at Minetta Tavern. He had used the paper clip on the dinner bill to make a temporary and an emergency engagement ring for her at that time. Their wedding lacked any proposal in public, there was also no formal wedding reception, and also no honeymoon.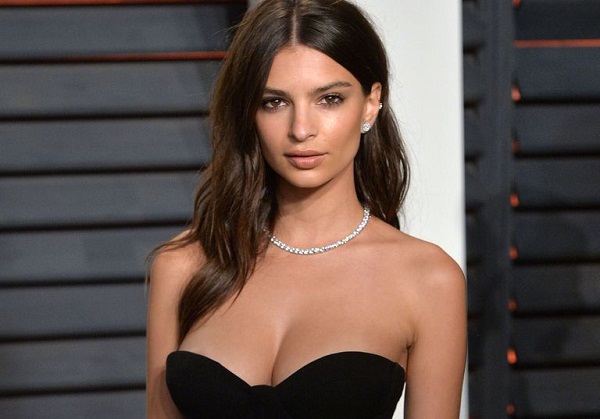 And now after 5 months after the wedding comes the engagement with the awesome two-in-one ring! It is unique and wonderful!
Emily and her previous relationships
The model has been into a couple of relationships before this marriage to Sebastian. She was dating Andrew Dryden who was the creative director and menswear buyer. But the couple split in February 2014. In December of the same year, she confirmed that she was in a relationship with musician Jeff Magid.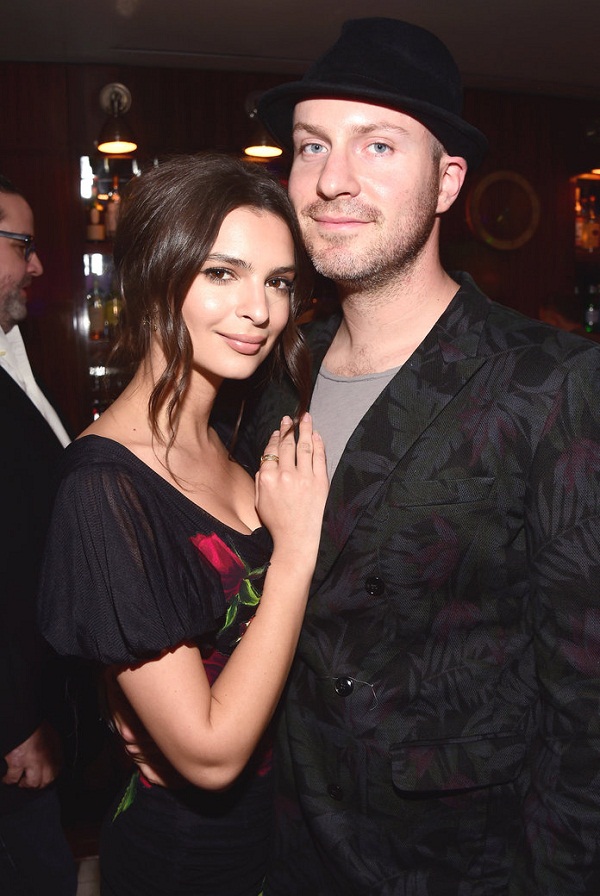 Everything seems to be going smooth but by early 2018 came the news that the pair has separated. The reason for this is not known.
Within a few weeks, she came to know and began dating Sebastian Bear-McClard and then the quick surprising and secret marriage. Anyway, as long as the couple is happy in each other's company, her fans and viewers too would be pleased and look forward to some more news from them.
Short Bio on Emily Ratajkowski
Emily Ratajkowski is an American actress and model. She is popular for appearing in music videos like "Blurred Lines" and Maroon 5's "Love Somebody". She has appeared in numerous music videos and magazines. More bio…