A Look Inside Eminem's Daughter Hailie Jade Mathers and Evan McClintock's Engagement Party!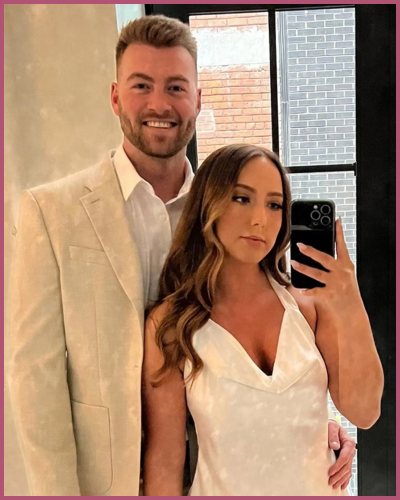 Eminem's daughter Hailie Jade Mathers celebrated her engagement party with fiance Evan McClintock.
The bride-to-be looked stunning in black and white dresses for the ceremony.
Hailie and Evan started dating in 2015.
---
Hailie Jade Mathers and Evan McClintock's engagement party
Eminem's daughter Hailie Jade Mathers is a glowing bride-to-be.
The 27-year-old podcaster wore numerous stylish outfits while her fiance Evan McClintock celebrated their relationship's milestone with friends and family in Detriot last month.
An Instagram video of the lavish event on May 2 showed Jade wearing black and white dresses. She also changed later into a black and white top and pants. Then she opted for glittery pants, a white jacket, and a bandeau top.
Apart from the couple's romantic celebrations, the social media influencer also gave her fans details from the party from a sparkling balloon to signature cocktails and gifts.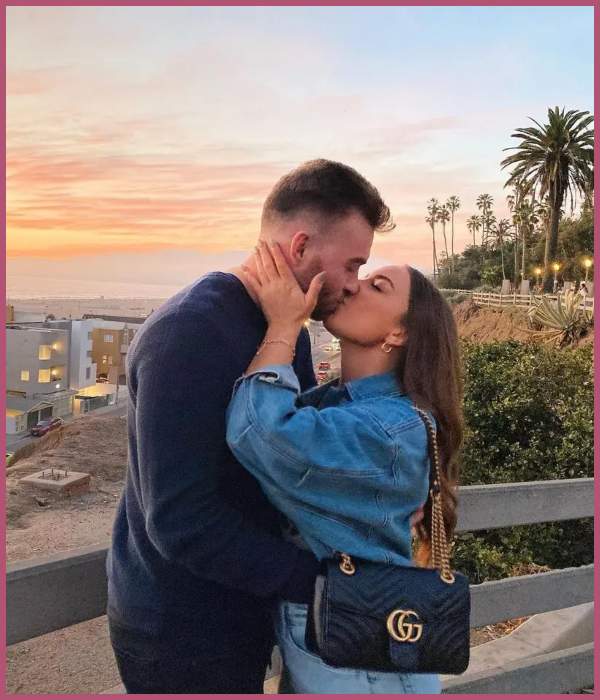 Hailie's famous dad, however, did not make an appearance anywhere in the video, prompting fans to ask where he was. One wrote,
"Everyone wants to know where the father of the bride is,"
Another wrote,
"He's there! She's daddy's little girl he wouldn't miss that. But this is her day for her to shine."
The soon-to-be husband and wife, 26, have been dating since first meeting as students at Michigan State University in 2016.  The enterprise growth executive then popped the question in February.
The  rapper's daughter then captioned her announcement at the time, writing, "Casual weekend recap,"
In late April, Mathers documented her makeup routine for the celebrations and also talked about the couple taking their time to "plan, like, a big engagement party."
Also, Read Hailie Jade Mathers Scott's Fiance Evan McClintock Revealed How He Asked for Her Dad Eminem's Blessings!
Hailie asked her fiance how he asked for Eminem's blessing
While the Slim Shady hitmaker has not spoken anything about his daughter's engagement publicly, McClintock who appeared on his fiancee podcast Just a Little Shady podcast a while ago remembered how he got the Grammy winner's blessing.
When Jade asked how her then-boyfriend asked her  dad's blessing to marry his daughter, he said,
"Over the holidays, I was looking for an opportunity not to make it too obvious,"
He said that it was on Christmas day, which happens to be Jade's birthday as well as the perfect time to seek Eminem's blessings.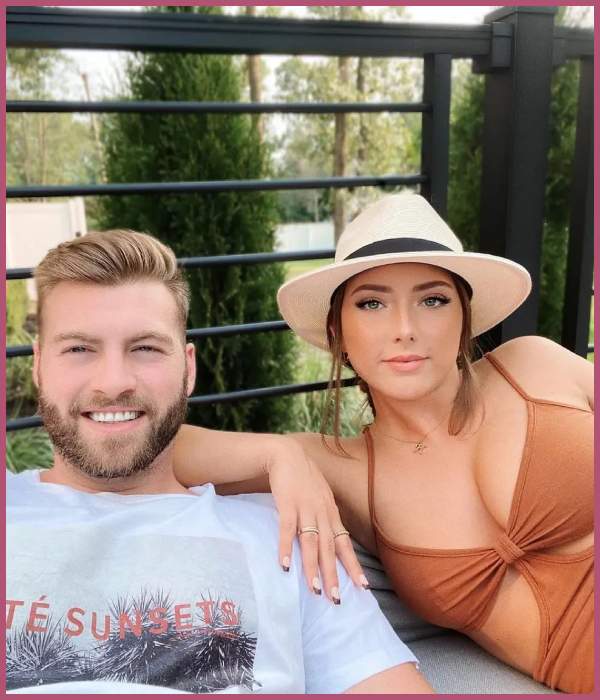 Evan said,
"I saw your dad go downstairs, and I'm like, 'I gotta do it right now, or I'm not doing it today, and I'm gonna have to schedule another time,'" 

"So I just followed him downstairs, and, thankfully, he was just down there getting your cake and I made it happen."
Fans commented about the couple's relationship on social media with one writing,
"What I like about both of them is that they are both honors grads of Michigan State University and he's the furthest thing from show business- he's an executive for a software company in Michigan. And they both live in Detroit!"
Another wrote,
"This man better be good to Marshall's daughter because her honorary godfathers are no joke."
Also, Read Eminem's Daughter Hailie Jade Mathers Announces Engagement to Evan McClintock!