She said,
"Lastly I want to thank the Duffer brothers because they have created a bad-ass, female, iconic character that I've got the honor to play."
Comment from Piers Morgan
The host of the TV show Good Morning Britain, Piers Morgan, however, was unimpressed.
"Gender neutral awards – just what the world was craving,"
he said of the award in his show Good Morning Britain.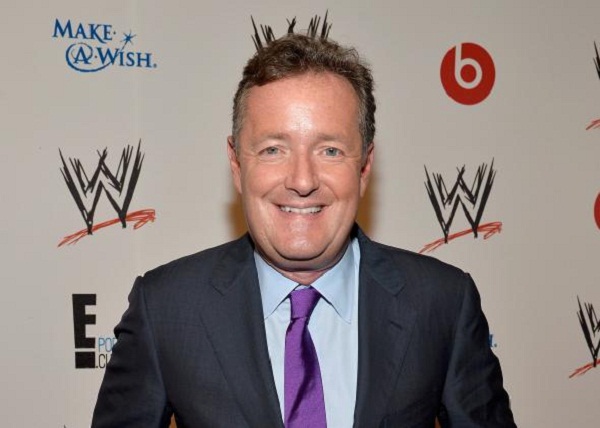 "I can't think of a better recipient than Emma Watson, a great flag-bearer to all things gender neutral."

"Do we need to have men and women?"
he jokingly told co-host, Susanna Reid.
"Shall we call you woes? Woe is me. You become woes. we can't become men obviously, we become persons. And everything becomes gender neutral."
You may like to read Is Emma Watson dating actor Tom Felton?
Not the First One from Morgan?
However, this isn't the first time that Piers Morgan has had a mock at Watson. Earlier this year, he had said that the actress, who had posed for Vanity Fair wearing a skimpily cut bolero, had hypocritically criticized Beyoncé for playing to the male gaze in some of her music videos.
Other Reactions on the Award
The award ceremony was hosted by comedian Adam Devine in LA.
This recent move has brought MTV in line with the Grammy Awards, which scrapped off the male and female prizes in 2011.
Jharrel Jerome of Moonlight also went on to praise MTV for doing away with the gendered prizes. The actor told the Press Association from the red carpet that he hopes the other awards also to follow the example.
He said,
"I think it's incredible. I think it's about time we did something like that because we are all artists, we are not actress, actor, we are performers. I think it's about time we should say who is the best storyteller rather than who is the best man or who is the best woman."
While many people welcomed this new move towards equality, others, such as The Telegraph film critic Tim Robey, warned that if big award ceremonies such as the Academy Awards were ever to "go genderless", it could risk inadvertently creating more sexism.
Also read The new mystery boyfriend of Emma Watson is Californian business owner Leo Robinton!
Short Bio of Emma Watson
Emma Watson is a British actress and model. Apart from that, she is also an activist. She is best known for her role as Hermione Granger in the Harry Potter film series, appearing in all 8 movies of the franchise. In 2017, she portrayed Belle in Disney's live-action adaptation of Beauty and the Beast.
Her modeling work has included campaigns for Burberry and Lancôme. As a fashion consultant, she helped create a line of clothing for People Tree. She was honored by the British Academy of Film and Television Arts in 2014, winning for British Artist of the Year. That same year, she was appointed as a UN Women Goodwill Ambassador and helped launch the UN Women campaign HeForShe, which calls for men to advocate gender equality. More bio…