Is Emma Watson dating actor Tom Felton?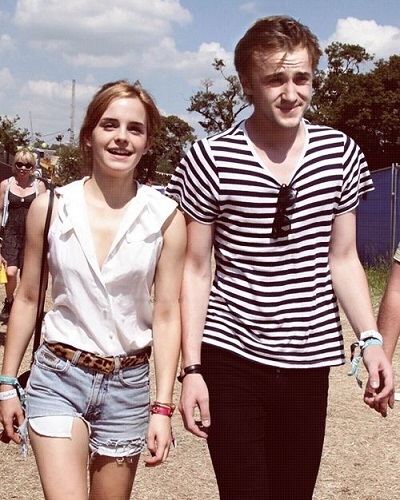 The one thing that fans of Emma Watson and Tom Felton want to know is whether the two are in a relationship and dating.
Time and again, pictures of the two on their respective social media pop up.
---
Update 2022: Emma Watson has never dated actor Tom Felton. The two have always been friends since meeting on the film franchise 20 years ago. While talking about love life, Emma has been dating a Los Angeles-based businessman Leo Robinton since 2019. Tom, on the other hand, is reportedly single.
But neither Emma nor Tom have confirmed it. But they have also not denied the rumors. So are the two dating each other?
Emma Watson and Tom Felton on social media
On several occasions, Emma Watson and her friend actor Tom Felton have shared photos of the two together on their social media. But they have never addressed each other as boyfriend or girlfriend.
Yet their fans speculate that the two are in a relationship and dating. But the couple has kept tight-lipped on it and has never gone official in their relationship.
A source close to Tom said:
"Tom's a great-looking guy with a good personality. But he's struggled to find someone to connect with."

"Being an actor can be a hard life with traveling and being away for extended periods of time, so he's looking for someone who gets that lifestyle."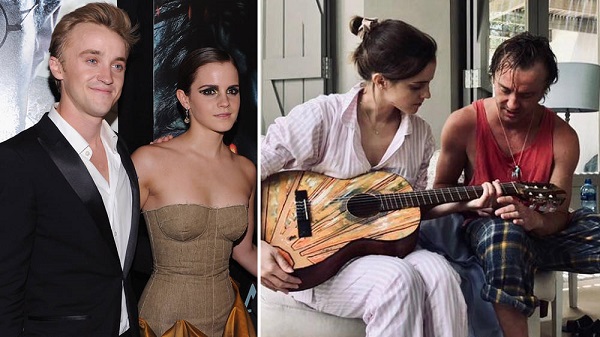 They also added:
"He also needs someone who understands what it's like to be in the spotlight."
Rupert Grint talks about the relationship between Emma and Tom
Additionally, Rupert Grint stated that he has noticed some romantic sparks between the two. He told Entertainment Tonight:
"Yeah I could. 'There was always something. There was a little bit of a spark. But we were kids. It was like any kind of playground romance."

"It was like any kind of playground romance, yeah. I didn't have any sparks. I was spark-free."

"Yeah, I could [see them together]. There was always something. There was a little bit of a spark. I don't want to start anything. No, not really [no one dated on set]."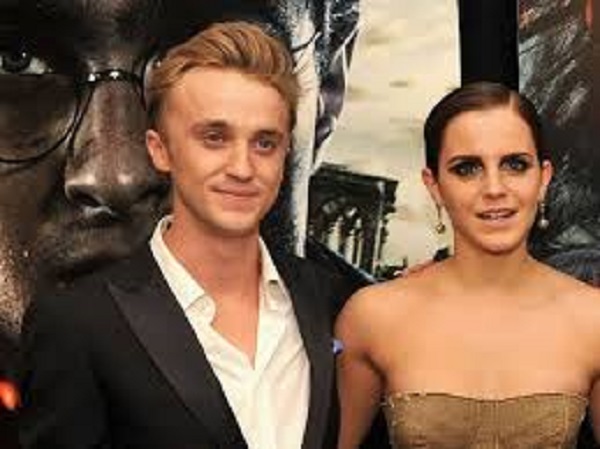 What do the two, Emma and Tom have to say?
When queried about this relationship, Tom dismissed the speculation of dating Emma. He has joined the celebrity dating app Raya and is trying to find love on it. On the other hand, Emma states that she likes Tom especially when she was younger.
She revealed:
"Between the ages of 10 and 12 I had a really terrible crush on Tom Felton."
She continued:
"We love a bad guy, and he was a few years older and he had a skateboard and that just did it really. He used to do tricks on it. He totally knew [I had a crush]. And the thing is, he'd turn and go, 'Oh, I see her in a younger sisterly way.' And it just broke my heart, still does."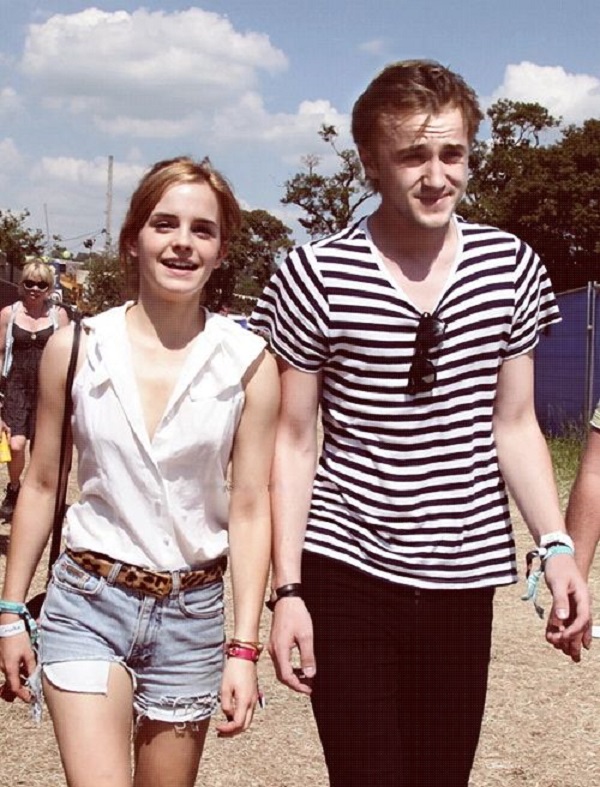 But in November 2019, Emma said that she is very happy being single. She told:
"It took me a long time, but I'm very happy. I call it being self-partnered."
Therefore, though the two like each other, they are not in love with each other.
Short Bio on Emma Watson
Emma Watson is a British actress, model, and activist. She is known for her lead role as Hermione Granger in the Harry Potter film series.
She is one of the few modern celebrities who gained fame at an early age. Because of her promising debut in Harry Potter, she was critically acclaimed by The Daily Telegraph praising her performance as admirable.
Her movie Beauty And The Beast became one of the blockbusters of 2017. More bio…
Source: Next Alerts