Emma Watson explains her term 'self-partnered' and relationships!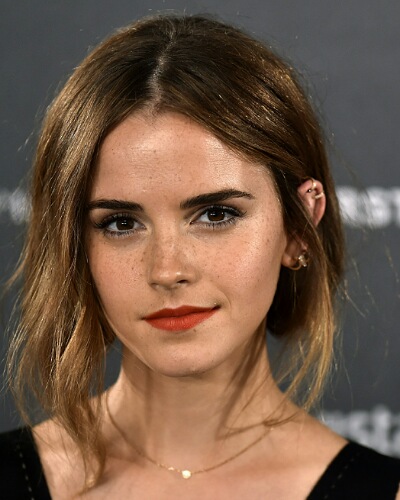 English actress Emma Watson, 31 gave a recent interview to Teen Vogue and spoke candidly about relationships, capitalism, therapy, and also on #MeToo movement.
She had coined the word 'self-partnered' during the November 2019 interview she gave to Vogue.
---
Emma Watson explains 'self-partnered' word
The gorgeous actress, Emma Watson, spoke and used the term 'self-partnered' in her interview with Vogue in November 2019. She told now:
"In the run-up to my 30s, [I felt] this incredible, sudden anxiety and pressure that I had to be married or have a baby or [be] moving into a house. And there was no word for this kind of subliminal messaging and anxiety and pressure that I felt building up but couldn't really name, so I used the word self-partnered."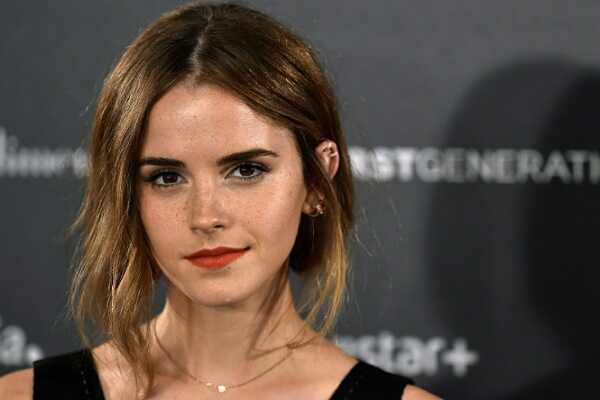 Emma continues to clarify:
"For me it wasn't so much about coining a word; it was more that I needed to create a definition for something that I didn't feel there was language for. And it was interesting because it really riled some people up! It was less for me about the word but more about what it meant — just this idea that we need to reclaim language and space in order to express ourselves, because sometimes it's really not there."
Emma talks relationships
The Harry Potter actress had past relationships with Glee actor Chord Overstreet and Silicon Valley techie William 'Mack' Knight. There were rumors that she is dating Tom Felton but now his name is on the celebrity dating app, Raya.
In October, she was spotted with a mystery man outside of Gail's Bakery in London. She was kissing him but his identity is yet not known to the world.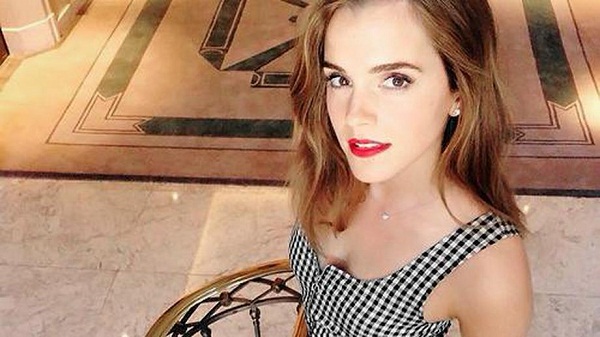 Emma disclosed how she feels a relationship should be and evolve:
"I feel that relationships that don't necessarily follow traditional models do require more communication and consent. It requires an actual conversation and agreement about the delegation of tasks and labor and responsibilities that maybe you don't feel you need to have or should have if you follow those traditional stereotypes.… The idea that relationships are supposed to be easy and it's all supposed to be implicitly understood, and you're just meant to get each other, it's bulls**t! It's impossible!"
Emma Watson's social media post
Emma has a huge fan following of 55.4 million fans on her Instagram. She notified her fans in advance about the upcoming issue of Vogue and her interview in it.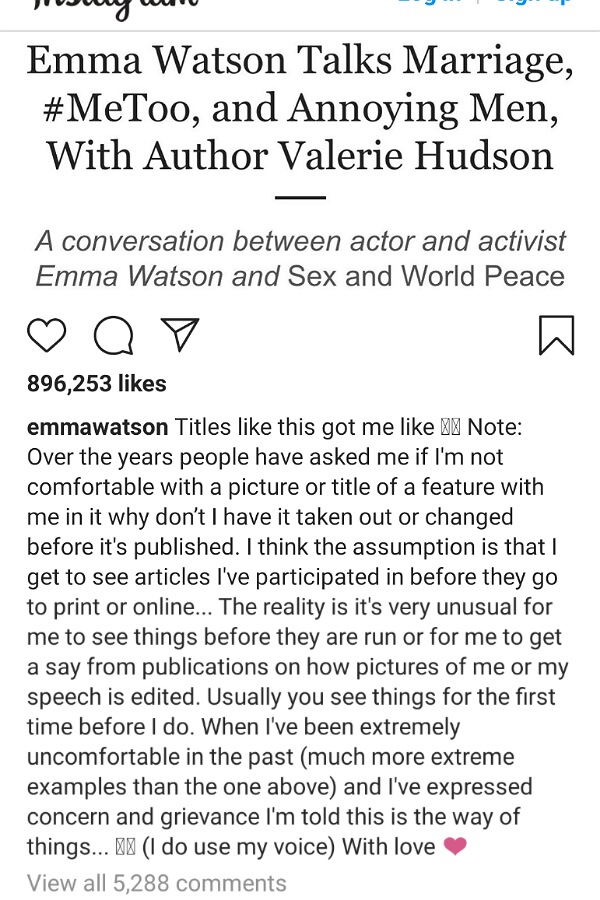 In the earlier interview, she had stated:
'I never believed the whole, "I'm happy single" spiel… It took me a long time, but I'm very happy [being single]. I call it being self-partnered.'
Short bio on Emma Watson
Emma Watson is a British actress, model, and activist. She is famous for her lead role as Hermione Granger in the Harry Potter film series.
Additionally, Emma is one of few modern celebrities who gained fame at an early age. Because of her promising debut in Harry Potter, she was critically acclaimed by The Daily Telegraph praising her performance as admirable.
Her movie Beauty And The Beast became one of the blockbusters of 2017. More bio…
Source: Elle, Standard UK