'Shameless' Star Emmy Rossum Marries Fiance Sam Esmail After Two-Year of Engagement!! See pics
We Hear Wedding Bells Ringing! Emmy Rossum tied the knot with her fiancé, Sam Esmail, on Sunday, May 28.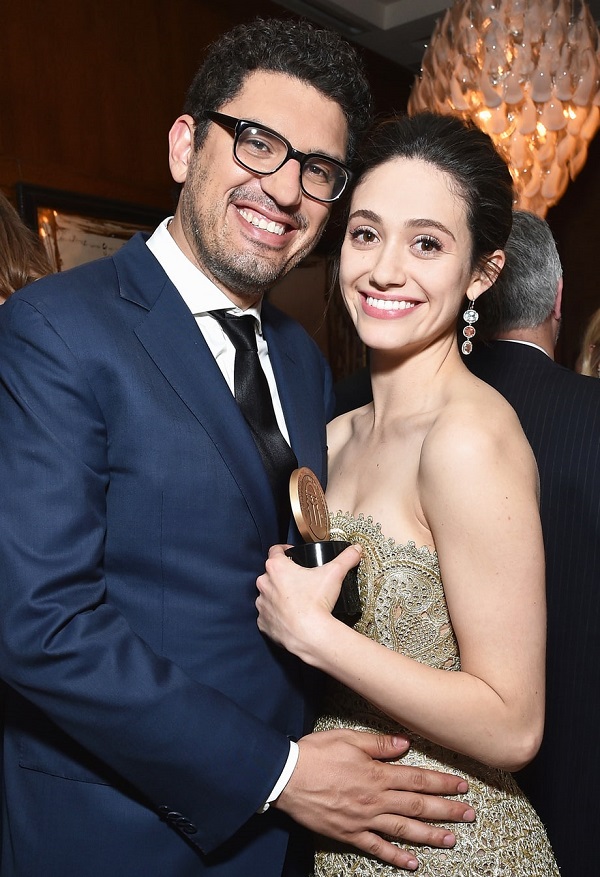 Emmy Rossum and Sam Esmail Wedding
Shameless star Emmy Rossum and director Sam Esmail got married after getting engaged in August 2015, the couple will make it official in an intimate ceremony at the east 55th street Conservative Synagogue in New York City on Sunday.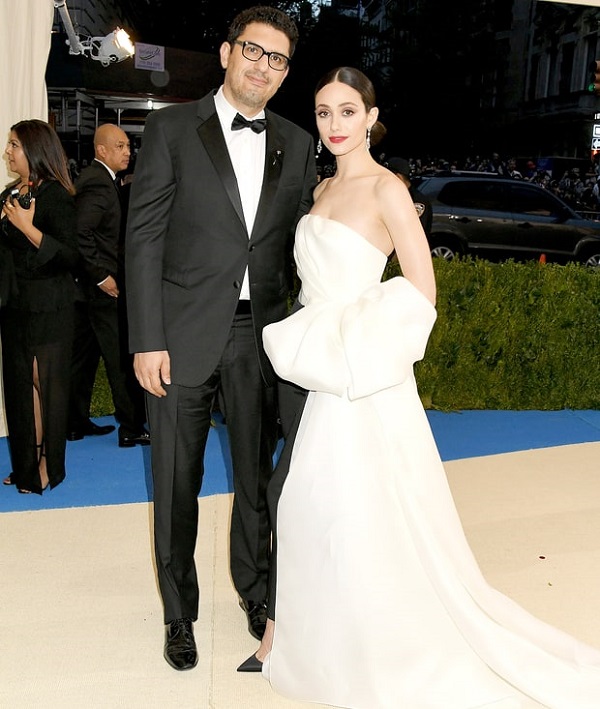 Guests included Robert Downey Jr.; William H. Macy; Mr. Robot stars Rami Malek, Christian Slater and Charly Chaikin; and Hilary Swank. Rossum wore an off-the-shoulder white gown and a long white veil while Esmail wore a black suit.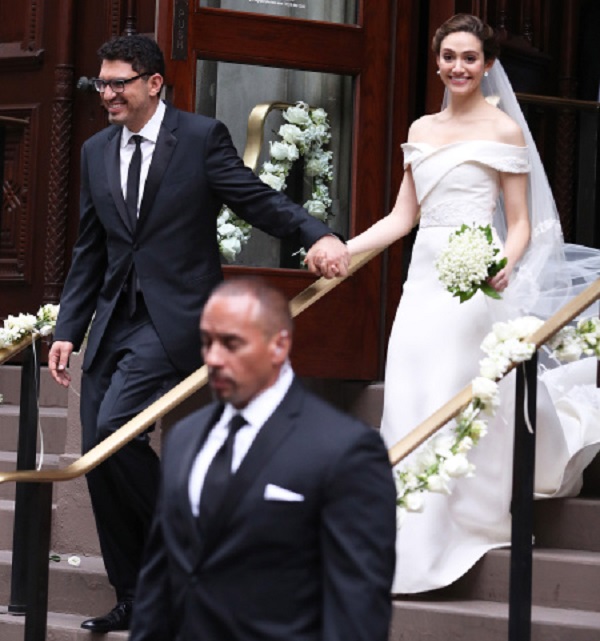 Before that, on Friday, the couple was spotted looking loved-up at a dinner in N.Y.C. Rossum wore a stunning red cocktail dress for the night out with friends and family.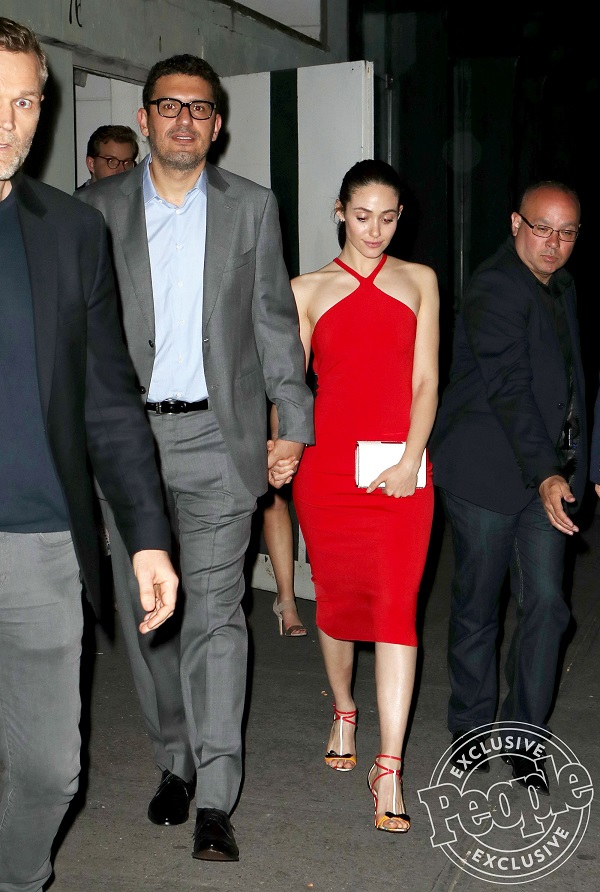 Esmail, 39, proposed to Rossum, 30, after two years of dating, and he directed his bride in the 2014 romantic dramedy Comet, which also starred Justin Long.
During an appearance on Chelsea Handler's Netflix show, Rossum hilariously shared that Esmail proposed to her when she was butt naked.
"I happened to be in the bathtub when it happened," she said at the time. "And then I realized that it was happening. And then I got out of the bathtub because I didn't want the story to be that I was in the bathtub when it was happening. And then I got cold as it was still going on, got back in the bathtub. It was a comedy of errors, but it all worked out."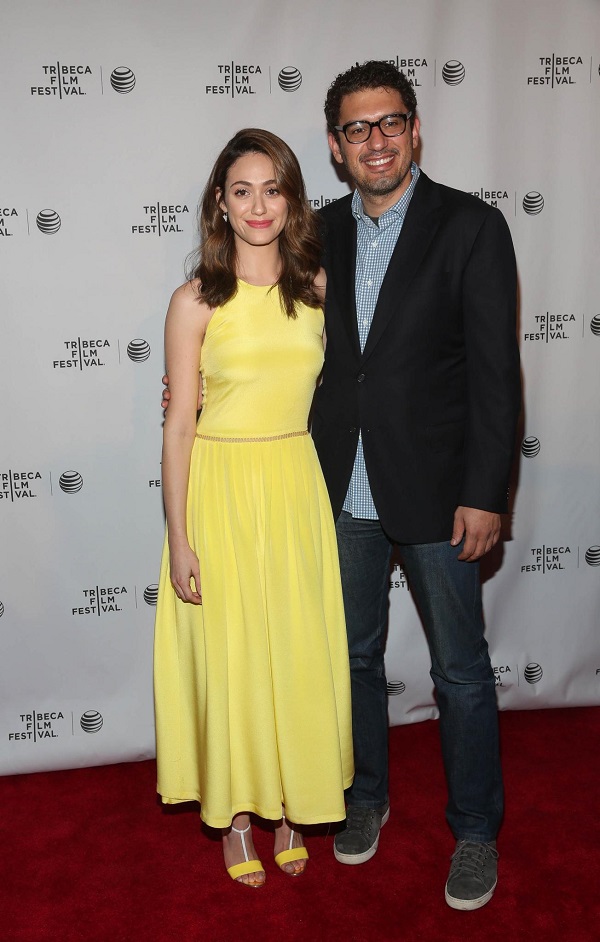 The actress told PeopleStyle in 2015 that her engagement to the Mr. Robot creator has been focused on sentimental details — including the story behind her ring.
Her engagement ring is a classic round-cut diamond and platinum ring from the Art Deco Era. It was made in France, circa the 1920s, and came from jeweler Neil Lane's archival collection of historical rings.
"I like that it's old and I like to imagine who wore it before me and the life that they had," she told PeopleStyle. "I don't know the story behind it, but it's from 1920 in Paris, so I like that I've inherited someone's story, and I hope that it's a good one."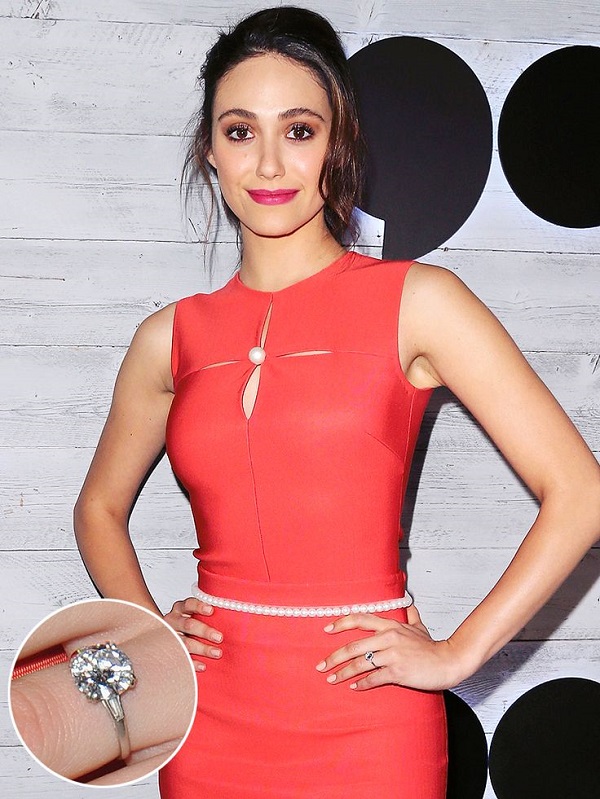 In February, she revealed at the Carolina Herrera show during New York Fashion Week that the designer (who she's turned to for many red carpet events including this year's Met Gala) would be creating her wedding dress.
"We haven't done any [fittings]," Rossum told E! at the show. "We don't even know yet. We'renowhere."

The star put full trust in Herrera and was not nervous about the dressing process at all. "She's got it," Rossum said. "There's no rush. She can turn it around in a day. I'm not concerned."
Emmy Rossum Is Set to Marry Mr. Robot Creator Sam Esmail — See Her Wedding Weekend Pics https://t.co/SVKvTX5IUb

— People Magazine (@people) May 28, 2017
Rossum's anti-bridezilla approach echoed across all of her wedding planning.
"I don't really care what the dress looks like. I don't really care what the plates look like. I don't really care what the invitation looks like," she said. "The only thing that's really important to me is that we get married and there's some kind of party."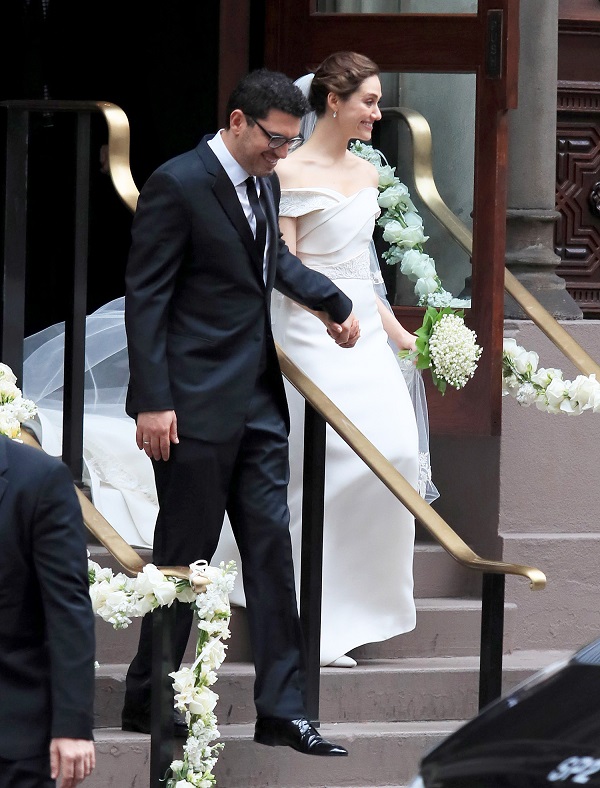 But the main reason she didn't stress over her dress? She's used to going black tie.
"Weirdly, I feel like so many times in my life are about dressing up for a film premiere or a fashion show so this is the one time in my life where I'm actually not that focused on details," she said.
Rossum was previously married to Justin Siegel from 2008 to 2010. This is the first marriage for Esmail, whose credits include Mr. Robot and the 2014 film Comet.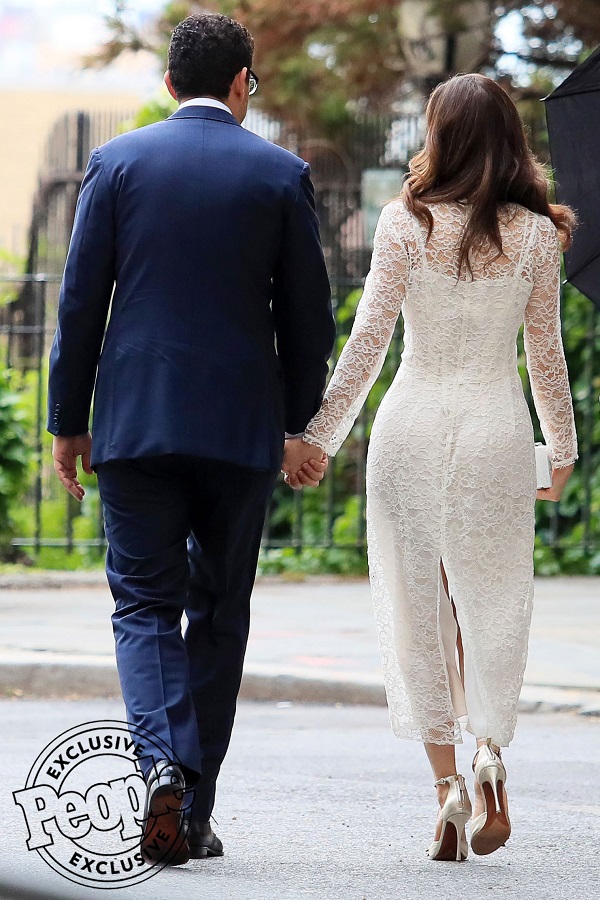 Short Bio on Emmy Rossum and Sam Esmail:
Emmy Rossum is an American actress, director, and singer-songwriter. She is known for her portrayal of Fiona Gallagher in the television series Shameless. Rossum has starred in movies including Songcatcher (2000), An American Rhapsody, (2001) and Passionada (2002). Her role in Mystic River (2003) garnered her wider recognition.
Sam Esmail is an American screenwriter, film and television director, and television producer. He is best known as the creator of the television series Mr. Robot (2015–present)