Emotional first day at work!! On First Day of Co-Hosting 'The View', Meghan McCain broke down into tears after talking about her Father's Cancer
Meghan McCain, a political contributor joined the women of The View on Monday, October 9. She is the newest co-host and had to hold Sunny Hostin's hand when the subject turned to the health issues that her father, Sen.
John McCain is facing. The 32-year-old host hadn't previously discussed her father's diagnosis of glioblastoma.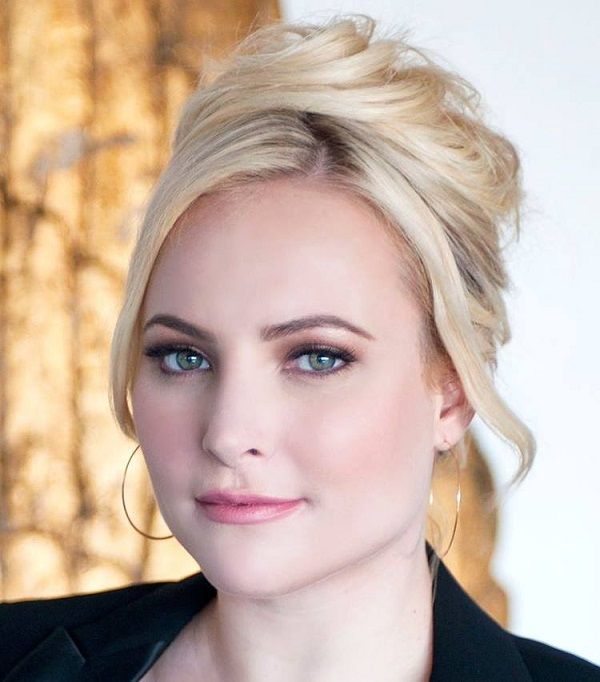 Meghan started to tear up when talking about her dad's stage 4 brain cancer. She said,
"I can't believe I'm freaking crying already, When you hear cancer, a nuclear bomb goes off in your life. No matter who you are. I didn't realize how intense and disruptive and scary and hopeless and chaotic you would feel all day long."
Meghan assured to make it her life's mission to find a cure for cancer, in particular, the one that has troubled her father.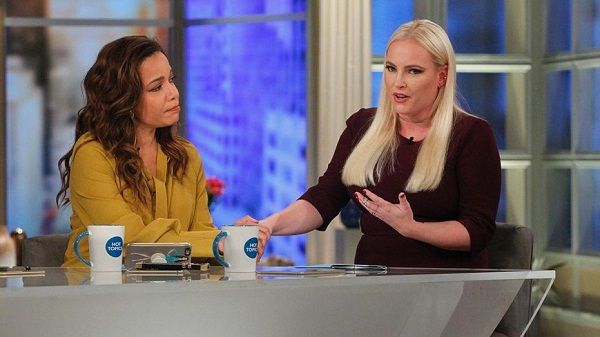 Whoopi Goldberg(television host) seemed delighted to have Meghan joining the morning talk show. Their feeling was mutual. Meghan referred to the host as the 'first lady' of the program.
He called her a mentor and inspiration to women. Meghan also joked with Joy Behar that she doesn't think they will agree on anything.
Goldberg had a message for Meghan's parents,
"We got her. I just want you and Cindy to know she's in good hands here."
Also read Fashion Blogger Camila Coelho launch her clothing line with Revolve! Know about her first Met Gala
Thanking 'The View'
As a co-host of ABC's 'The View', Meghan McCain kicked off her new appearance. She was a pretty emotional first speech.
When the conversation turned to her father, Senator John McCain, and his new cancer diagnosis. McCain formerly worked as a contributor for Fox News, is stepping in for Jedediah Bila(American television host).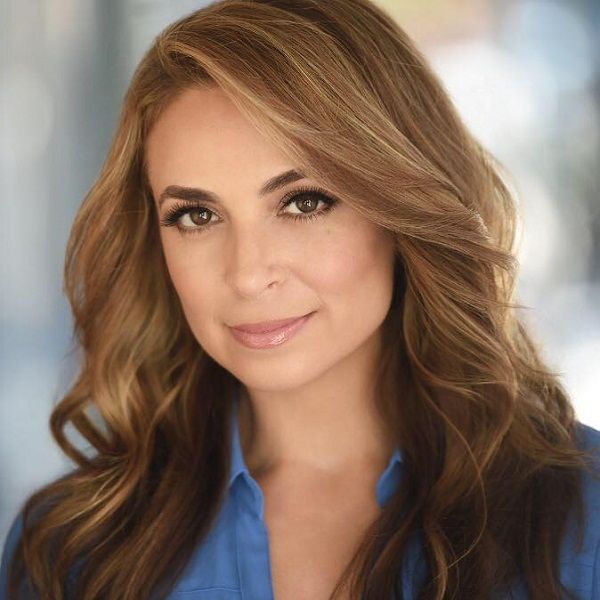 McCain started thanking her co-hosts for allowing her to join their panel. Quicker than she expected she became more emotional when the conversation turned to her father, who recently is battling brain cancer.
 The star thanked 'The View' for giving her a platform to discuss this topic. Further, she also declared to make spreading awareness of brain cancer, and other rare forms of the disease.
Her father, on his part, was enthusiastically watching the show and tweeted a showing of support for his daughter.
Bringing a Different Perspective
On Monday, October 9, Meghan McCain's first day on The View took place. There she self-described as "Blonde Republican". She joined co-host Joy Behar, Sara Haines, Whoopi Goldberg, and Sunny Hostin, saying,
"It's such a privilege to be on this show."
After a moment of cheering a former co-host on the show. She said,
"It's so iconic, specifically, to be sitting in this chair that Elisabeth [Hasselbeck] made so great. I watched Elisabeth … as a young Republican in college. You know, to be the conservative on this show is something that I take very seriously." 
The 32-year-old daughter of Senator John McCain went on to say,
"I'm excited to bring a different perspective to this show" and thank her mentor, Goldberg. She also lightened the conversation by joking with her new co-hosts. "I don't think we'll agree on anything, Joy!"
Author of 'The Dirty Sexy Politics'  left her position as host of Fox News' daytime show 'Outnumbered'. That was back in July subsequently her father was diagnosed with a brain tumor. On September 27 it was announced, that she would join the daytime talk show in place of Jedediah Bila. Bila was sole voice on The View at the time.
"My parents are very excited and encouraged me to come do this, which I think should people should know," she said. McCain went on to mention how she got the news while she was in the hospital with her dad: "The nurses came in and he was like, 'She's got an offer to do The View!' He told everyone!"
Also read Lifestyle blogger Holly White separates from her husband of less than two years businessman Andrew Wayne!
Updated father's diagnosis 
McCain shared a heartfelt update on her father's diagnosis of stage IV brain cancer as she broke down in tears. She said with tears in her eyes,
"When you hear cancer, a nuclear bomb goes off in your life. No matter who you are, I didn't realize how intense and disruptive and scary and hopeless and chaotic you would feel all day long,"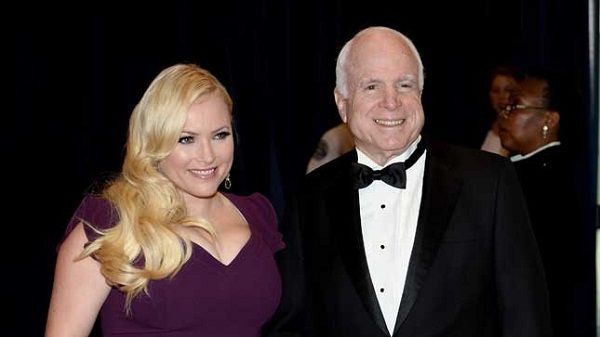 Also added that the doctors, nurses and cancer researchers are the "real heroes." Despite going treatment, he did not miss out on the opportunity to publicly compliment his daughter. He tweeted,
"Congratulations @MeghanMcCain on your first day on @TheView, Our family couldn't be prouder of all that you continue to accomplish."
Short Bio on Meghan McCain
Meghan McCain is an American columnist, author, host, and blogger. She is widely popular as the daughter of John McCain, a U.S senator and nominee of 2008 presidential election. Recently, she joined an American talk show The View as a Co-host. Also, she was the part of the team the made the world record for the maximum number of hugs in a minute. More Bio…