Empress Schuck, Filipino actress, is engaged to her boyfriend Vino Guingona!
Filipino actress Empress Schuck, 27 got the biggest surprise of her life when she was celebrating the fifth birthday of her daughter, Athalia. Her boyfriend, Vino Guingona proposed to her on the same day and she was shocked!
Empress Schuck and her sudden engagement
The actress from the Philippines, Empress Schuck was busy celebrating the fifth birthday of her daughter, Athalia. And in the midst of it, her boyfriend, Vino Guingona decided to go down on one knee and propose to her for marriage. It was so sudden and unexpected that Empress was shocked for words. Vino is also the father of Athalia.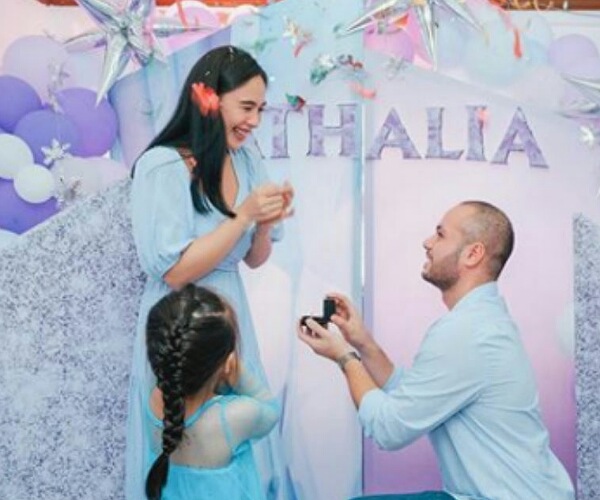 On 28 September 2020, Empress shared the pictures of this engagement on her Instagram for her fans. In the photo, Vino could be seen going down on one knee to propose to her. Their daughter Athalia was standing nearby and the whole area was decorated for the birthday occasion. Empress captioned the photo:
"And so this day has become even more special. It's not just Athalia's birthday anymore but also a new celebration of God's intention,"
More of the Instagram post
Empress was too happy and she poured her heart out on Instagram. Further, she wrote:
"Thank you @vinoguingona for doing it on her birthday and in this special home witnessed by my whole family. Wouldn't have it any other way.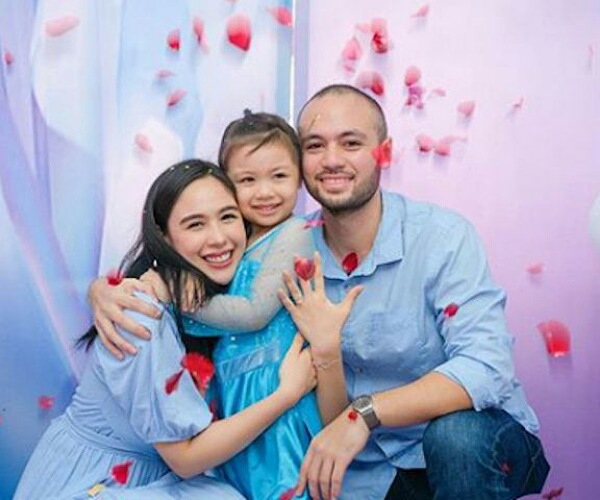 Thank you to my siblings for helping Vino arrange this, to my parents' blessing, to @niceprintphoto kahit nasabihan lang a few minutes before. Thank you for being there since my baby shower. You still captured this moment beautifully."
Aware of the new height of her relationship, she wrote:
"A new chapter begins for me. And I know by walking with God together, we are on the right path. The goal of our relationship is to honor Him and do things what's right in His eyes and that's what we're going to do real soon."
Vino's message on Instagram
Vino also used the social media post to express his love and praise for his new fiancee. He wrote:
"My Love. My Everything. Thank you for inspiring me every day to be the best dad, the best partner, the best person that I can be. Thank you for loving me for who I am and accepting me as your partner for the rest of your life. I love you and always will."
"Thank you, Heavenly Father for this wonderful time. Thank you for the gift of love and family."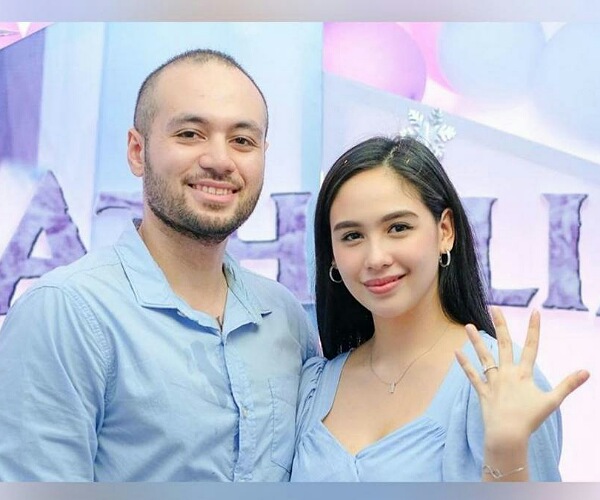 The photos for the occasion were clicked by Nice Print Photo Studio. On their Instagram, the photography house also wished the couple and also their daughter who was born in 2015. It was an occasion of dual happiness for the family.
The actress, Empress started her career as a commercial model. Her first modeling gig was at the age of 7 for Vaseline Shampoo. At the age of 11, she was in Bidi Si Mister, Bida Si Misis. Her first movie was 9 Mornings. She was 9 years old at that time.
Empress is currently busy with her blogging career. She also manages her online business.
Also, read Demi Lovato Called Off Her Engagement With Max Ehrich; Sources Explained Why Their Relationship Came To End!