Rebel Wilson encourages her plus size fans by revealing that she had started dating boyfriend Jacob Busch when she still was overweight!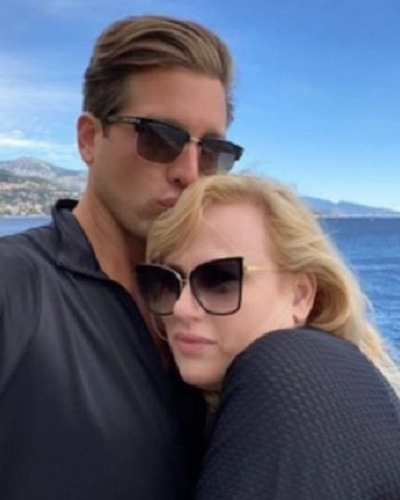 Australian actress Rebel Wilson has some words of encouragement for plus-size and overweight people.
She revealed on Tuesday 1 December 2020 during a live Instagram session that she had begun dating her current boyfriend Jacob Busch when she was still overweight.
She told that females can get a boyfriend even when they have excess weight.
---
Update: Rebel Wilson and businessman Jacob Busch broke up in February 2021.
Rebel Wilson talks about her Year of Health journey
The Australian actress Rebel Wilson, 40 had started her Year of Health journey to lose weight. She had started her journey with the aim to come down to a weight of 165 pounds by the end of 2020.
She has undergone a remarkable transformation on that front. The pictures of hers before and after the journey are proof of her determination to reach the goal.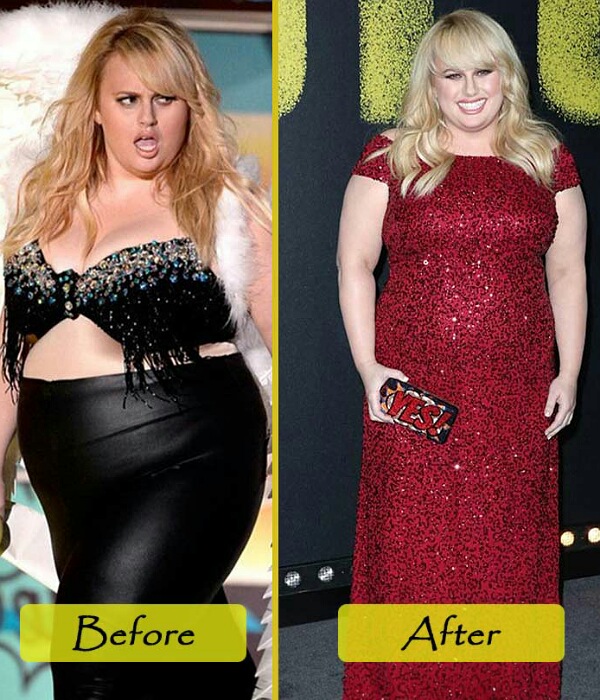 She has diligently taken and followed instructions to make that goal happen. She talked about this journey during her Instagram Live session which lasted for one hour.
And during that session, one of her fans asked her about the guy on her Instagram. They wanted to know whether he was her boyfriend.
Rebel talks about Jacob Busch
The actress was reading out one of the questions of her fans on her Instagram Live. She said:
"Someone's asking me if 'the hot guy on your Instagram is your boyfriend,' "
Answering this question, she said:
"Yes, that is correct."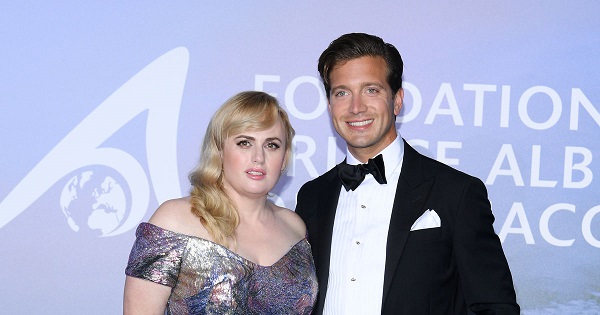 And she continued:
"He's a very private person, so I don't like to give away too much in that department,"
Further, she revealed that she and Jacob began dating before she started her weight loss journey:
"But I will say we dated before I started any of this health journey, as well as now."
She inferred for her female fans:
"So that goes to show you, ladies: you don't have to be a certain size to get a boyfriend,"
This would serve as a boost and a positive encouragement for her female fan following who are overweight and obese.
The relationship between Rebel and Jacob
Rebel's boyfriend Jacob Busch is part of the Anheuser-Busch brewing dynasty. It was in September this year that the couple went public with their relationship.
She had shared a photo on her Instagram of the two boardings of a helicopter. Kate Beckinsale and Helen Mirren were also there with the couple.
And shortly after this, the couple made their first red carpet appearance together in Monaco for the Monte-Carlo Gala for Planetary Health.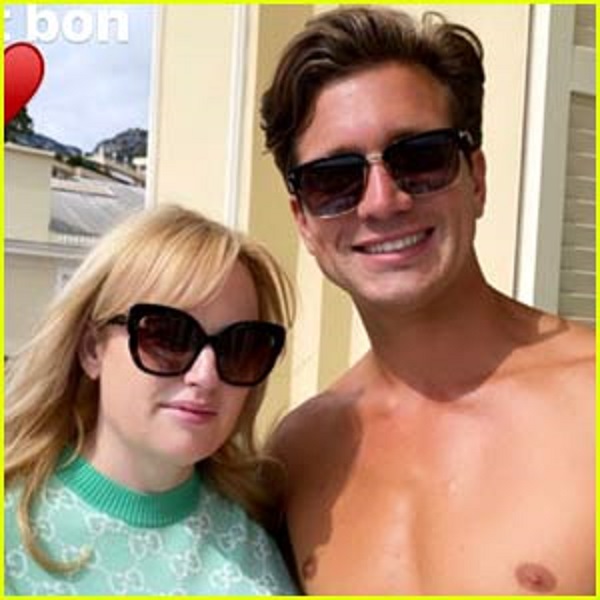 Since then, the two have been posting cute and lovely photos of themselves together on their social media. They share great and amazing chemistry and are inseparable. They are enjoying their time together and are able to spend quality time together.
In the month of October, they also went on a romantic trip to Mexico. Rebel had uploaded on her social media several snaps of her beau that were shirtless. Jacob had said that he is a lucky guy to have Rebel with him. A source told:
"This is the first guy she's met who is a match for her humor and personality. Someone who has his own life and success and isn't intimidated by her,"
The insider added:
"He's entrepreneurial and they're both very business-minded."

"Jacob is also very health conscious and they've been motivating each other with their health journeys. He's a gentleman, has very old school manners and treats her well."
Click here for the complete bio of Rebel Wilson