Engaged Couple Chad Ochocinco and Sharelle Rosado's 1st child together! Getting Married Anytime Soon?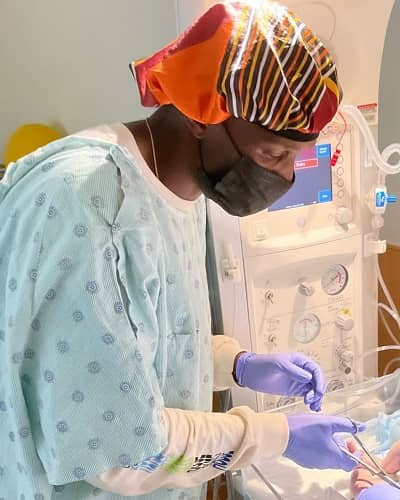 New year, new family member! Chad 'Ochocinco' Johnson and fiancee Sharelle Rosado welcome their 1st baby.
Serenity is Chad's 8th child and Rosado's 5th. This baby is their 1st baby together.
It's a baby girl born on 2nd January 2022. Read more to find out all the details!
---
Former NFL player for Cincinnati Bengals Chad 'Ochocinco' Johnson and Selling Tampa star Sharelle Rosado engaged in January 2021.
The couple got engaged after dating for a few months. They are now parents!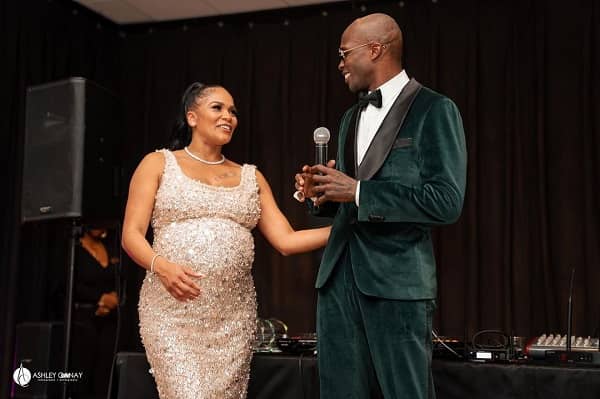 Chad and Sharelle's 1st Child
Netflix starrer Sharelle was pregnant with her fiance Chad's first child. She found out that she was expecting while she was on the shoot and she did not stop filming despite her pregnancy.
She says,
"I just can't wait. It's actually going by so fast. I found out I was pregnant while we were filming, so time is flying. It doesn't even seem like it's been that long."
Their daughter was born on 2nd January 2022. They have named her Serenity "Hurricane" Paula Johnson.
Father Chad is extremely happy being the new dad and has shared a series of stories where her daughter is crying and he's expressing how excited and happy he is to start his new journey.
Also, he shared the photo of Serenity on his Instagram with his newborn captioning,
"Just delivered Serenity "Hurricane" Paula Johnson

(I still have 2 lash slots available for January.)"
You may like to read Former footballer Chad Johnson's romantic relationship affairs, break ups, and the shortest married life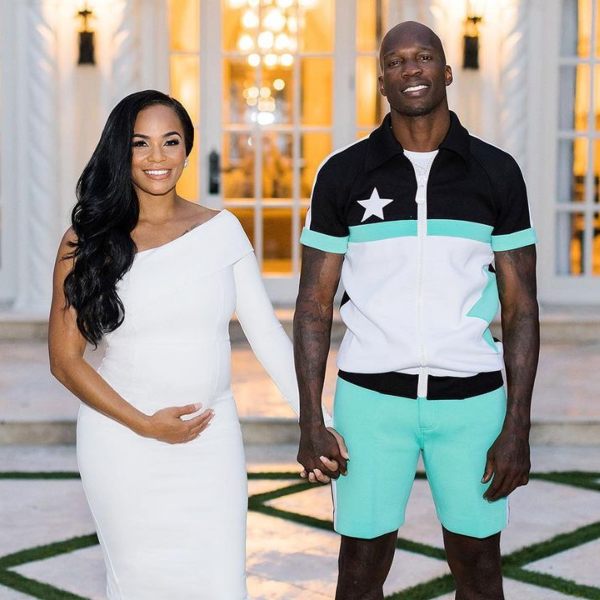 Chad and Sharelle's kids from past Affair
Serenity completes Chad and Sharelle's 11 kids.
Chad is a father of eight from his past relationship. His kids of Chad Johnson II, Jicyra Johnson, Chade Johnson, Cha'iel Johnson from his past affair.
Sharelle has three children from her previous relationship. Her children's names are Ariana and Denim.
However, other kids' names are unknown.
Will Chad and Sharelle get married?
The couple might get married quite soon as they are already engaged and now they have a baby together. Further, Chad 'Ochocinco' Johnson shared his fiancee is different from his exes.
He feels more responsible and accountable after he started dating Sharelle.
Seems like Chad and Sharelle are made for each other! He says in the podcast,
"I don't even fall in temptation. When you're truly happy with her, there's no need…This is how you know she's the one. I'm a gamer and the importance of gaming is something I put first in life, before any woman, sometimes even before my kids because it's a way of revenue and it's a way I pay my bills. If this certain individual calls my phone in the middle of gaming and I'm willing to press pause, that's how you know she's the one."
Adding,
"I don't want to say the wrong things to offend anybody from my past. Everybody was wonderful. I think what I have now, which I don't think I've ever had before, is someone to provide me with a little structure. Again, not to be offensive to anybody else, but the pendulum is even. It's not lopsided."
Also read Is Chad Johnson dating anyone at present? Know about his failed marriage, children, net worth, biography
Short bio on Chad Ochocinco
Chad Ochocinco is recognized as an American former football player, television personality, and entrepreneur. He is popular as one of the NFL's most productive wide receivers of the 2000s.
Ochocinco was a six-time NFL Pro Bowler and 3-time All-Pro during his ten seasons with the Cincinnati Bengals. More bio…