Engagement news! Adam Densten proposes to girlfriend Rachel Falconer!
The former star of Google box Adam Densten has some happy engagement news to share with his fans. He proposed to his girlfriend of three years Rachel Falconer and she said Yes!
Adam Densten and his unusual proposal
The former Gogglebox star, Adam Densten proposed to his girlfriend of three years, Rachel Falconer and his girlfriend accepted his proposal. But Adam had done the proposal in a very unusual and unique way!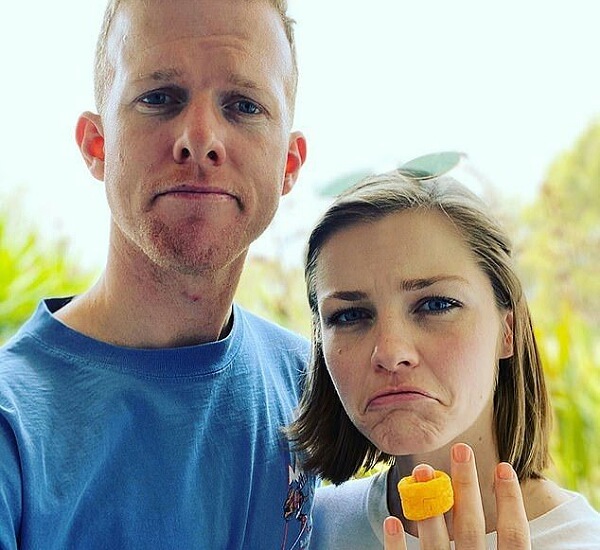 Adam, 29 shared the great news on his Instagram. He uploaded a pic of Rachel wearing a Cheezel chip on her finger. There was a second picture in which Rachel had a doughnut on her ring finger with a less enthused expression worn on her face.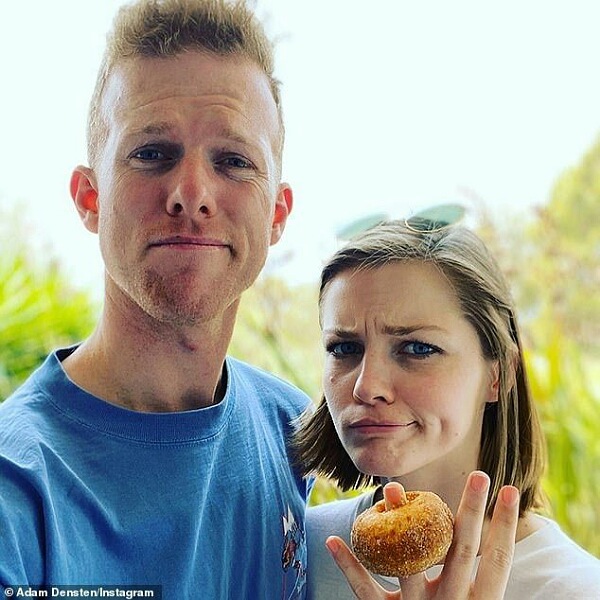 Then he posted the third picture on his social media in which Rachel had a stunning ring on the same finger. So Adam teased Rachel for a while before ultimately gifting her an expensive engagement ring.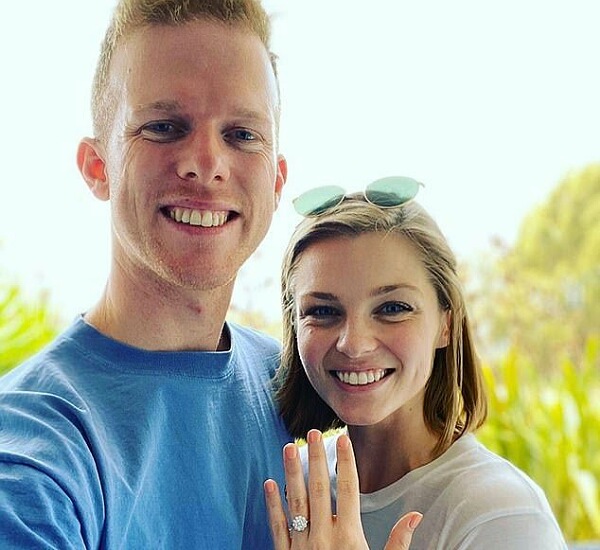 Rachel Falconer and her reaction
Though a bit upset initially with Adam's proposal rings, at the end she was, happy. She beamed at the camera as she held up her new sparkler. It was petal-shaped and a pricey one from upmarket Melbourne jeweller, Keshett Jewellery.
Adam put up the following caption for this set of photos announcing his engagement to Rachel:
'Borrowing a few lines from the tale of Goldilocks. 1. This one was too big. 2. This one was too small. 3. This one was juuuust right.'
He, added the hashtag #BurgerRingsForEver. He tagged this post to the producer of the brand of savory chips.
More pictures of Adam's engagement celebrations and relationship
Adam went on to post more pictures on his Instagram Stories. These were of him celebrating the engagement. In one of them, he is struggling to open the champagne cork for the occasion.
The couple, Rachel and Adam met and started dating in 2016. Adam thought that Rachel was taking all his nonsense. In April 2017, he told TV Week:
 'I'm surprised Rachel hangs around and puts up with my crap.'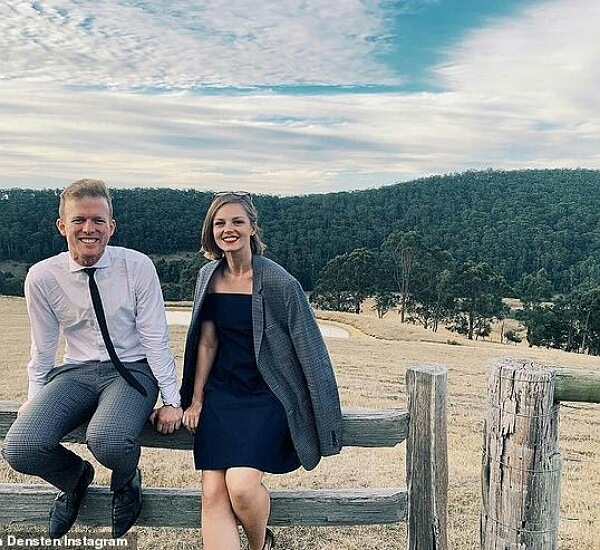 Click the following link and read on An Australian reporter Lenore Taylor is alarmed at the incoherent talk of US President Donald Trump at a press conference regarding the Mexican border wall!
The star gained fame on the show Gogglebox where he paired with his former flatmate Symon Lovett. In November, he and Symon quit the show, after five years and wanted to pursue a radio career. Their fans were sad on learning the news through a video message Adam shared on his Instagram. It said:
'Adam and I have decided that after five years and 10 seasons, that we're finishing up on Gogglebox and won't be returning for season 11.'
Click the link ahead to read more on What is the reaction of Lamar Odom's son Lamar Morales-Odom Jr. on hearing about his father's engagement to girlfriend of three months, Sabrina Parr?
Source: Daily Mail UK