Engagement News! Angela Lantry is engaged to her boyfriend Chris!
The news is that the Big Brother star Angela 'Rockstar' Lantry is engaged! Another milestone achieved in her relationship with her boyfriend Chris!
Angela Lantry makes the big announcement
Angela Lantry was a contestant on the season 20 of Big Brother show. It is learned that Angela has taken her relationship with her boyfriend Chris to the next level. The duo is now engaged and seems to be happy to share the news with all whom they know.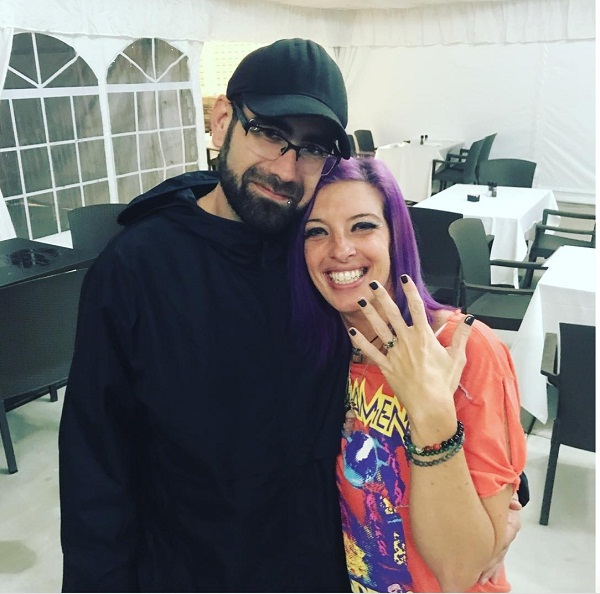 Angela used the common platform now to share news and make the announcement about her engagement. Angela, 35 put up a sweet Instagram post in which she posed with her fiance Chris and could be seen flaunting her new expensive engagement ring. It was on 22 October 2018 that Angela had uploaded the picture and captioned it:
"Diamonds are a girl's best friend but moldavite is a witchy woman's best friend!"
She further put the hashtags:
"#isaidyes" and "#engaged"
Angela could be seen grinning from ear-to-ear.
Chris also tweets about the engagement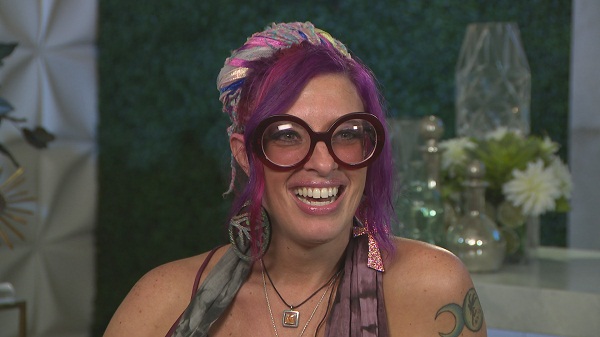 Angela's fiance Chris was also excited and used Twitter to share the news with his fans and friends. He wrote:
"Thank you everyone for the congrats and well wishes!!!! I love you all and want to go like and reply to every one of you but there are so many!!!! @Mrs_ARockstar and I feel the love… thank you all very much!!!"
The after-celebrations
The same night, Angela and Chris had a late-night celebration for this engagement. They had a fun-filled party with their friends and Angela had used the social media to let her fans know on it. She uploaded multiple posts of the celebration night on her social media and it was really a gala time that the two had with their friends, as can be seen from the pictures.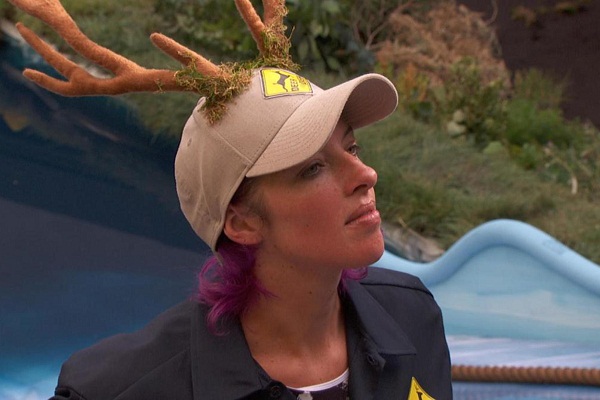 Her friends from the show could not make it to the celebrations but did not forget to send their love and good wishes to the couple on the occasion. Chris "Swaggy C" Williams tweeted:
"Me, Bay, Fes & Haleigh planned to be in Baltimore tonight to surprise Rockstar but we couldn't make it. We all literally cancelled last minute  Feel so BAAAAD"
He added:
"Anyways. ENGAGED GANG!!! Rockstar lifestyle!!!! @Mrs_ARockstar. I love you girl! See you SOON  s/o Chris!!"
Chris Williams is engaged to BB costar Bayleigh Dayton.
The social media comments on the engagement of Angela Lantry
Angela also received some comments on this engagement from her followers and fans. Most of the followers were happy for the couple and for Angela and did not shy from congratulating for her new milestone in her relationship with Chris. But there were some who trolled and pointed fingers on her judgment.
Also read: Swaggy C and Bayleigh Dayton's 23 days romance in Big Brother turns into engagement on the final episode! Rumors of her pregnancy
But Angela did not keep quiet and lashed back at the haters. She put up a tweet the other day in which she wrote:
"Response to comments on my engagement, 'I thought she was married'-I was to my daughters' father, it's called divorce. 'I thought she was gay.'- Well I love rainbows and gays, but I'm a cisgendered female that just loves the 'Ring cost $39'-actually free from a cereal box."
It was a taunt to her haters. Angela was previously married but had taken divorce in 2015. She has two children with her ex-husband.
Source: US Weekly