Engagement News! Chris Quinten the former Coronation Street star proposed to his stripper girlfriend Robyn!
The former actor of Coronation Street Christopher Quinten or simply Chris Quinten, 61 proposed to his girlfriend who is 21. She is a stripper and 40 years younger to him. He went down on one knee on her 21st birthday!
Chris Quniten engaged to girlfriend Robyn
It was a joyous occasion at London strip club where Chris, 61 was celebrating his girlfriend Robyn's 21st birthday. Robyn is a stripper and an employee of Chris. He popped the question to her when they were at her 21st birthday bash at the London strip club where both work. Robyn is a stripper whereas Chris is the manager at the club. In front of her family and friends, Chris went down on one knee and asked her:
"Robyn, will you marry me?"
Robyn was surprised and put her hands over her mouth. But she later hugged Chris and said YES.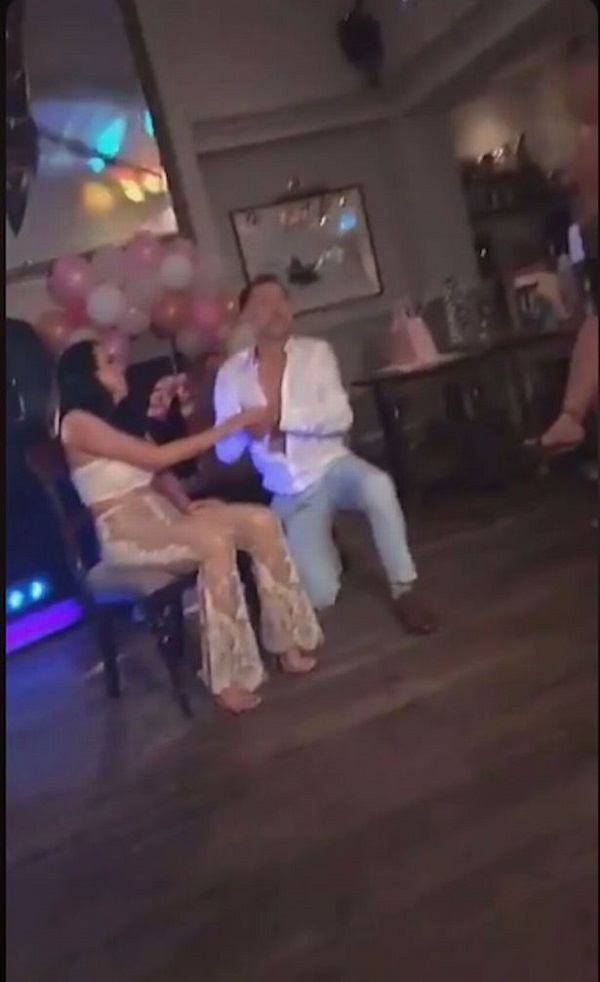 Chris had already arranged for a romantic getaway for the two. They then jetted off to the Greek island of Mykonos. Chris then took pics of his fiance in her private jacuzzi showing off her stunning body.
Chris Quinten and Robyn-the relationship
The actor Chris and Robyn have been dating since the past 7 months. Putting up the picture of the engagement on her social media, Robyn wrote:
"My husband to be! It's been a CRAZY 7 months a secret we had to keep because of our jobs but you have made me the happiest girl alive,"
Her post continued:
"You're amazing to me. I'm so lucky to have you in my life. I'm so glad you're mine, I love you and I couldn't care less what anyone has to say.

"I love you with all my heart. Thank you for doing everything you do for me Chris."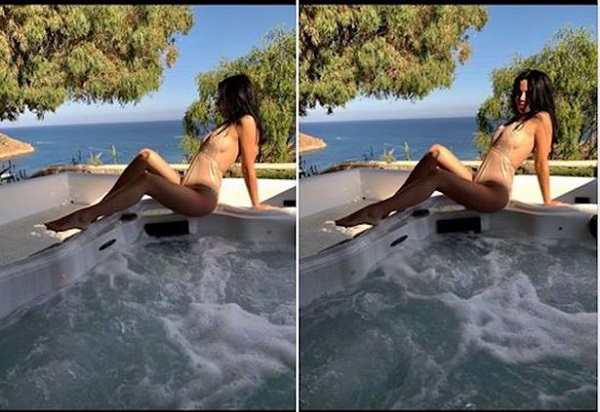 About Chris Quniten and his career
Chris had played the character of Brian Tilsley in the Coronation Street series. He was in the character from 1978 to 1989-almost 11 years. He was Gail Platt's murdered husband in the soap. Currently, he is the manager of Secrets which is a strip club situated in the Hammersmith area of London. In this club, a short table dance with a nude woman costs 30 pounds.
Was Chris Quinten married earlier? How many children he has?
Chris was a married man before. His ex-wife was TV talk show host Leeza Gibbons, 62. The couple was married in 1989. They share a daughter named Jordan Alexandra. But Chris and Leeza split in 1991 two years after their wedding.
Was Robyn in a relationship before her romance with Chris Quinten?
The stripper Robyn was previously in a relationship with Love Island's star Mike Thalassitis. Mike committed suicide this March 2019. The couple was dating in the year 2017 and it was before, during and after the time that he was at the Love Island villa for the show. Robyn who is also a glamor model was with him at the hotel having sex when three fans of Mike turned up at his hotel room. It had become a police case at that time.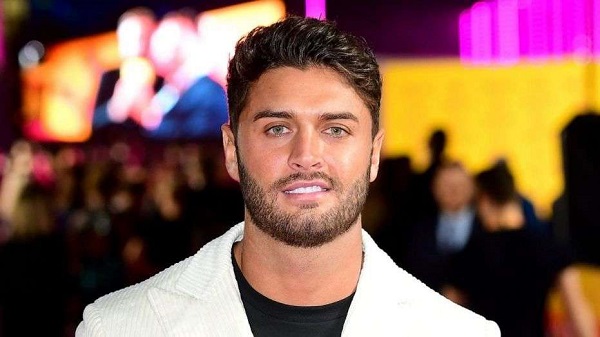 Robyn had recalled:
"We started kissing, and were about to have sex when the girls started banging on the door,"
She continued:
"They called me 'slag'. Mike locked me in the bathroom and went to the door but they barged in and tried to bang down the bathroom door. It was scary."
Robyn knew the girls from her school and they did not leave until the police came in at 3.45 am. She remarked:
"I felt like I had known him for ages. The sex was really good. I have really fallen for him,"
Source: Mirror UK