Men too deserve engagement rings! Athlete Lindsey Vonn proposes to her fiance P.K.Subban!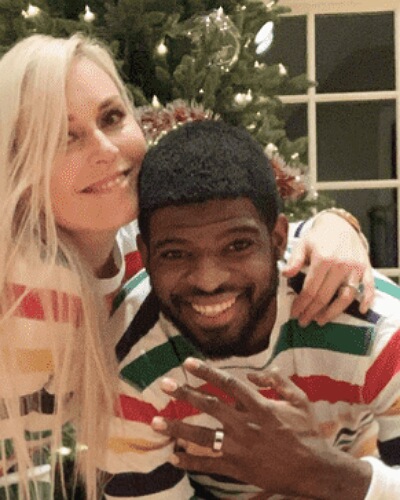 The couple, Lindsey Vonn and P.K.Subban had a second engagement this Christmas. But this time, instead of P.K.Subban it was his fiancee athlete Lindsey Vonn who proposed to him and he said YES. Lindsey feels that men too deserve an engagement ring and hence decided to return this favor.
Lindsey Vonn-the second engagement
This Christmas, Olympic skier Lindsey Vonn who is engaged to P.K.Subban decided to return the favor by proposing to him. She strongly feels that men should also be gifted a ring and deserve it. Hence she gave him a gold band over the holidays. On Boxing day, she uploaded pictures of her second engagement on her Instagram.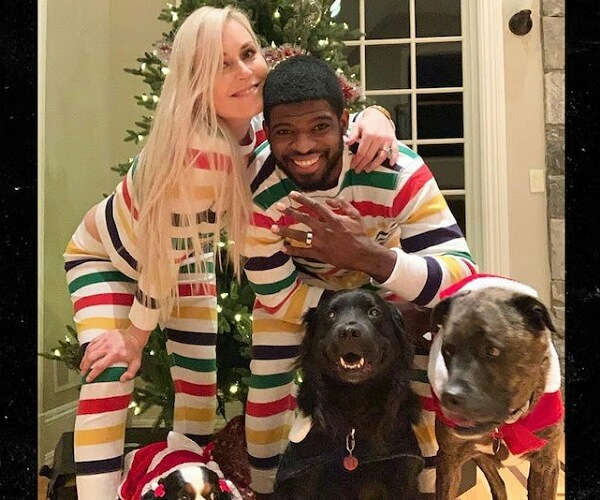 It was a unique engagement which could become a trendsetter. A second round of congratulations for the athletic couple. She wrote:
"On our 2 year anniversary I returned the favor and asked PK to marry me. He said yes ☺️."
The alpine ski racer continued in the caption:
"We talk about equality but actions speak louder than words,"

"Men should get engagement rings too and this is what PK deserves. I can't wait to marry you babe."
She wanted to give an expression to her love for Subban in a real and tangible way. Besides, she believes in gender equality and partnership. She also uploaded a pic of the ring on her Instagram Story.
The comments of Lindsey Vonn's fans
The fans of Lindsey loved her for her unique style. They were happy that she defied the age-old heterosexual engagement norms and proposed to her fiance the other way round.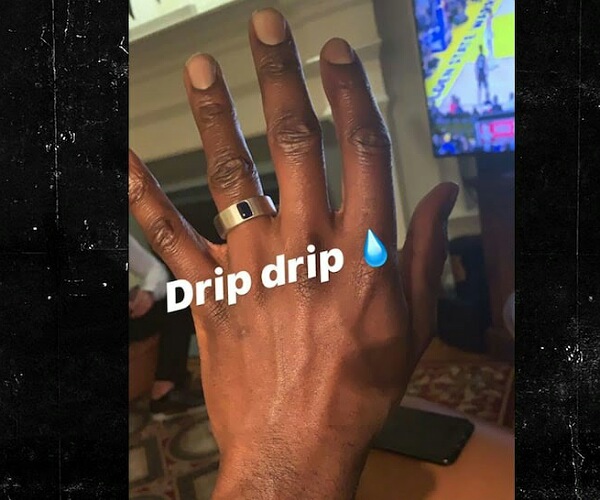 The comments section of the post is full of love and congratulatory notes for the great Olympian. It is obvious that people liked her way and are happy for her and liked her unconventional engagement.
The couple's first engagement
Lindsey and Subban engaged the first time in August 2019. The couple had shared the news of their engagement and its details with Vogue magazine.
They said that the professional hockey player had proposed to Lindsey at their home in front of their three dogs. It was an emerald engagement ring and of course, Lindsey had accepted his marriage proposal. Subban chose emerald since green is Lindsey's favorite color and emerald is Subban's birthstone.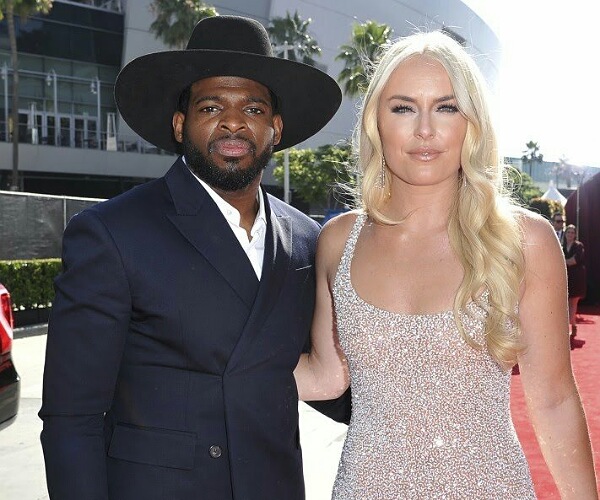 Subban had revealed:
"I got the ring and said, 'You know what? I'm just going to do it home. Everything kind of came together on that day. Everyone says the stars aligned — well, it was actually a full moon. I was worried because I knew she would want to be dressed up and not in her pajamas, and it just so happened she had a business meeting, so she was fully dressed up."
On her Instagram, Lindsey had posted:
"I said YES!!! ????❤️ Can't wait to spend the rest of my life with this crazy/kind/handsome/hyper/giving man #heputaringonit #isaidyes."
In October, US magazine had reported that the couple has started planning fir their wedding in summer. Lindsey had said:
"We obviously can't have the wedding while he's still in [hockey] season. We don't know where and we don't know exactly when, but roughly summer."
She was at the U.S. Ski and Snowboard White Carpet event.
Short Bio on Lindsey Vonn
Lindsey is a former American World Cup alpine ski racer on the US Ski Team. Likely, she won four World Cup overall championships—one of only two female skiers to do so, along with Annemarie Moser-Pröll—with three consecutive titles in 2008, 2009, and 2010, plus another in 2012. Additionally, Vonn won the gold medal in downhill at the 2010 Winter Olympics, the first one for an American woman. More bio…
Source: Sports Yahoo