Engagement of Ronda Rousey to Travis Browne; Confirms the news from the Instagram, Don't miss to see the adorable pictures of the couple
There is good news for the fans of Ronda Rousey. The American mixed martial artist, judoka, and actress Ronda Rousey engaged with her boyfriend Travis Browne. The gorgeous lady is the first American woman to earn an Olympic medal in judo. Similarly, she won at the 2008 Summer Olympics in Beijing.
The couple announced their engagement through the funny picture of them. The picture shows a photoshopped image of her in a black suit carrying Browne in a white wedding gown. She also kept the caption:
"💍😍❤ @travisbrownemma,"
Engagement announcement via Instagram
After the two years of dating, Browne proposed Rousey with the large diamond ring under a New Zealand waterfall last week. TMZ reported the engagement on Thursday. Travis said:
"We were under a waterfall in New Zealand, and it felt like the right place to do it,"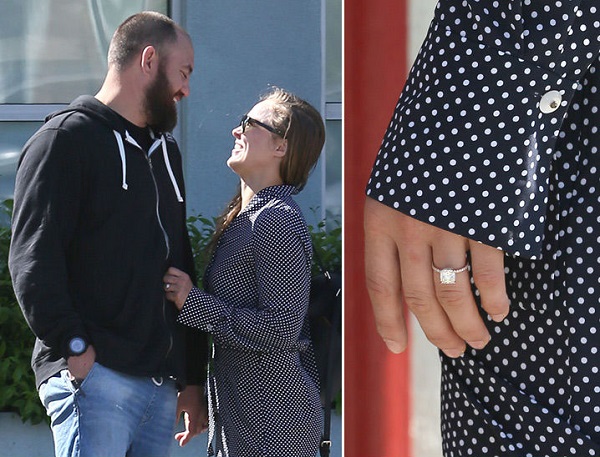 During the question about the couple's marriage, Ronda said:
"But I don't know what goes into planning a wedding, I could be really easy, don't really want a lot. I don't really need decorations or flowers just somewhere to go and something to eat and people around."
Read more Celebrity tanning expert Jules von Hep talks about his skills and experience in the field!
Up's and Downs of Ronda Rousey during the career in the ring
Previously, there was news on the headline which made her fans sad. Ronda recently went through the humiliating defeat to UFC fighter Amanda Nunes in December. At the same time, many people pretend that she may not return to the ring again. Yet, there is no confirmation regarding her comeback.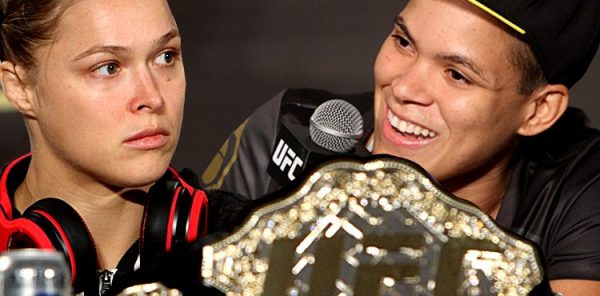 Meanwhile, her comeback fight with the Amanda Nunes gave her first career loss to Holly Holm in November 2015. She also revealed that she came up with the suicidal thought. She said:
"'I was down in the corner [of the medical room], and I was like, 'What am I anymore if I'm not this?' I was literally sitting there and thinking about killing myself. 'In that exact second I'm like, '"I'm nothing."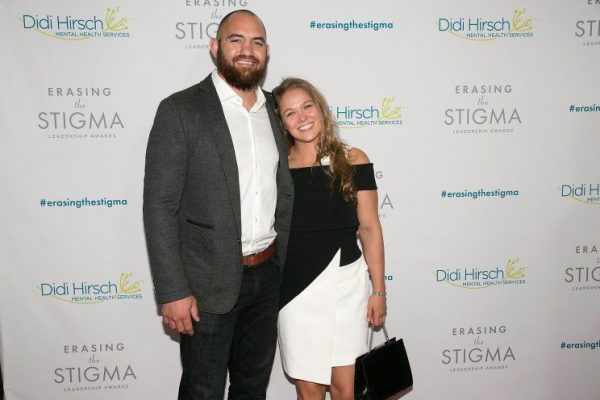 Furthermore, she gives credit to her recently turned fiancee Travis Browne who helped her during her dark times. No doubt, he walked alongside in the dark lane of life with his love Ronda. Now, she is in the happy space in her career and focusing on her acting career.
Update on their relationship
Travis and Ronda were married on 28 August 2017 in Hawaii. Now, the couple is pregnant and is on "impregnation vacation" and shared a lovely photo via Instagram.
Also read The Italian Millionaire, Gianluca Vacchi gets mocked after the news of his properties being seized by the creditors!!
Short bio on Travis Browne
Travis Browne is an America mixed martial artist who competes in the UFC's Heavyweight division. Travis is well known for his striking, well-rounded ground game, and his massive size. More bio…