English Actress, Bella Ramsey hobby for acting led her in Acting since her early life. Starting a career with HBO's Game of Thrones as Lyanna Mormont!
Did you watch the third episode of HBO's hit Game Of Thrones? Lyanna Mormont is no more. Explore Lyanna Mormont – Bella Ramsey in real life.
Hobby for Acting since her early life
Born in Nottingham, Nottinghamshire on September 30, 2004, belonging to European ethnicity. Explaining about her parent's names or the type of job they do, details regarding this matter are unrevealed on the web.
Details about her family background and childhood are also yet to be shared. Born in the United Kingdom, since the very beginning of her life she developed a hobby for acting.
Bella's love for acting led her to start acting at the age of four through Stagecoach Theatre Arts. Sooner she began going on an audition for professional jobs. Before heading for this, Bella also attended The Television Workshop.
Further details about her educational background are unknown.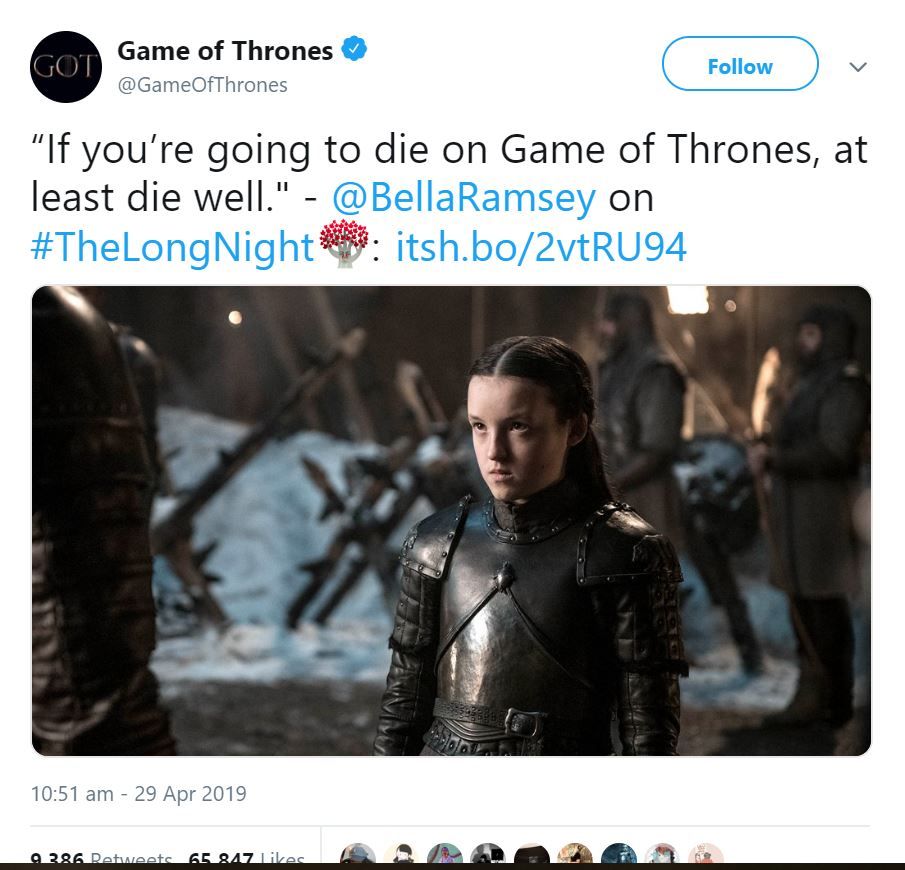 Also read: Brenock O'Connor-Getting good opportunities after his acting as Olly in HBO's Game of Thrones!
Heroic end of Lyanna Mormont in GOT 
Bella landed her role in Game of Thrones (GOT) an amazing fantasy drama television series in the HBO's GoT in its final season. Her role as Lady Lyanna Mormont is her first ever acting role she received in her life.
What a way to start an acting career!
We can see her in the sixth, seventh, and eighth seasons of Game of Thrones. She was criticized for being a standout actress portraying her character's no-nonsense leadership style in the sixth and seventh season of the series.
The Hollywood Reporter also called her "season 6's breakout star". Her role came to an end on the third episode of the final season which aired on April 28, 2019. In this episode, the Night King reaches Winterfell to take on Arya, Jon, Daenerys, Sansa, and the rest of the North's people.
Bella's character Lyanna Mormont had a heroical ending while she also killed the re-animated wight giant who was in the process of killing her. This episode was just death after death after death.
Aslo read: Maisie Williams praised as Arya Stark from HBO's hit series Game Of Thrones. Explore about her acting career and her early days!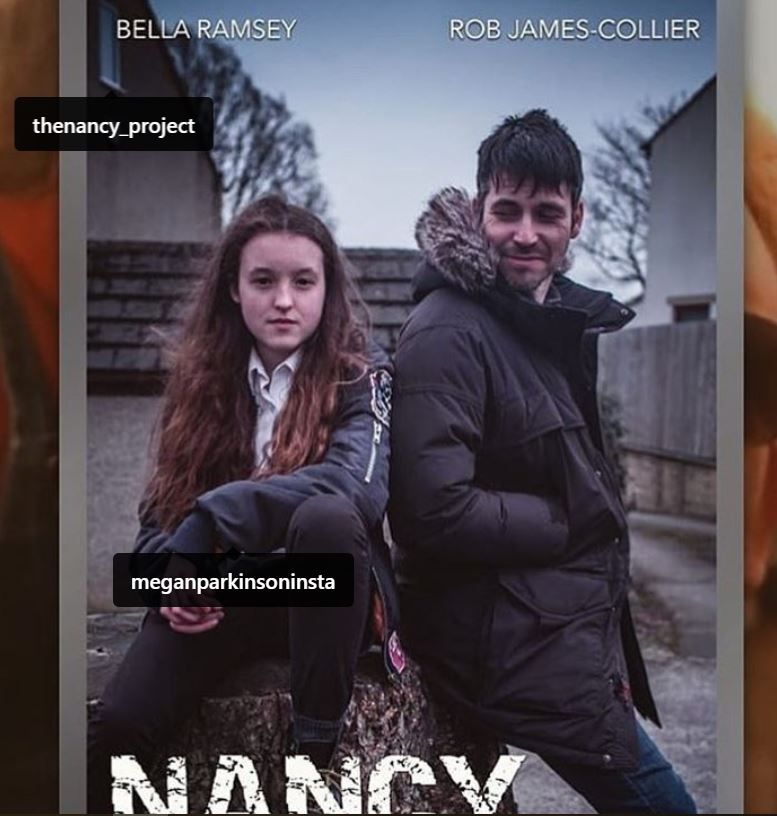 Bella's filmography
Bella also received the main role as Mildred Hubble in The Worst Witch which is a British-German television series. She also landed her role as Young Matilda in 2018's Requiem. Landing her voice as Hilda in British-Canadian animated series tiled Hilda.
Moving towards her work in Films, she appeared in a short film titled Elefthería (2017). The following year, she came up with Two for Joy and Holmes & Watson. This year in 2019, her acting was seen in Nancy, Princess Emmy (voice), Zero (short film), etc.
We will be seeing her in Judy as Lorna Luft. Also, in Resistance portraying the role of Elsbeth.
Connect with her through Social Media
Follow Bella on her social media account and get updates about her. She has more than 489k followers on her Instagram account and almost 28.3k  followers on Twitter @BellaRamsey. 
Also check about her on her own website bellaramsey.com. We wish her all the best for her upcoming projects!
A short bio on 
Bella Ramsey:
Bella Ramsey is a British child actress. She is extremely prominent for her role in "Game of Thrones" (2011) and "The Worst Witch" (2017). She has made a recognizable position in British acting field at a young age. more bio…
Reference: (bellaramsey, gameofthrones)