Are English actress Camilla Luddington married to Grey's Anatomy actor Matthew Alan? How much is their net worth?
The beautiful couple Camilla Luddington and Matthew Alan walked down the aisle in an intimate California coastline ceremony in front of 70 people on 17th August. They invited 70 close friends and family. Camilla said,
"The thing that I always said to Matt is that I just wanted to see the ocean," 

"That was my one thing."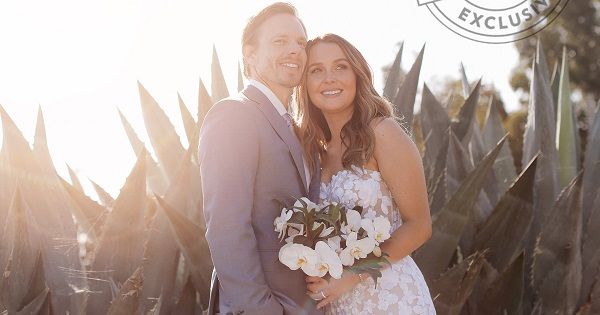 Similarly, she added,
"We're just ready to do the damn thing,"

"We kind of already feel married because we have a 2-year-old. But there's something romantic to us about solidifying that family unit by having the ceremony and actually having Hayden present. To be honest, I'm just excited to get into that new normal of married life."
Their wedding planner was Karen Waldron of Ampersand Entertainment Light. He said,
"The couple wanted romantic elegance with lots of natural elements, set against crisp white walls mixed with wood tables, hanging rattan light fixtures, an abundance of white and green floral, that kept it beautifully classic and fresh,"
Likewise, he added,
"Touches of gold accents were mixed into the tables for just that splash of glam."
Camilla was wearing a stunning couture gown by Mira Zwillinger with handmade embroidery and walked down the aisle to The Temper Trap's "Sweet disposition". This song is a special song which holds a strong meaning to the couple.
Also read The second try failed! Coronation Street actress Faye Brookes and her fiance Gareth Gates have split!
Engagement of Camilla Luddington and Matthew Alan
On January 2018, Camilla Luddington announced on her Instagram that her boyfriend Matthew Alan proposed her on New Year's Eve. She flaunted three photos of her diamond engagement ring and captioned,
"Sooo this happened on New Year's Eve,"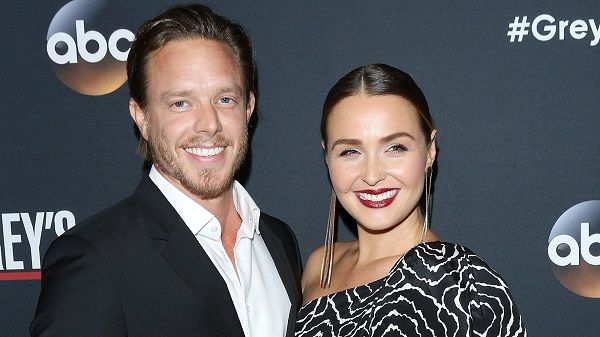 Similarly, she added,
"I'm not sure I even let Matt get through his proposal before I started yelling YES YES YES!! Of course it was a yes!"
On April 2017, they welcomed a sweet baby girl named Hayden. Likewise, Hayden is the first child of Camilla and Matthew. She made her pregnancy news public in October 2016. She decorated a pumpkin with the message " Baby Arriving Spring 2017″ in gold letters.
What is the net worth of Camilla and Matthew?
The estimated net worth of Camilla Luddington is around $1.2 million. Similarly, Matthew Alan has the estimated net worth of $700,000. Other than that there is no information about their earning.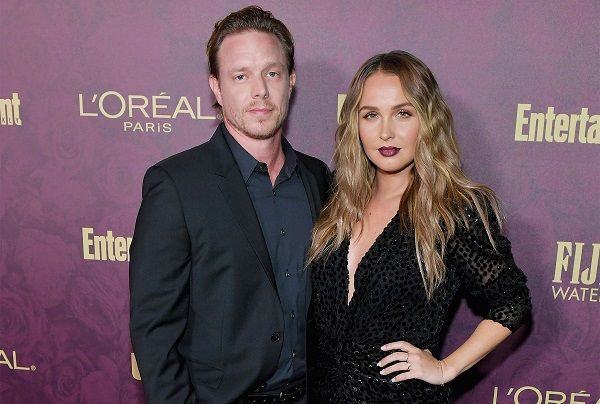 Short bio on Camilla Luddington
Camilla Luddington is an English actress who is famous as Lara Croft in Tomb Raider and its sequel Rise of the Tomb Raider. She is also known as Jo Wilson in Grey's Anatomy and Catherine Middletown in Television Film William & Kate: The Movie. See more…
Also read Actress Kirsten Dunst feels that working on the set is easier than becoming a stay-at-home mother!
Short bio on Matthew Alan
Matthew Alan is an American actor and producer. He has appeared in over 40 movies, including Walking the Halls and also a producer of the short film Bowman. Matthew has appeared as guest stars in several TV series, including 13 Reasons Why and Grey's Anatomy. See more…
Source: usmagazine, people