English actress Naomi Scott shines in her pale blue ensemble at the European Gala of the Disney film Aladdin!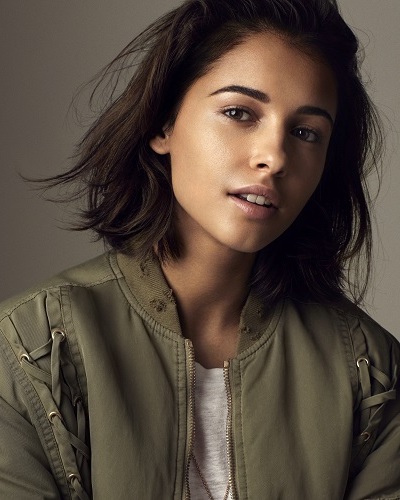 It is a dream role for British actress Naomi Scott. She is set to portray Princess Jasmine in the highly-anticipated remake of Aladdin later at the end of May 2019.
Naomi Scott on the red carpet of the European Gala of the Disney film Aladdin
On Thursday evening, Naomi, 26 walked the red carpet at the European Gala of the Disney film. The Gala was at Leicester Square's Odeon Luxe in London. She ensured that all eyes were on her as she wore a pale blue shoulder-less gown. Her gown had intricate jewel detailing on the front on the bust. The dress had a gathered front, which fell into a sheer, crisp floor-length skirt. She had a diamond and steel jewelry, coupled with a sleek silver manicure.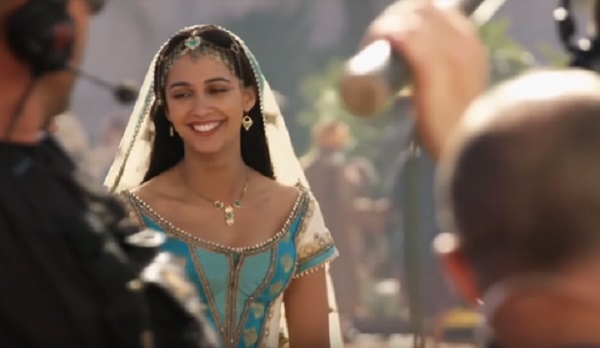 For makeup, she had put smoky purple eyeshadow, a bronze wash of concealer, and a nude lip. She had put her sleek locks back behind her bare shoulders. She obliged her fans with adorable pictures and poses.
Naomi Scott and her husband
Accompanying her on the red carpet was her husband footballer Jordan Spence, 28. He looked dapper in a pale green suit. Jordan wore a black and white T-shirt underneath and was in trainers. The couple met in 2010 and after four years of dating married in June 2014. They had met in their parents' church.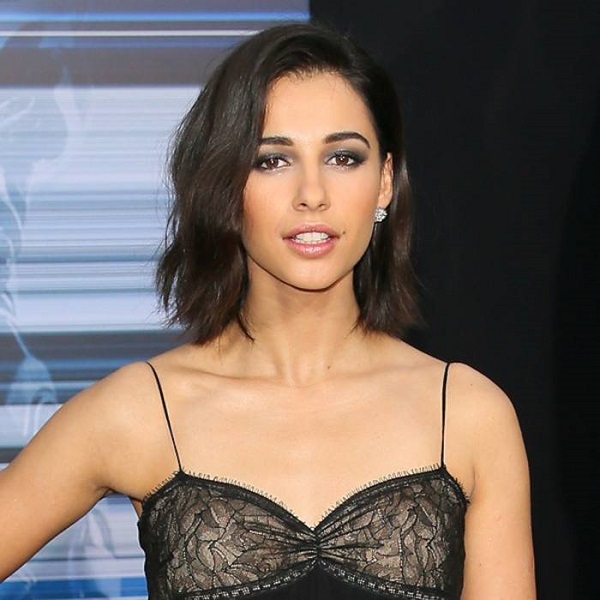 Will Smith, 50 who plays Genie in the movie and Mena Massoud, 27 also joined her on the red carpet. Guy Ritchie is the film director and Marwan Kenzari plays Jafar, Navid Negahban is Sultan, Nasim Pedrad is Dalia and Billy Magnussen is Prince Anders in the film.
In February 2019, the Disney fans were able to get the first look of Will Smith as Jinn.
Click to read more about Disney Millennial Star And YouTube Vlogger Jake Paul Is Accused Of Terrorizing The West Hollywood; Neighbors Says That He Is Making The Living Hell For Them With The Stunts And Parties
Naomi Scott and her career so far
Naomi was born on 7 May 1993 in Hounslow, London, England. She is an actress and singer and has been active in her field since 2008. She has an older brother Joshua and is of mixed ethnicity. Naomi studied at Davenant Foundation School situated in Loughton, Essex.
Click to read more about Home and Away star Olivia Deeble lands the role of a princess in a Disney movie!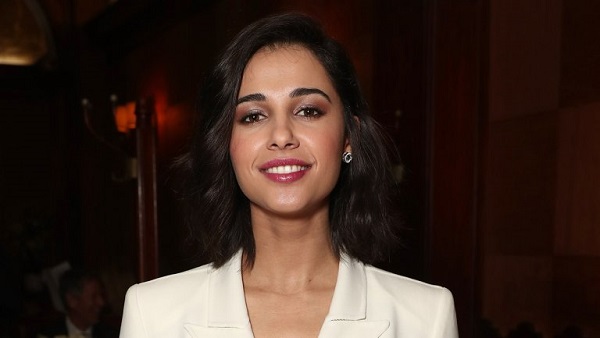 Naomi was with Bridge Church Youth Band and performed regularly at school and community events. She debuted into acting with Disney Channel UK's Life Bites. In 2011, she starred in Lemonade Mouth. She played Maddy Shannon in Terra Nova. She appeared in a music video in 2013 and released her first EP Invisible Division in 2014. Naomi played the role of Kimberly Hart, the Pink Ranger in Power Rangers in 2017. In 2018 in the month of July, Sony Pictures Entertainment had announced that Naomi would portray the character of one of the three main angels in the reboot movie of Charlie's Angels. Kristen Stewart and Ella Balinska would play the role of the other two angels.
Source: Wikipedia, Daily Mail