Meet English football player Jack Grealish's Girlfriend Sasha Attwood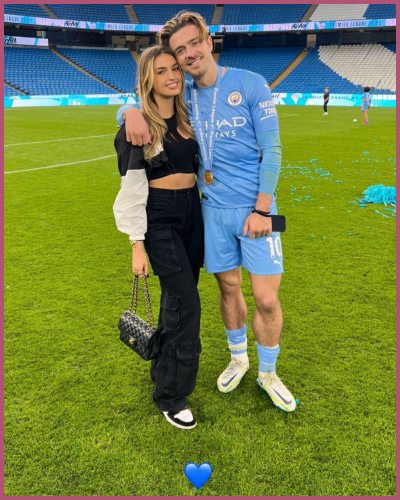 Jack Grealish is presently playing for England in the 2022 Qatar World Cup
His team recently defeated Iran [6 -2] in the first Group B match on Monday, November 21
Grealish celebrated his victory with his girlfriend Sasha Attwood in the stands at the Khalifa International Stadium after the game
---
Jack Grealish is a British footballer who plays as a left-winger for Manchester City. He is currently representing England in the 2022 Qatar World Cup, and his team recently defeated Iran [6 -2] in the first Group B match on Monday, November 21.
During the game on Monday, Grealish scored his first World Cup goal for England and the second international goal of his career. Similarly, he scored England's sixth goal after being substituted in, getting the Three Lions' World Cup campaign off to a winning start.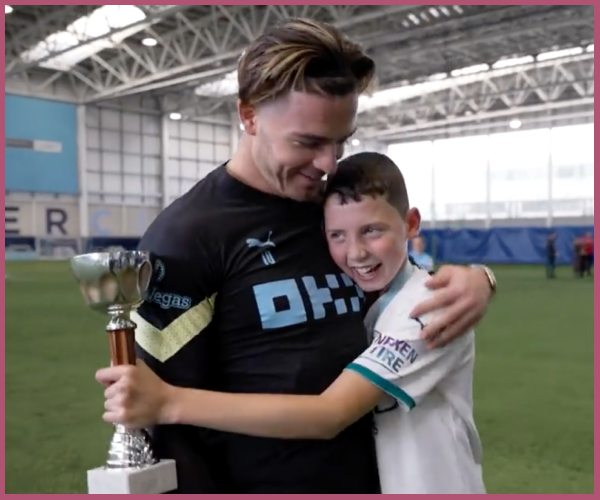 Grealish's celebration after scoring had people wondering what was going on. He performed the celebration in memory of Finlay, an 11-year-old Manchester City fan who has cerebral palsy, which Grealish's sister Holly also has.
The midfielder also promised him that he would do the special celebration dance the next time he scored. Well, the player, 27, has definitely rocked the football pitch and won the hearts of the crowd.
Thus, many people are interested in learning more about his personal life. Here we go!
Jack Grealish celebrated England's opening World Cup victory with his girlfriend
Jack Grealish's girlfriend, Sasha Attwood, arrived in Qatar ahead of the World Cup match against Iran to cheer on him.
The English players celebrated with their families in the stands at the Khalifa International Stadium after the game, giving hugs and spending time. Grealish and his girlfriend Sasha Attwood were among them; they were seen chatting and sharing an embrace after the game.
For her first time attending the sporting event, Attwood wore a white and blue Three Lions World Cup T-shirt with jeans and sneakers.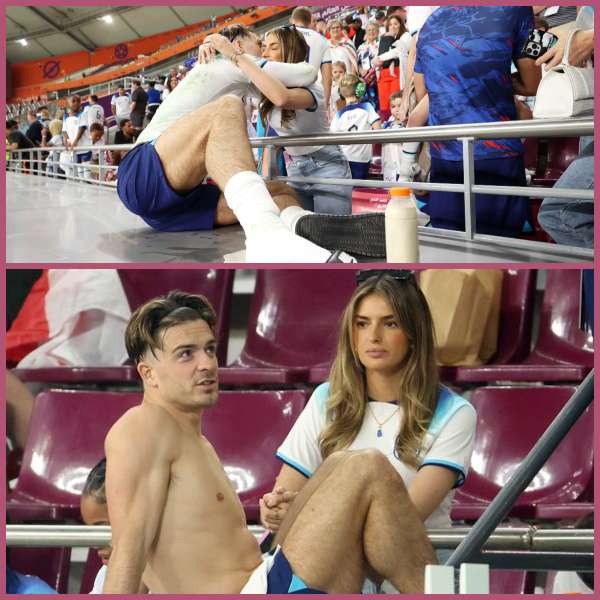 Also read X Factor star Eoghan Quigg is Expecting Second child with Girlfriend!
Similarly, Sasha pays heartfelt tribute to Grealish after his gaol and celebration for young fan Findlay. Grealish shared a photo of his celebration on social media, penning down,
"For you Finlay, alongside a red heart emoji."
Sasha then re-posted the photo on her Instagram story, writing, "So proud of you xx."
Who is Sasha Attwood?
Sasha Attwood is a 26-year-old fashion model and influencer from Solihull in the West Midlands. She has accumulated a sizable following on her Instagram page, currently boasting almost 150,000 followers.
At the age of 13, she was scouted by a modeling agent while out shopping with her mother in Birmingham. She has made appearances for brands like Boohoo. Sasha also has her own YouTube channel, Sasha Rebecca, which has over 45,000 subscribers.
How long have Jack and Sasha been dating?
Jack and Sasha were high school love birds. The two had their first encounter while attending St. Peter's Roman Catholic Secondary School in Solihull together. They started dating when they were 15 and 16.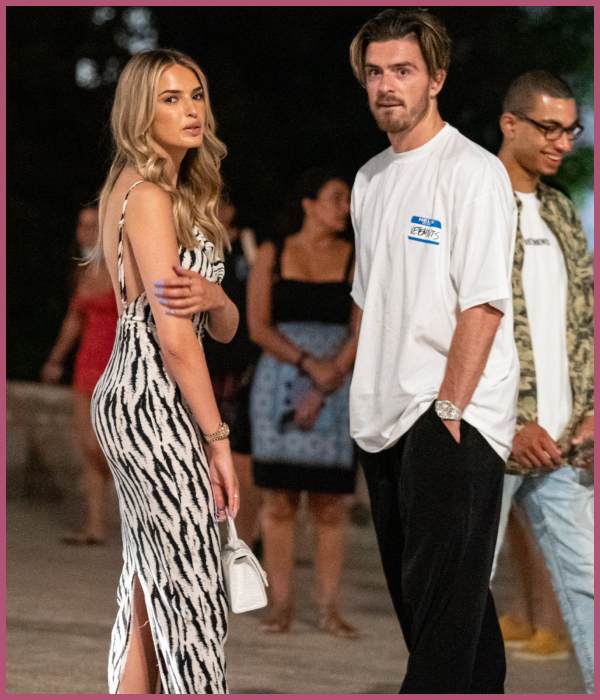 The couple has remained together throughout their 20s, and still have remained by each other's side throughout the years. The 26-years old model even sparked rumors of the couple's engagement in November 2021 after posting a suspicious photo of a ring on Instagram.
Sasha was promoting a make-up product in the post, and eagle-eyed followers noticed a sparkling ring on Sasha's finger.
However, the couple has never officially announced their engagement until now.
Also read Is Badr Hari gay after dating several girlfriends? Is his gay partner Real Madrid footballer Cristiano Ronaldo?
Grealish had previously been accused of cheating on Sasha
Jack was accused of having an affair with Emily Atack, a TV personality. He allegedly had a six-week secret affair with Atack while still dating Attwood, though both Attwood and Grealish have denied the rumors.
A source confirmed to The Sun at the time,
"One minute [Jack] was besotted, the next he was back with Sasha and acting as if Emily didn't mean anything,"

"When the affair came to light, it quickly became apparent that people were getting hurt—and that things could get very messy."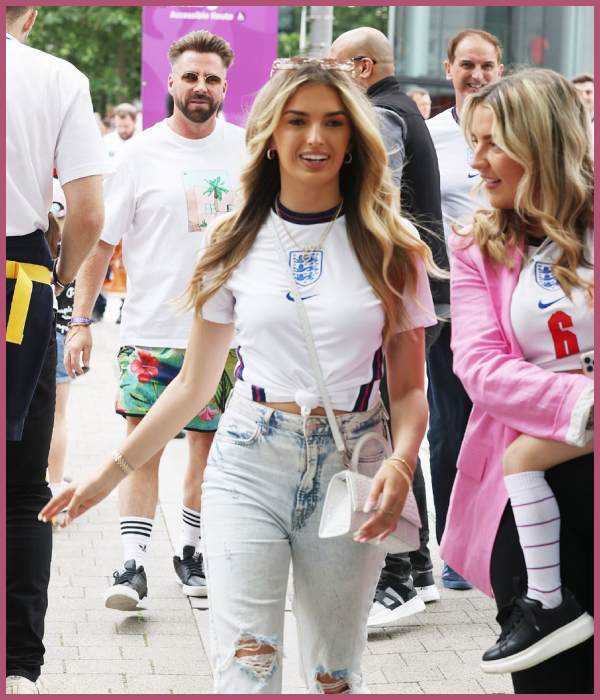 The soccer star was accused of cheating not only on Attwood but also on Amber Gill, the 2019 'Love Island' winner. Rumors that Grealish was also having an affair with Gill surfaced in November 2021, however, both refuted the rumor.
Sasha got death threats following Jack's star turn in the Euro 2020 Championships
Sasha faced negative attention and even death threats while cheering on Jack, 27, and his Three Lions teammates during Euro 2020. On her YouTube channel, she spoke out about the abuse and death threats she received from the public.
She stated,
"I was receiving 200 death threats a day. I'm not exaggerating when I say that. I had so many messages every single day. I still get them now, all day every day."
The model continued,
"Things have obviously blown up over the Euros, but I never thought in a million years it would ever be this bad. It just kind of blows my mind how nasty people can be for no reason whatsoever."
Also read Who is Gerard Pique's new girlfriend Clara Chia Marti? Find out the past affair of a Spanish footballer