English singer-songwriter and guitarist-James Michael Bay with a successful music career. Also a supporter for the international non-profit!
We are going to explore an English singer-songwriter and guitarist –James Michael Bay. He is popular for his hits like 'Hold Back The River', 'Let It Go', etc.
James Michael Bay ' Childhood from an old rusty guitar
Born as James Michael Bay popularly known as James Bay as his stage name. He was born on September 4, 1990, in Hitchin, Hertfordshire, England. The name of his parents are yet to be revealed, we do not have any information about them. He was raised in Hitchin, Hertfordshire.
Moving on towards his educational career, James grew up there and studied at the Hitchin Boys' School. For achieving his further studies, he migrated to Brighton at 18 years of age where he studied at the British and Irish Modern Music Institute. Morning shows the days, James began playing the city's open mic nights.
He had been hugely inspired by Eric Clapton who is an English rock and blues guitarist, singer, and songwriter. Started playing classical guitar when he was just 11 years of age which was he found was in the condition of an old rusty guitar. That guitar was with 5 strings in a cupboard of his house.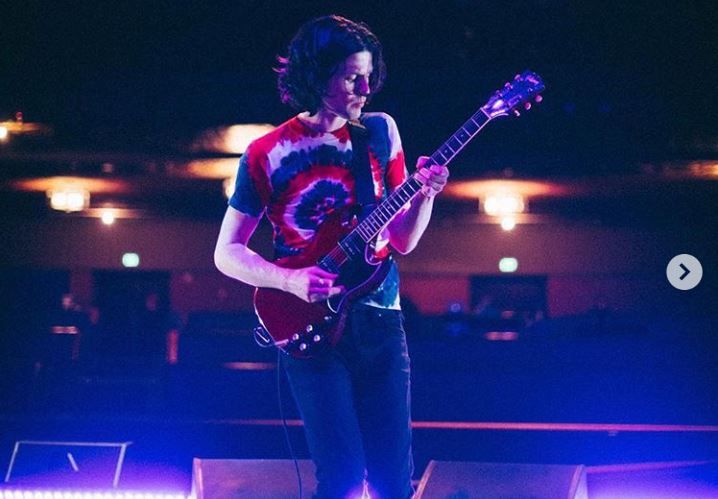 During his days in Brighton, he stepped into the city's open mic nights. Sharing about this experience, James said,
"That taught me a lot about writing and performing on my own and trying to hold my own". "I'm trying to make songs that make people feel something, and if I'm lucky, even move them".
Also read: Swae Lee one of the familiar faces in the Hip-hop music industry. This American record producer, songwriter and recording artist with rough childhood days
James's Singing career
James landed his first ever extended play (EP) titled The Dark of the Morning on 18 July 2013 followed by his second EP, Let It Go.  Let It Go was released on 12 May 2014 which was his first hit able to achieve the top 10 iTunes album chart and peaked at number 10 in the UK charts.
Chaos and the Calm a studio album is James's debut studio album from Blackbird Studios located in Nashville. Furthermore, this album debuted at number one in the UK charts and has been certified X2 platinum. Another single "Hold Back The River" peaked at number 2 in the UK charts.
He also sang Hey Bulldog a cover of the Beatles for Beat Bugs (TV series). For 2017's Disney/Pixar movie titled Cars 3, James recorded a cover of the Tom Petty song "King's Highway".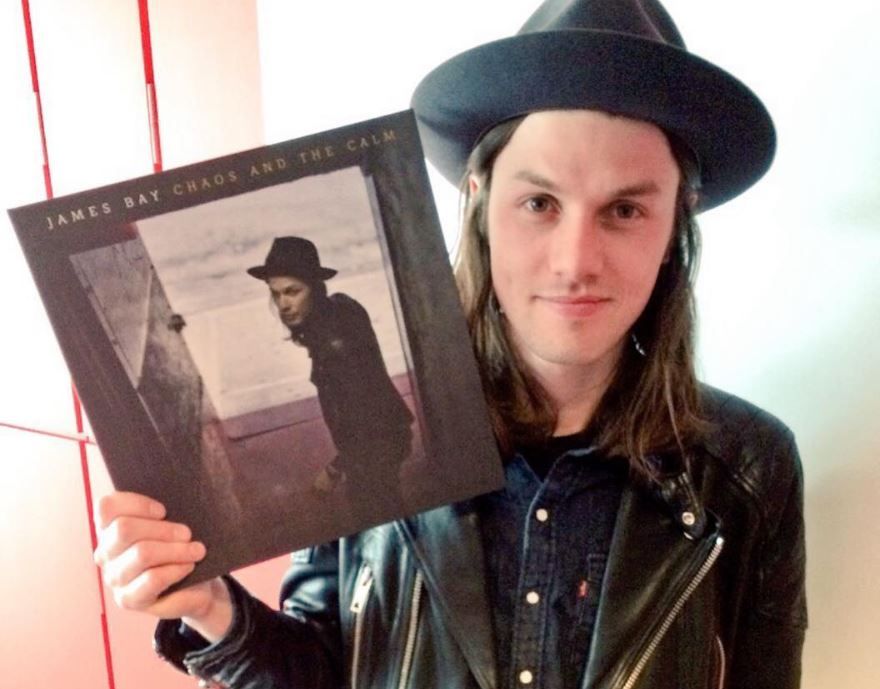 Talking about his second studio album, Electric Light which was released on 18 May 2018. This album had notable pop and R&B influences achieving number 2 on the UK Albums Chart and also 21 on the US Billboard 200. Wild Love his single from his album reached at 39 on the UK Singles Chart.
Also able to hit  17 on the US Adults Top 40. Third single US has released a duet version performing on The Voice with Alicia Keys in May 2018. Recently, on February 22, 2019, he released a single, Peer Pressure. This song has a featuring artist Julia Michaels.
Beside Music World
English singer/songwriter James Bay riding his life with a successful music career is also a supporter for the international non-profit, WaterAid. This is an international non-governmental organization, which focuses on water, sanitation, and hygiene.
They are responsible for equipping people with clean water and decent toilets empowering them to unlock their potential. Besides involving in WaterAid, James Bay has also released his fashion collection with Topman (Fashion company), #jamesbayxtopman.
Not much regarding his personal life is exposed to the limelight. Therefore, his personal life is yet to be explored!
Reference: (grammy, thefamouspeople)