Eniko, wife of Kevin Hart gives an update on her husband's health after his car accident in Malibu Hills early on Sunday!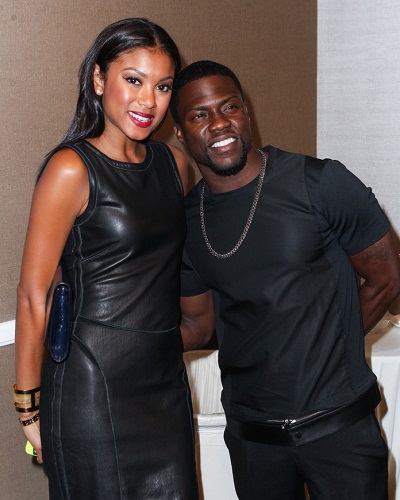 Comedian Kevin Hart suffered a back injury this Sunday 1 September 2019 in the early hours. His vintage muscle car crashed in the hills of Malibu injuring him. His wife Eniko now has given an update to his fans about Kevin's health status. She said that he would be fine and up soon. It is heartening to learn this.
Kevin Hart's wife Eniko and his health update
The wife of Kevin Hart, Eniko gave reporters an update on Kevin's health. She met the TMZ reporters outside the hospital and told them that he will be okay. She said:
"He's great. He's going to be just fine,"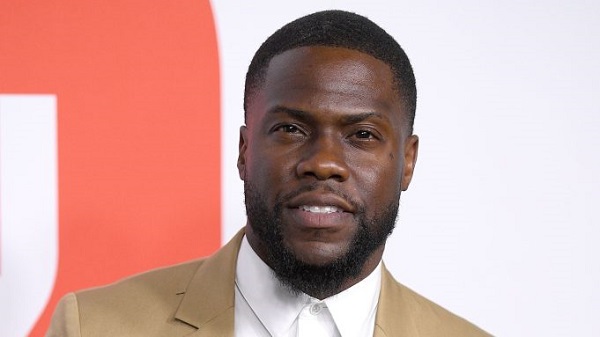 She added that Kevin is very much conscious and awake. However, she refused to answer any more queries of the reporters when they tried to probe further about the comedian's injuries in the accident.
Kevin Hart and his car accident
The vintage muscle car of the comedian, Kevin Hart suffered an accident in the hills of Malibu early on this Sunday. He had some back injuries which needed surgery to correct it. PEOPLE and TMZ have reported that surgery has been performed on the comedian cum actor.
Reports say that after the accident, Kevin first went to his home which was nearby. Later, he went to the Northridge Hospital Medical Center for treatment. This information was available from California Highway Patrol collision report which USA TODAY obtained.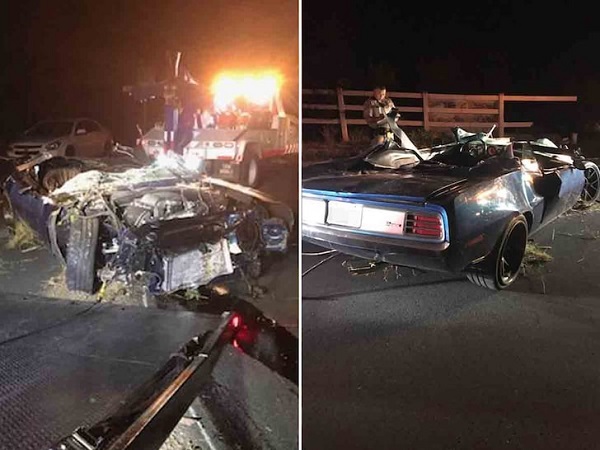 The report states that Kevin, 40 was in his 1970 Plymouth Barracuda. He was not driving but was in the passenger seat when the crash took place. It was 12.45 am Sunday morning when the car drove off Mulholland Highway and then rolled down an embankment there. Both Kevin and his 28-year-old driver, Jared Black had back injuries. There was another passenger in the car named Rebecca Broxterman, 31, who had no injury but only pain.
The car had lost control as it took to the highway from a canyon road in the dark hours. Two of the car occupants were trapped inside the vehicle, the report adds. A breath test showed that the driver was not drunk.
Kevin Hart and his new car
Kevin had put up a picture of the same car on his Instagram. It was a gift he gave himself for his 40th birthday. He captioned the photo of his blue car thus:
"I added some more muscle to the family for my 40th….welcome home 'Menace"
His friend Dwayne Johnson on knowing about Kevin's accident shared a message for him on social media. He wrote:
"Stop messing with my emotions brother @kevinhart4real. We have a lot more laughing to do together,"

"Love you man. Stay strong ????????"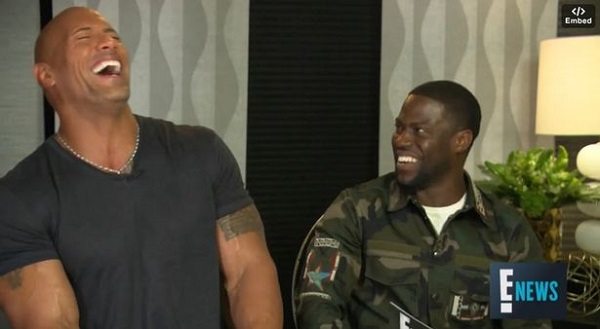 Short Bio on Kevin Hart
Kevin Hart is an American actor, comedian, writer, and producer. He is famous for his stand-up specials I'm a Grown Little Man, Seriously Funny, and Laugh at My Pain. He starred in the films Ride Along and Ride Along 2alongside Ice Cube. Kevin has appeared in numerous movies and TV films.  He is the creator, writer, and executive producer of Real Husbands of Hollywood. More Bio…
Source: USA TODAY