Kisses Says it all! Did Enrique Iglesias Smooch a fan in Vegas?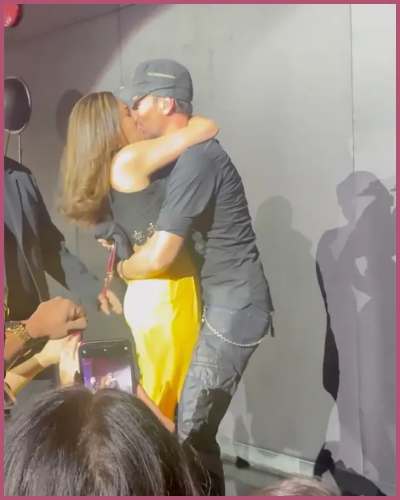 Spanish singer-songwriter Enrique Iglesias has grabbed a lucky lady in a meet and greet in Vegas.
The singer in Sin City Friday Friday on 16 September 2022 was smooching his lady fan dressed in yellow.
The lady fan wanted a selfie with him while he gave her a surprise mouthful of kisses. 
---
Enrique Iglesias, 47 actually has a big fan craze! You can imagine 16 M people follow him on Instagram and find him lucky to have his gaze. But imagined he smooched you in a huge crowd?
Did Enrique Iglesias Smooch a fan in Vegas?
Pop hunk Enrique Iglesias who was in Vegas had two shows back to back before he smooched a fan. He lip-locked with his lady fan and it was so passionate that fans started commenting on the smooch.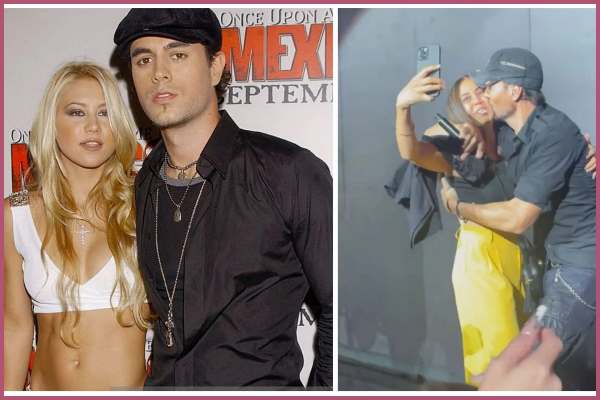 The meet and greet session in Las Vegas was really controversial as the 47-year-old Spanish crooner has been in a long-term relationship with 41-year-old Russian tennis star Anna Kournikova.
Also, the video footage of the moment when the fan deliberately kissed her idol went viral on the internet. First of all, he planted a kiss on the side of her cheeks when she was about to selfie. And rest what happened and how he wrapped her around his arms is evident to all.
Also, Read Jojo Siwa and Her New Girlfriend Avery Cyrus Make Their Red Carpet Debut!
Anna Kournikova the long-time girlfriend of Enrique must be angry! See fans reactions
Anna Kournikova might not like the fact that her long-term partner, now husband, and her baby daddy were smooching a fan. Did Enrique forget Anna when he was having a fling with a fan amidst the huge crowd?
Enrique Iglesias had been in a long-term relationship with 41-year-old Russian tennis star Anna since 2001. Not only that, but they also share three children; four-year-old twins Lucy and Nicholas, and a two-year-old daughter, Mary.
The post was captioned by Enrique in his Las Vegas meet and greet announcement saying,
"Friday night in #LASVEGAS @resortsworldlv see you tonight!!!! axs.com/enriqueinvegas."
The incident has not gone down well with fans, with many questioning why he would kiss someone so passionately when he is well known to have a long-term romance with the mother of his children. One follower on Instagram confessed the possible rage in Anna's eyes saying,
"I would be angry if I was his wife it was too much kiss and in the mouth that's very personal."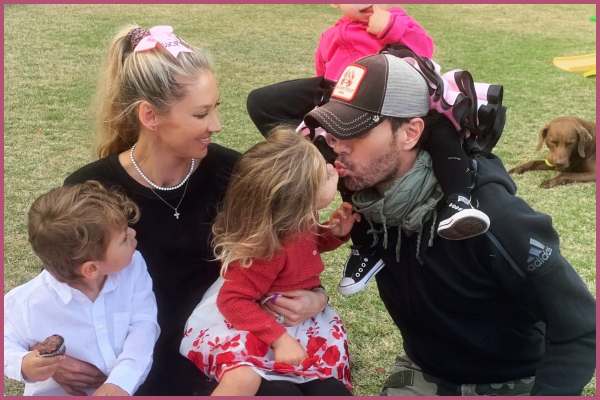 While another wrote,
"ANNA Wants To Know Your Location."
And another fan sarcastically wrote in the comment section of the smooch of the Spanish singer,
"What happens in Vegas, stays in Vegas."
Sources say that Anna and her singer beau are due for a chat after he comes back to Miami.
"Cause this one didn't stay in Vegas — if anything, he made sure to tell the whole world!"
Also, Read Bad Bunny Shocked Fans By Sharing a Smooch with Male Backup Dancer at the VMAs!