Eric R Holder, The Man Who Killed Rapper Nipsey Hussle Gets 60 Years In Prison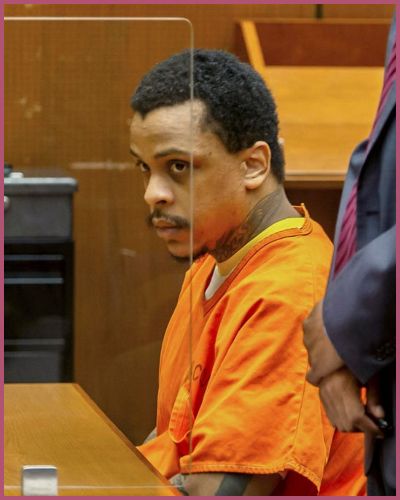 Eric R Holder, the man who killed Nipsey Hussle is getting 60 years in prison for his crime.
Hussle was shot at least ten times on March 31, 2019, in the parking lot of his store, Marathon Clothing, in Los Angeles.
---
Eric R Holder who killed Nipsey Hussle gets 60 years in prison
Eric R. Holder, who was convicted of murdering rapper Nipsey Hussle in front of his clothing store in South Los Angeles in 2019, has been sentenced to a minimum of 60 years in prison.
Holder was found guilty of first-degree murder and two counts of attempted voluntary manslaughter for injuring two bystanders during the shooting.
The sentencing was delivered by Superior Court Judge H. Clay Jacke after hearing from Hussle's friend and reading a letter from Holder's father.
Despite being ineligible for the death penalty, Holder was expected to get a life sentence. He did not react while wearing orange jail attire when the verdict was announced. Hussle, a Grammy-nominated artist, was 33 years old when he died.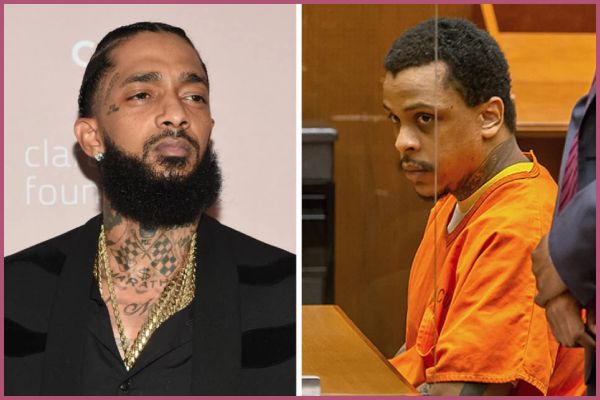 Eric's father submitted a letter to the court and apologized for his son's crime:
"I know there are not enough words or apologies that will fill the void, the loss, the pain, the deep sorrow the family of Ermias Asghedom (Nipsey Hussle) is experiencing. You cannot imagine the agony, the grief, the utter disbelief and devastation I feel knowing my son, Eric Jr., took another person's life."
In addition, he also explained the circumstances of his son's childhood and spoke about his mental health. Moreover, he also mentioned that his son's mom died just two months before the fatal shooting.
Also, read Lesser-known facts of Kross Asghedom, the son of late rapper Nipsey Hussle and American actress Lauren London!
Eric R Holder Shot Nipsey Hussle Ten Times
Nipsey Hussle was attacked on March 31, 2019, at 3:18 p.m. in the parking lot of his store, Marathon Clothing, located in South Central Los Angeles. Eric R Holder shot him at least 10 times and kicked him in the head.
Along with Hussle, two other individuals were wounded in the shooting. They were all taken to a hospital, but Hussle passed away at 3:55 p.m. at the age of 33.
Investigators believed that Holder and Hussle knew each other, and the shooting may have been related to a personal issue.
According to testimony presented during the trial, just before Holder shot Hussle, the two men argued over a rumor that Holder had helped law enforcement in a different matter.
Nipsey Hussle was an inspirational man
Ermias Asghedom, who is better known as Nipsey Hussle, was raised in south Los Angeles and was a member of the Rollin' 60s street gang during his teenage years.
Despite being offered a large sum of money by major record labels, he declined and instead spent a decade building his own business empire before releasing his debut album, Victory Lap, which was later nominated for a Grammy award.
In 2013, he famously sold 1,000 copies of his Crenshaw mixtape for $100 each, even convincing Jay-Z to purchase 100 copies, which gave him the financial stability he needed to pursue his music career on his own terms.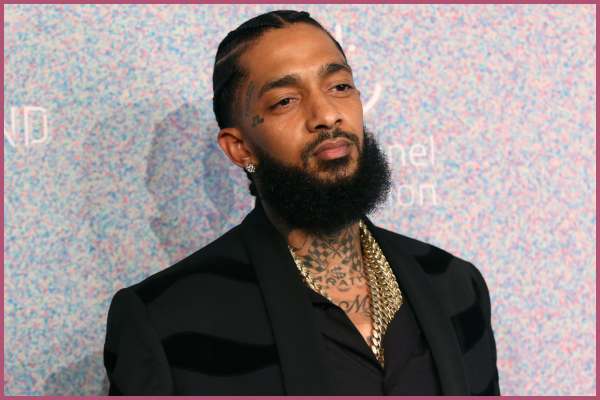 Later on, Nipsey became a community organizer and participated in the Destination Crenshaw community arts project.
He opened the Marathon Clothing store in his neighborhood to invest in the community, with a focus on providing solutions and inspiration to young dark-skinned men like himself.
He used the money earned from his music to improve local schools and spent time with students, as well as participating in panel discussions on the impact of growing up in the area and gang culture.
Additionally, he played a role in opening a co-working space aimed at increasing diversity in the fields of science, technology, engineering, and mathematics.
You may also like to read: Here's How Celebrities Reacted to Killing of Migos rapper Takeoff at Houston Bowling Alley!