Erica Herman, Tiger Woods' Ex Claims The Golfer Sexually Abused Her And Sues For $30 Million!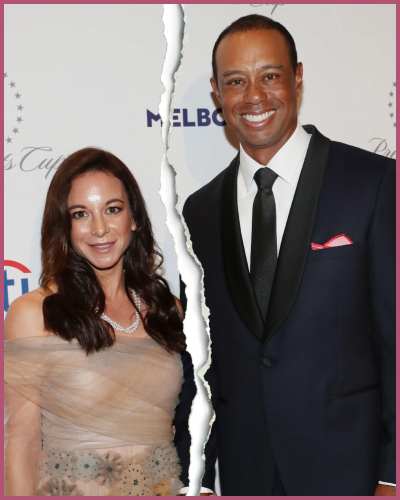 Erica Herman claims Tiger Woods sexually abused her and sues him for $30 million.
They dated for six years but now Herman is taking him to court over an NDA.
---
Erica Herman has claimed that her ex Tiger Woods sexually abused her
In a new court filing, Erica Herman, a former girlfriend of Tiger Woods, has claimed that the world-famous golfer sexually abused her. Herman, 39, has filed a lawsuit in which she is attempting to nullify a non-disclosure agreement that she says she was compelled to sign. 
Although she did not provide any specifics regarding the alleged abuse, she did indicate that the case involves accusations of sexual abuse by ticking the 'yes' box in response to the question:  'Does this case involve allegations of sexual abuse?'
Herman is also suing Woods for $30 million
According to court documents uncovered by DailyMail.com, Erica Herman is suing Tiger Woods for $30 million, claiming that he caused her "severe" emotional harm by deceiving her into leaving their shared Florida residence.
In papers filed in October, Herman alleges that Woods persuaded her to take a short vacation, but upon arriving at the airport, his representatives informed her that she had been locked out of the property.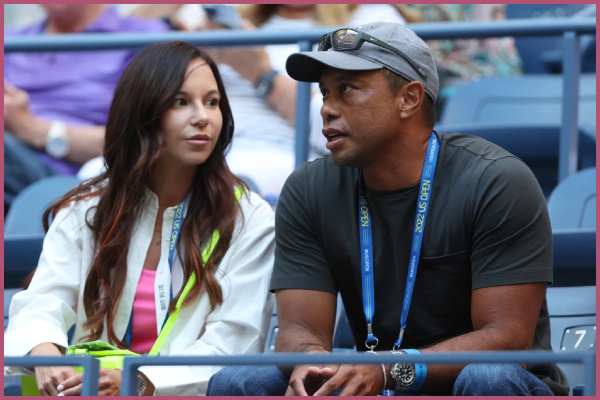 Herman contends that Woods's representatives confiscated $40,000 of her money and made false accusations about how she obtained it. She accuses Woods of breaching his obligations and causing her significant emotional trauma.
Herman maintains that she was entitled to reside in the Hobe Sound, Florida home for another five years, but Woods used deceit to force her out following their October break-up.
Erica Herman and her relationship with Tiger Woods
Erica Herman, a former restaurant manager, and Tiger Woods were first linked romantically in September 2017 when Herman was seen wearing a badge reserved for players' girlfriends and wives at the Presidents Cup tournament in New Jersey, where Woods was an assistant captain.
Herman has been present at many of Woods' competitions since then, but the couple has mostly kept their relationship private. However, in 2019, they made headlines when Herman cheered on Woods with his children as he won his 15th major title in Augusta, Georgia.
They were also spotted watching Serena Williams at the 19 U.S. Open.
Woods made headlines in February 2021 after a severe car crash that left him hospitalized for weeks, with an insider stating that Herman's support during that time meant a lot to him. The source told US Weekly:
"She's been so compassionate and supportive — all his friends and family have. He couldn't have asked for more in that regard."
The couple continued to date after Woods' recovery and return to golf in 2022. But, they have now broken up in what looks like a messy split.
Also, read: What does Rachel Uchitel have to say about her affair with Tiger Woods? Know about her two failed marriage and net worth
Woods was unfaithful to his ex-wife, Erin Nordegren
In November 2009, Tiger Woods made headlines after it was revealed that he had cheated on his wife Elin Nordegren with multiple women. The couple got married in 2004 and has two children together, a daughter named Sam (born in 2007) and a son named Charlie (born in 2009).
Reflecting on the scandal in a 2015 interview with Time, Woods stated that he would have wanted a more open and honest relationship with his ex-wife:
"In hindsight, it's not how I would change 2009 and how it all came about. It would be having a more open, honest relationship with my ex-wife."

Tiger Woods and Elin Nordegren (Source: PEOPLE)

 
He also took the initiative to talk to his kids about his mistakes and the reason why he and Nordegren were not living together anymore:
"I've taken the initiative with the kids, and told them upfront, 'Guys, the reason why we're not in the same house, why we don't live under the same roof, Mommy and Daddy, is because Daddy made some mistakes.'"
Woods and Nordegren divorced in 2010, and he subsequently dated Lindsey Vonn for nearly three years before they split in 2015.
You may also like to read: The ex-wife of Tiger Woods, Elin Nordegren is expecting a child this fall with her boyfriend former NFL player Jordan Cameron