Erica Rose, The Bachelor's star in motherhood for the second time with husband Charles Sanders! Read it here!
Erica Rose has welcomed her second daughter with husband Charles Sanders at 11:30 a.m. August 1st in Texas, United States. They have named their newborn girl Aspen Rose Sanders. Cute name for a cute baby!
Erica Rose's new baby girl
The new mom of 2 shared her happy news with her fans through E! News,
"Mom and Aspen are healthy and doing great and big sis Holland loved meeting her baby sister. We named her Aspen because that's where we fell in love and also after my Grandfather Albert, who was a real estate developer in Aspen."
With her fans, Erica shared the news along with the picture featuring the new addition to the family.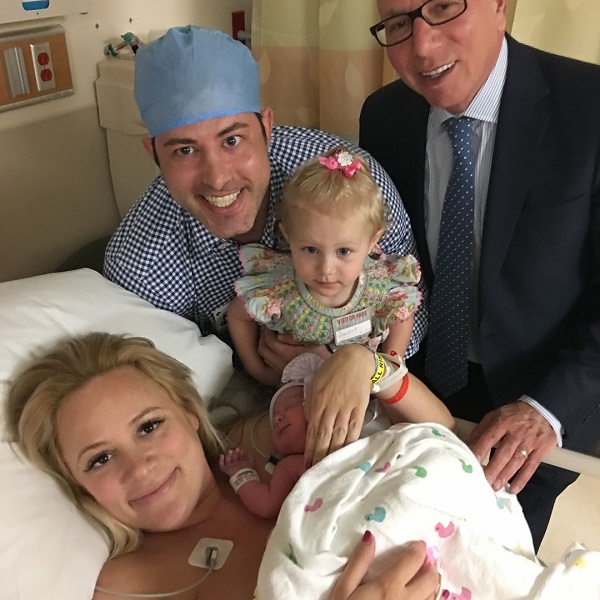 The picture on posted her Instagram has the caption:
"Welcome to the world Aspen Rose Sanders. We love you so much. Our family already feels more complete. #babygirl #sisters#girlmom #newborn"
Erica Rose's daughters
This is Erica's and Charles first child together. Erica has a 1-year-old daughter named Holland Rose Madeleine from her previous relationship. Holland's father is Erica's ex-fiancé, Galen Gentry.
Erica had shared the good news about her pregnancy:
"We are so excited to be expanding our family! I know that Holland will love being a big sister and having a new best friend for life. I love being a mom and making babies lol! Charles has shown that he will be a great dad by the way he treats Holland."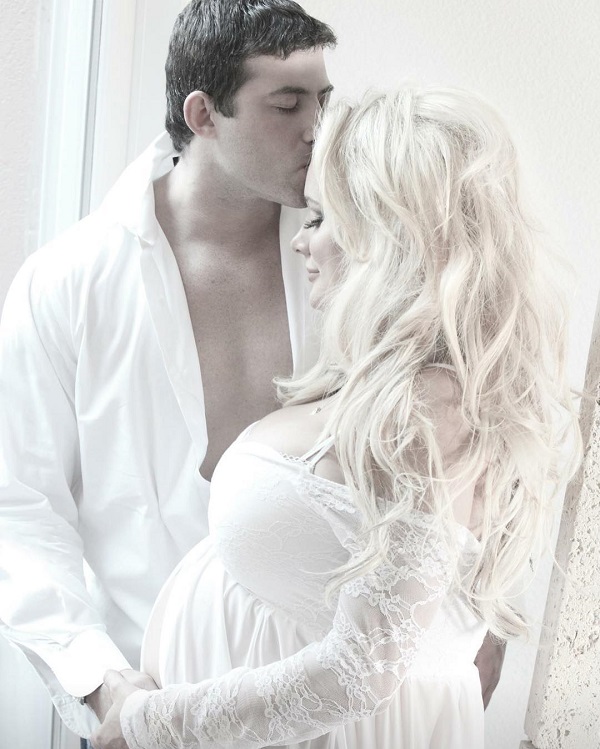 Also read: Helen Flanagan gives birth to a healthy baby girl with fiance Scott Sinclair
More about her pregnancy
A few months later into her pregnancy she was willing to share another good news, the sex of the baby. The couple was more than happy and felt blessed to know that they will have a baby girl soon. Erica had thought it would be a boy this time because she felt this pregnancy was a little different.
"Then I realized she and Holland will be best friends like a lot of sisters are who are close in age, so I'm really excited for them. It will be cool to see how similar or different that they are."
Before the due date, the family had an outing together and Erica was not hesitant to share the family's moments. She posted on Sunday, July 29:
"Last family pool day before we become a family of four. You can see how tired I am as my due date is in 3 days! Swipe right to see a pic of our first family pool day, last Sunday in July 2017, which was also @charlesksanders and I first date! Crazy how much has happened in a year."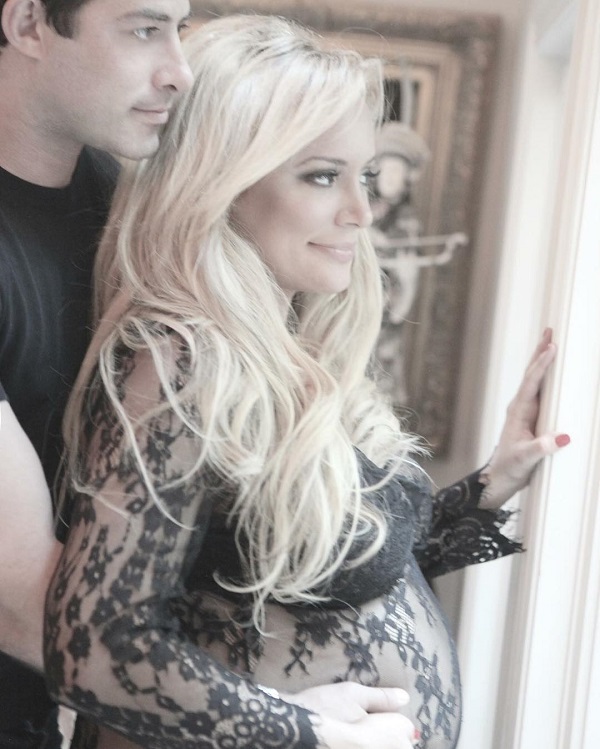 Also read: Cardi B has welcomed her first child with husband Offset! Get the details!
Erica Rose's marriage
The couple had tied the knot in a lavish wedding ceremony, surrounded by close friends and family on December 2017. They had gotten married in Houston, Texas, with Bachelor alums like Prince Lorenzo, Vienna Girardi, Renee Simlak and AshLee Frazier.
Erica Rose's Short bio
Erica Rose is a Reality TV star. She was born on April 6, 1983, in Houston, Texas. A quick calculation makes her 35 years old. She gained fame when she joined the 2006 season of The Bachelor as a contestant. The "Bachelor" alum again appeared in "Bachelor Pad" Seasons 2 and 3 of the years 2011 to 2012.
She also had appearances in the VH1 series You're Cut Off. Later Erica worked at Gentry Law Group as a director of business development.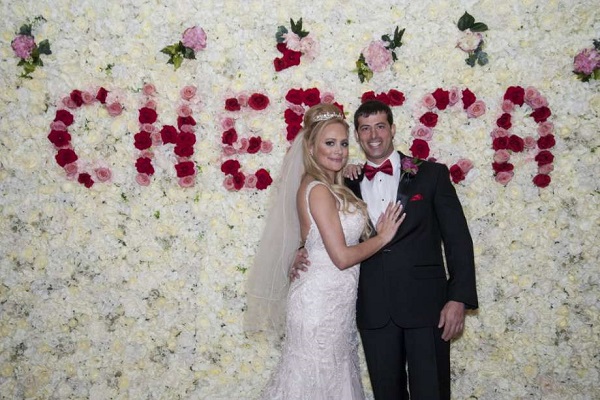 Congratulations to the family!
Also read: Zara Tindall makes her first appearance in public after her daughter's delivery!
Reference: (eonline, extratv, usmagazine, etonline, famous birthdays)