Erika Jayne Replies to Jennifer Lawrence's EVIL Comment About Her on Television!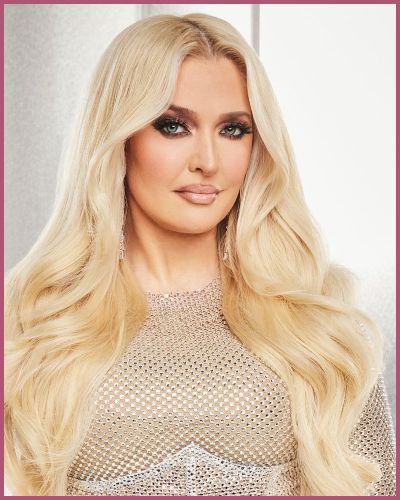 Erika Jayne slammed Jennifer Lawrence for calling her evil publicly.
The reality star addressed the insults on Andy Cohen's show.
Jennifer, a big fan of the show showed her dislike for Erika's personality.
---
Erika Jayne is not happy with Jennifer Lawrence's mean comment about her
Erika Jayne is giving it back to Jennifer Lawrence after she called her EVIL while promoting her new movie at Toronto Film Festival.
The controversial reality star invited Lawrence to mix it up with the Housewives after the Oscar winner slammed her publicly.
While recently appearing on Watch What Happens Live with Andy Cohen, the 51-year-old Real Housewives of Beverly Hills addressed Jennifer's comment about her.
Jayne said:
"You know, it's easy to label people when they are at their absolute lowest going through something in real time on television,"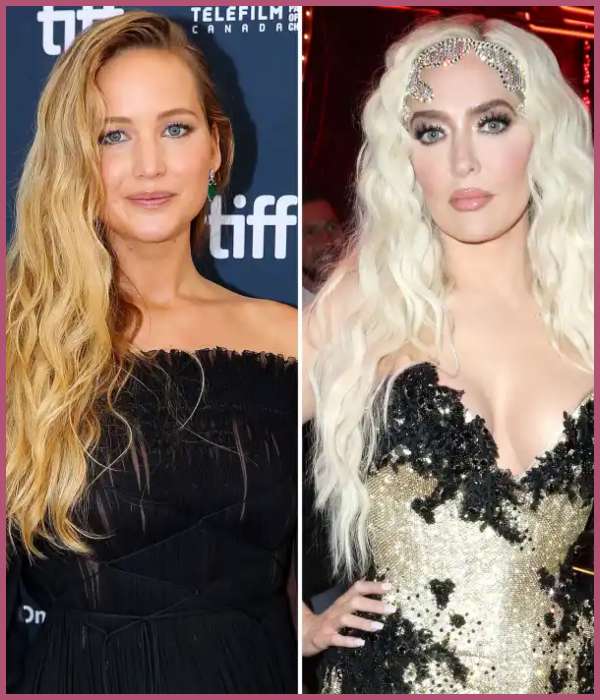 She continued:
"But anytime that she would like to come on down and mix it up with us, I'm sure that we could unmask the ugly parts of her personality as well,"
Cohen couldn't help but laugh at the reality star's straight-faced expressions.
Pointing out to his audience and Jayne's fellow guest Michael Rapaport, Cohen said:
"Look, she doesn't even flinch as she says it," 
Also, Read Jennifer Lawrence Called Erika Jayne EVIL while Reviewing the Current Season of RHOBH!
Erika has a lawsuit going on against her
Jayne's angry reaction comes after Lawrence, who never hesitates to speak her mind, showed her dislike toward the reality star. Jayne is famous for her arrogant behavior and shows off nature.
JLa said:
 "My biggest problem with this season is that it's just been boring and I think that Erika  is evil,"

"I would go as fat to say, she needs a publicist ASAP."

People know Erica for her over the top fashion style. source: People
Apart from her not-so-pleasing attitude, Erika also has been surrounded by lots of controversies. It includes being a defendant in the lawsuit where her estranged husband Tom Girardi is a prime accused of cheating on his clients.
Girardi who is a lawyer by profession is guilty of misusing $2 million in settlement funds that he reportedly owns to the victims of a 2018 Boeing plane crash.
Fans were not happy when Erika showed no concern for the victims calling them liars.
Jennifer also compared  Erika to an infamous episode of the Real Housewives of New York where Dorinda Medley filmed a whole episode while drunk and with lipstick smeared all over her face.
Also, Read Erika Jayne accused of being the frontwoman in ex husband's conspiracy!