Erin Napier and Ben Napier are having second child! Must-know facts on them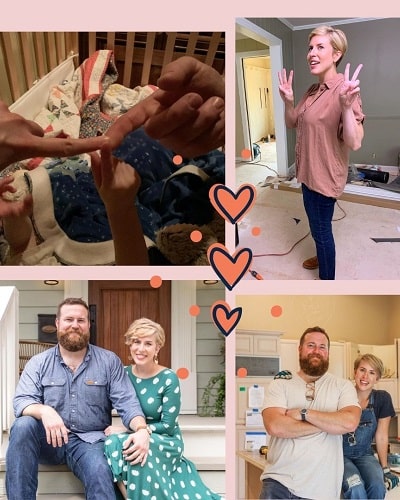 Erin Napier and Ben Napier are going to be parents again! The couple revealed that they are expecting their second child. Erin revealed in a video,
"By now most of you know that in just a few weeks we will be adding another little face to our home videos and photo albums. Just like Helen did, her little sister has made it easy to keep her secret by being tiny even now, and I'm deeply thankful that we've had almost 8 months of keeping this our news just for our family and close friends."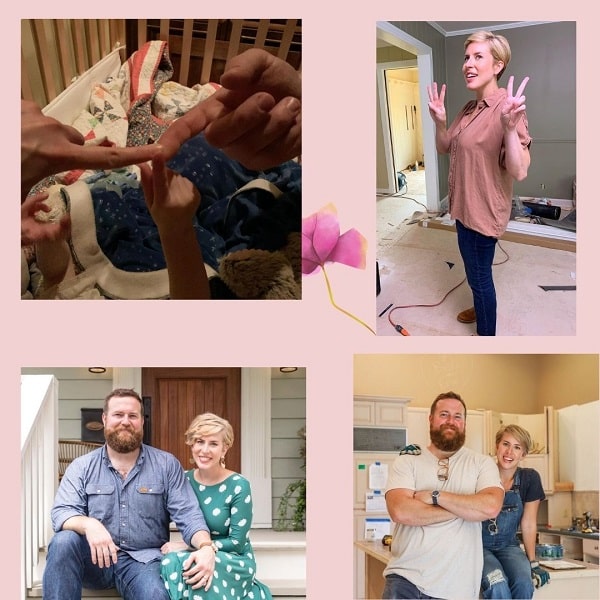 She felt her daughter Helen is lonely in her room. She wants her daughter to ger a company. Erin and Ben are more than excited to welcome another girl in May 2021. Erin had battled with complication which came in the way of getting pregnant. Their wish to have more children has finally come through.
Also read Who Is HGTV Star Alison Victoria Married To? Get To Know About Her Husband And Children!
Who are Erin Napier and Ben Napier?
Erin Napier and Ben Napier are the hosts of HGTV's Home Town. She and her husband live and restore home in a small town in Mississippi. She is an artist who started her career in corporate graphic design and woodworker with a degree in history.
They were both passionate about renovating historic homes and during the Home Town series, they benefited from Erin's imaginative hand sketches and Ben's custom handiwork showcasing local materials.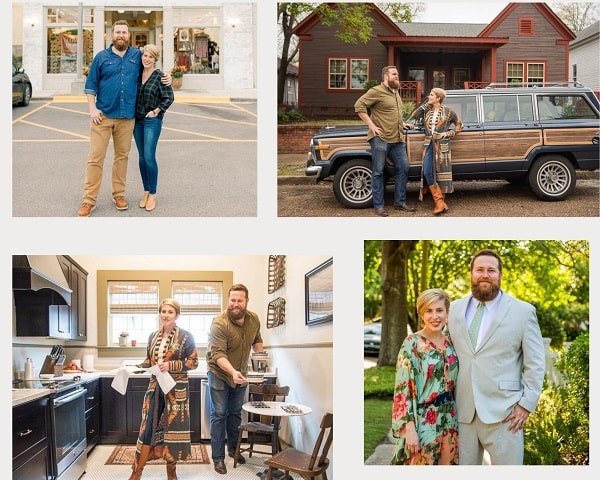 Must know facts on the couple
Erin Napier and Ben Napier married each other on 22nd November 2008. He had proposed to her on 21st September 2007. They met at Jones County Junior College and later transferred together to the University of Mississippi.
After getting married they bought and restored a 1925 Craftsman-style cottage.
Their HGTV journey began through social media. Their home was featured by Southern Weddings in the year 2014. The HGTV executive Lindsey Weidhorn fell in love with Erin's photos.
Erin and Ben are involved in a local organization that helps to improve and grow the town they reside in. For the organization, Ben serves as the president of the group and Erin serves as a graphic designer skill to create nostalgic branding and marketing.
The married couple of 12 years love celebrating holidays. They celebrated 2021 Valentine's Day in a romantic way. They had a romantic pajama dinner together.
The couple talks about having a show of their own like a normal 8-5 job. They said,
"We get up, we work with our coworkers, and we go home."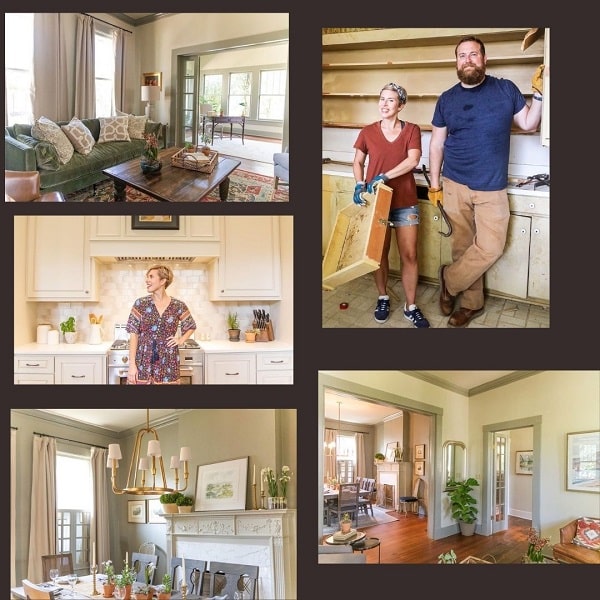 Ben and Erin have authored a book together titled, Make Something Good Today. 
The couple welcomed a daughter Helen Napier on 4th January 2018.
Also read A Complete Relationship Timeline Of HGTV Stars Sarah Baeumler And Her Husband Bryan Baeumler!