ESPN sports reporter Wendi Nix has been posting Strange post about Husband although she is a Divorcee! Is She Married again? Who is her Husband? Find out!
Wendi Nix is an American anchor and a well-known ESPN sports reporter.
But she is a divorcee and in an interview, she stated that she does not have husband or kids. Furthermore, she spends most of her time playing golf, doing yoga, running and, ironically, traveling.
However, she tweeted about her ex-husband, Ben Cherington! Did she marry again or the divorce not final yet?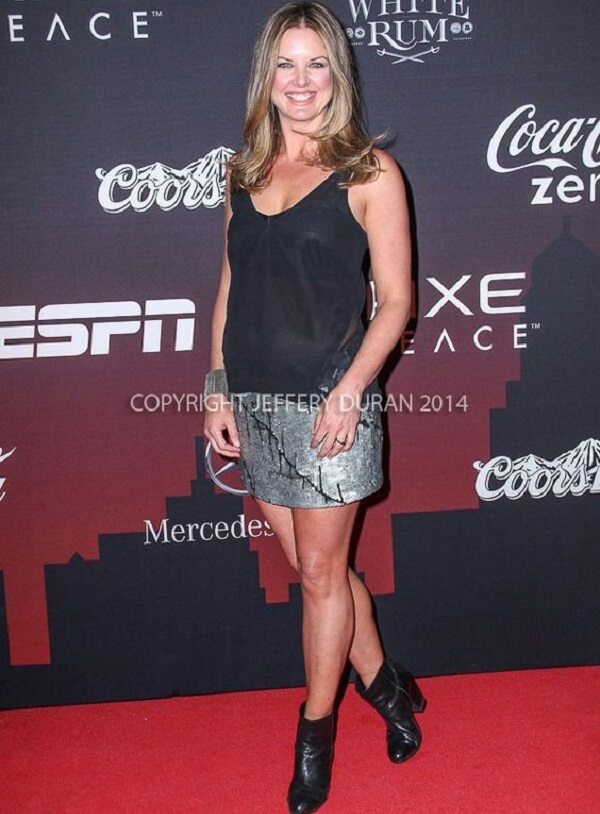 Since Wendi is the famous personality in the sports world many of the fans know about her but it's merely the professional side of the journalist but we are here to give you more about her personal life and also about the marital life.
Wendi Nix Relationship Status
Wendi was once a married woman but not anymore. Now she has been divorced but there are some tweets that made us confused, is she married again!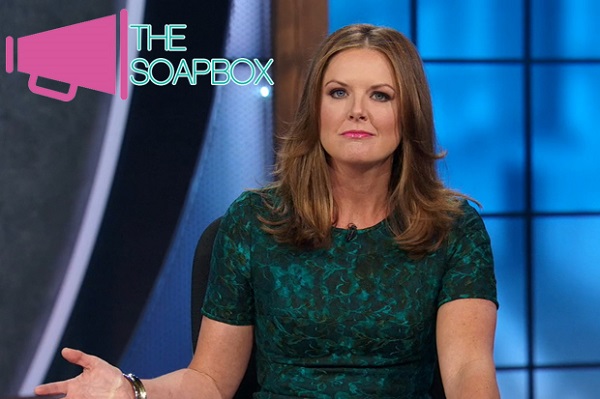 There was a recent post on Twitter by Nix in which, she had posted a photograph of herself with her friend, NBC correspondent, Dan Hicks, Trista Sutter, and Sutter's family. An unknown man positioned at the back of Sutter was seen.
@patrickzado @HannahStormESPN @ryansutter @tristasutter @DanHicksNBC That would be my husband! Pretty much my fault I boxed him out! 🙂

— Wendi Nix (@WendiNix_ESPN) February 14, 2016
To this one of her followers tweeted asking who that guy was and out of nowhere, Nix then replied that he was her husband. She has been tweeting such strange posts relating to her husband since last year.
@HannahStormESPN @ryansutter @tristasutter @WendiNix_ESPN @DanHicksNBC Some guy behind Wendi is photobombing you!

— Patrick Zado (@patrickzado) February 14, 2016
But even after she has openly revealed and called him her husband she does not seem to reply the most asked question, "Who is He?" that has been posted by many people on Twitter.
You may like to read Julie Banderas's successful career is well known. But do you know about the fox news anchor's family life?
About the Mysterious Husband
Although there is no definite information on the mysterious husband of Wendi from her tweet it can be known that the mystery person is a football fan possibly some administrative officer of football.
I told my husband to draft Julio Jones. He didn't listen. Haaaaaaaaaaaaaaaaaa! #ListenToYourWife

— Wendi Nix (@WendiNix_ESPN) October 4, 2015
He is a fan of the New York Jets while Nix is a strong Carolina Panthers fan.
Is there a flag you can throw for your husband's language during the game? My kids feel like there should be. #LifeWithAJetsFan

— Wendi Nix (@WendiNix_ESPN) December 6, 2015
Nix is a mother to two daughters who spend a lot of time with them as per her twitter posts.
Never speaking to my husband again. Ever. Panthers fan. (Me) Odell Beckham on his fantasy team.

— Wendi Nix (@WendiNix_ESPN) December 20, 2015
Nix's relationship with her parents
Wendi Nix's father's name is Wayne Nix. He was a high school and college football coach. As her father was a coach, she could go to watch the games in the stadium every weekend,
"Being at a stadium on a Friday night is part of my earliest, fondest memories. It's second nature to me and where I feel most comfortable."
However, there is no information about her mother.
While she was in Socastee High School, she was a cheerleader. Moreover, when she was in her senior year, she was the captain of the golf team and president of the Campus Union. Furthermore, in the year 1997 she graduated in master in sports management she joined the University of Massachusetts.
She is one of the first women to receive a master of ceremonies at the Walter Camp Football Foundation All-America awards dinner in January 2009.
Wendi's Previous Husband and Divorce
Wendi Nix, 41, is a charming lady but she is also one of them who like to keep her mouth shut about her personal life and not very interested in sharing about her private life but we know that she was married before. She was married to Ben Cherington, who was the former general manager of the Boston Red Sox.
#Summer pic.twitter.com/jFrr3NCnCj

— Wendi Nix (@WendiNix_ESPN) May 26, 2015
They had been married for a very long time. It is said that they met and fell in love since their college days after they had come into contact with each other at the University of Massachusetts. Moreover, they had already gone through a divorce which was not publicized and revealed only after Nix, said it as per an interview with the Myrtle Beach Tribune in 2010.
Read also Split-Up Update!! After The Nine Years Of Togetherness, The CNN Anchor Anderson Cooper Called It Quit With His Boyfriend Benjamin Maisani
Update on relationship status of Wendi Nix
Wendi keeps using the term husband on her Twitter handle. She has, not named him but Wikipedia has, put the name of her spouse as Joe Ritchie. Details of their wedding has not been elaborated on. Joe is 73 and an options and commodities trader, international businessman, presidential advisor, serial entrepreneur and an aviator.
He is founder of Chicago Research and Trading (CRT) and head of Fox River Partners. He has ten children as per the website.
Short Bio on Wendi Nix:
Wendi Nix was born on September 17, 1974, in South Carolina, USA. She had attended and received degrees from the Wofford College and the University of Massachusets Amherst.
Speaking of her most recent appearance, she has not made a TV appearance in a long time. Her most recent one was in 2011 on the show 'Sunday Night Basketball.' More bio…