YouTube star Ethan Dolan is engaged to girlfriend Kristina Alice after three years of dating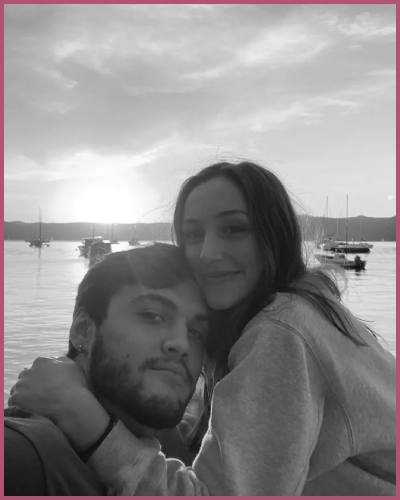 Ethan Dolan is committed to his girlfriend Kristina Alice.
The couple dated for nearly three years.
Ethan and Kristina have known each other since 2016, but they only became close in 2018.
---
Ethan Dolan and Kristina Alice are officially an engaged couple
Ethan Dolan took a milestone step in his relationship with his girlfriend Kristina Alice.
The couple provided a rare insight into their love life after more than a year of keeping their relationship out of the public eye.
Kristina took to Instagram to share the happy news on Monday, July 31, that she is engaged to the Youtuber, 23, after three years of dating.
She posted a snapshot of herself and Ethan hugging one other tightly while the camera centered on Alice's sparkling diamond ring. She also wrote the caption alongside the photo,
"The most special day of my life."
As soon as she shared her engagement post on Instagram many were quick to express their love and blessing to the newly engaged couple in the comment section.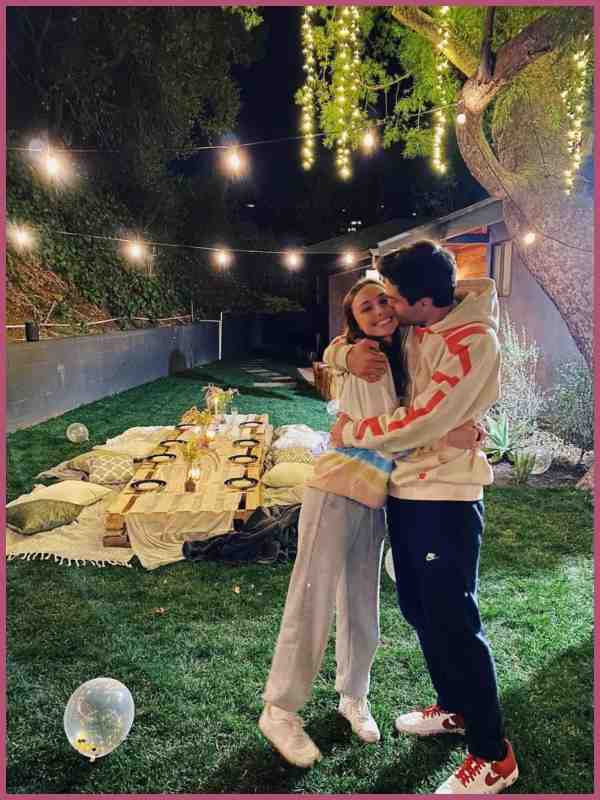 Also read Michelle Yeoh and Ex-Ferrari CEO Jean Todt Marry After 19 Years of Engagement!
Fellow YouTuber Ricky Dillon commented,
"WOW CONGRATS!!!!!!"
Another social media sensation Sydney Serena penned down,
"Still crying so incredibly happy for u 2,"
While Merrell Twins added,
"Congratulations!!"
In 2019, Ethan Dolan and his twin brother Grayson take a break from the internet after their work schedules interfered with their personal life. Ethan said at the time,
"I need to figure out what I need to do to improve my quality of life, We need to stop stunting our growth. If we don't correct these problems now, it could last a lot longer."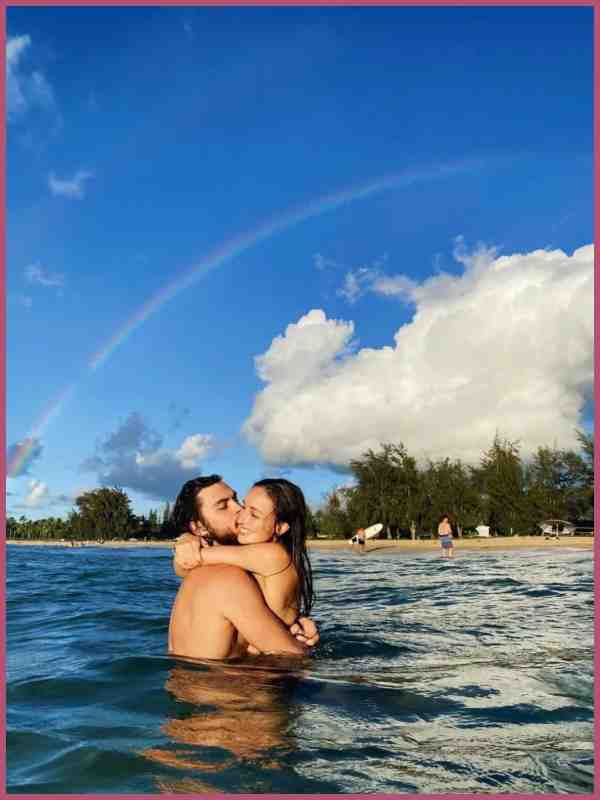 However, the twin brother has just lately returned to the spotlight in order to promote their most recent project.
On July 19, Ethan Dolan announced on Instagram that the two had begun a filmmaking career.
"I made a short film called 'Nothing Left to Give' with Grayson, Our incredible cast and crew made it possible. We're very grateful to be premiering at HollyShorts film festival this August. Have a blessed day."
Also read Hulk Hogan announced his engagement to girlfriend Sky Daily!
Ethan Dolan and Kristina Alice: Love Story
Ethan and Kristina have known each other since 2016, but they only became close in 2018. The two starred together in the music video for Cud Sport's "Hawaiian Party".
In December 2019, the twosome sparked dating rumors after being spotted together packing on the PDA on the beach in Australia.
However, they kept things under wraps for months.
In July 2020, the YouTube star ultimately admitted he is off the market, during a Q&A session alongside his twin brother Grayson Dolan with whom he ran a Youtube channel.
During a Q&A, one fan questioned, "Ethan is in a committed relationship,'" to which he replied, "Yup".
However, he hasn't shared the identity of his girlfriend at that time.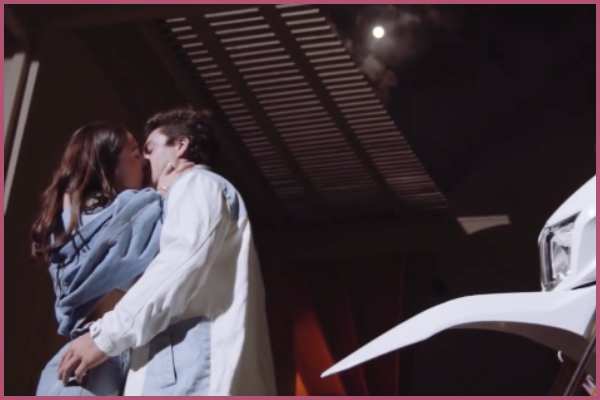 Three months later, Ethan Dolan went public with his love life introducing Kristina Alice as his girlfriend.
Similarly, the Australian influencer, 25, had moved in with the Dolan brothers at their Los Angeles home by that fall.
During an appearance on the Deeper with the Dolan Twins Podcast in November 2020, Kristina said she had intentions to wed Ethan Dolan within the next five years.
Fortunately, the couple took one step forward in their relationship, and we are now eagerly awaiting their marriage.
Also read Simone Ashley makes things Instagram official with Tino Klein! Relationship timeline